Summers are near, hear your dear pets.
Corona virus is in the news daily, and the numbers are scaring and uncontrollable. However, it is only being spread from Human-2-Human and animals are at least risk. There is no evidence till date that do pets like dogs, cats, horses and farm animals become sick of COVID-19 or not. We are all aware of the Do's and Dont's of COVID-19 and are in self-quarantine phase. We should equally take care of our pets and animals around us.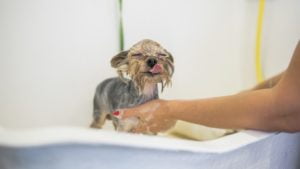 Dogs respond differently to heat than people do. Unlike us, sweating won't cool them down. Dogs generally sweat through their paws and a little while running a lot. The lesser activities in summers make them very susceptible to get heat stress. In the outbreak of COVID-19 having an ill dog at home will only make things difficult. In weather like this, pets should be taken care of as much as possible; pet owners should take extra care with older or overweight pets, also those suffering from cardiac conditions.
On the other hand, Cats quite get lazy in warmer weather. They will naturally gravitate towards a cool floor to lie down on if they are hot, so make sure there are some cool, shaded areas available in your home. Don't worry if they particularly sleep during the summer – cats will sensibly nap even more on a hot day, rather than moving around and getting hotter.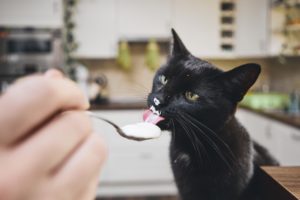 Amid this COVID-19 gaining all the attention it can claim all over the world. People are forced to stay indoors for weeks now. Summer season is almost around, and while we are in a self-quarantine mode isolating ourselves. We are luckily avoiding the heat of the changing weather. But other living beings who are dependent on humans to survive might find it very hard. Pet animals specifically might feel the heat of this summers. With zero humans on the road, it is now not easy for the animals to find food and water easily in the societies, localities nearby. It is advised everyone to keep a small vessel over their terrace or balconies and try not to overfeed the local pets. In summers eating a lot of solid food makes them more lethargic. Keep in mind to feed water regularly, which indeed keeps the body naturally cool.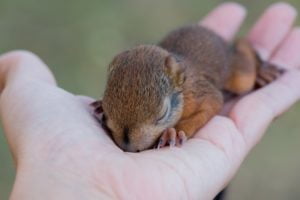 Small animals are more vulnerable to heatstroke in summers. So, it is very important to make sure they aren't too hot. 
Horses, Cows, Sheep and Buffaloes with heavy covers will be heat-stressed on hot days. Unlike dogs, they can't pant so they rely on evaporation of sweat to lose heat. This means that cattle animals with thick covers can't lose heat efficiently. Light, porous covers on thin-skinned show horses and racehorses are acceptable. It's better to keep them hydrated every time and feed them with light and limited food.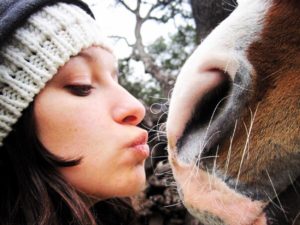 Well, let's have some pet care precautions during the pandemic summer season.
Wash your hands regularly and especially before and after touching animals, preferably use an alcohol-based hand sanitizer.
Avoid touching your face.
Avoid close contact don't shake hands or don't let anyone else touch your pet.
Always use a tissue while sneezing or coughing.
If you or your pet shows symptom, immediately isolate yourself and seek advice from your doctor and veterinarian.
Keep your pet cats confined so they are unable to be in contact with an infectious person or cat.
Consider a healthy diet to keep your pets happy and healthy.
If your pet is showing any symptoms like vomiting, diarrhea, or respiratory signs take advice from some vet doctor. 
Since the lock down is released and we are supposed stay home. In these hard times, we should equally take care of the animals around us. Meanwhile, Stay home, Stay safe!