Looking for top profitable business ideas for small towns or rural areas? Small cities are potentially the biggest market for many goods and services. Here is a curated list of money-making low investment business ideas for small cities in India.
Best Franchise Business Ideas for Tier 3 cities
Find below the list of best franchise options in India under Rs. 3 to 5 lakh.
1. Amul Franchise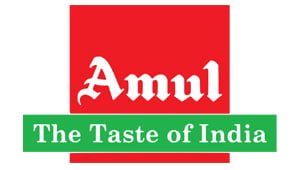 Amul parlor hits the list of the top franchises under Rs. 3 lakh. Being an Amul distributor, you will be able to sell the entire range of Amul products including milk, curd, cheese, buttermilk, butter, ice-creams, flavored milk, ghee, fresh cream, frozen items, etc. Amul offers a 10% margin on dairy items and a 20% margin on ice- creams.
You can start the Amul franchise as:
Amul Parlour
Minimum investment required – Rs. 2 lakh to Rs. 2.5 lakh
One-time refundable fees – Rs. 25000 (locked for a year)
Minimum area required – 100 to 300 square feet
Other equipments required – Deep freezer, dispensing machine, oven, chest milk cooler, etc. which costs Rs. 1 lakh approximately in total.
Amul Scooping Parlor or Ice-Cream Parlor
Minimum investment required – Rs. 3 lakh
One-time refundable fees – Rs. 50,000
Minimum area required – 250 to 400 square feet
Other equipments required – Deep freezer, pizza oven, visi cooler, scooping cabinet with SS bowls, waffle cone machine, cone holder, mixer/ grinder and POS machine which costs Rs. 1.5 Lakh approximately.
You can also opt to start Amul Preferred Outlet (APO) or Amul parlor at a railway station and CoE under Rs. 5 lakh investment. Apart from above mentioned expenses, franchisee is also required to renovate and design the outlet as per the standards laid down by the company.
Is opening an Amul Parlor profitable?
Getting an Amul franchise is unquestionably a wise decision. The company offers a 10% margin on dairy products and a 20% margin on ice-creams. Amul has been a reliable brand for ages and people prefer buying its products over others. The company also provides LED signage and glow signs at its own cost.
How to apply online for Amul Franchise?
Submit an online application form for Amul franchise at
https://amul.com/products/amul_parlour_form.php .
You can drop an email at retail@amul.coop for Amul Parlor/ Franchise or call at 022-68526666.
2. Delhivery Franchise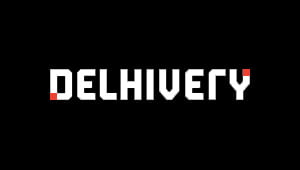 Delhivery is one of the leading logistic and Courier companies. The company was started in 2011 and marked its presence in the market in the blink of an eye. Covid-19 pandemics has brought a boom in e-Commerce sales, driving the market share to 84% in 2021. Delhivery delivers more than a million orders in a day and is available in over 2500 cities across the nation.
Initial investment required – Rs. 50,000 to Rs. 2 lakh.
Royalty fees – 10% of total income.
Minimum area required – 400 to 500 square feet.
Other expenses – A laptop or desktop computer, printer, internet connectivity and marketing material provided by company at nominal charges.
Security – A small amount of refundable security.
Margin – You can keep desired margin without any regulation by the company. Delhivery charges a basic rate depending upon the weight and journey of the parcel.
Can I take Delhivery franchise if I am already having franchise of another courier service provider?
Yes, you can take the Delhivery franchise within an already existing store; provided that Delhivery is getting good visibility in your store and you use marketing items provided by the company wisely to attract more customers.
How to apply online for Delhivery franchise?
To join Delhivery Partner Program, submit online application form available at
https://www.delhivery.com/partner/form/franchisee/
3. SastaSundar Franchise
SastaSundar franchise is another best business idea with low investment. Being a partner with SastaSundar gives you an opportunity to be a part of India's fastest-growing healthcare brand. The company was initialized in the year 2014 and turned into a new era digital pharmacy, diagnostics center, and wellness-cum-healthcare store which aims to provide genuine medicines to its customers at low prices. Additionally, the primary business model offers high-quality premium brand products at lower prices. Neither have you to make any inventory, nor you need to worry about getting the Drug License as this task is carried out by 'health buddy' themselves.
Initial investment required – Rs. 2.5 lakh.
Refundable security deposit – Rs. 1 lakh.
Minimum area required – 120 square feet with frontage of minimum 6 square feet.
Other requirements – Fully furnished with air-conditioner as per company's standards, refrigerator, computer and printer.
Break even period – 3 to 4 months.
How to apply online for Health buddy – SastaSundar.com franchise?
Go to https://www.sastasundar.com/user/apply_as_hb and submit online application form. You can also get an estimate of potential monthly income from this page.
4. Pizza Central Franchise
Pizza Central is one of the mushrooming fast food companies in India. In addition to pizza, it also serves mojito, burgers, cold coffee, shakes, smoothies, and desserts on its menu. Freshly homemade crust topped with fresh cheese and the spicy sauce turns Pizza into 'Pizzzaaaaa'.
The company offers four types of franchise models:
The Standard Model
The Premium Model
The Maharajas Model
The Maharajas with Bakery Model
The Standard Model fits the budget under Rs. 5 lakh and is suitable for small towns.
Franchise cost – Rs. 2 lakh+ GST@18%
Minimum area required – 200 to 300 square feet
Other expenses – Machinery, bakery machine, crockery, web app and digital promotions, and android app charges costing Rs. 2,70,000 approx.
How much money can I earn with Pizza Central franchise?
Depending upon the investment model and location, you can earn approximately 30% of the return on investment. That's why Pizza Central is considered as a most profitable cheapest fast-food franchise in India.
How to apply online for opening Pizza Central outlet?
Interested people should submit an online application form for Pizza Central franchise available at https://www.pizzacentral.in/contact. You can also get in touch through a call or email at 9455718051, 9936874665, 9581952303, hello@pizzacentral.in
5. Brainy Bear Play School Franchise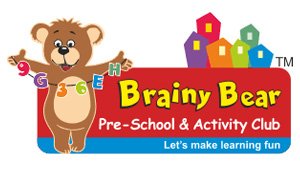 Brainy Bear pre-school was founded in the year 2014 with only 12 centers in India. Having a low-cost play school franchise is a wise option as the pre-school market has witnessed tremendous development during recent years. Increased nuclear families and lack of time raise the demand for playschools to take care of their little ones.
Quality education followed by activity-based fun learning techniques makes it one of the premium pre-schools in India.
Initial investment required – Rs. 1 lakh approx depending upon the location.
Minimum floor area required – 2000 to 2500 square feet with an open area of 800 square feet. An independent bungalow will be preferred.
How to get Brainy Bear school franchise?
You can call at 9424456276 or drop an email at brainybear@aisect.org. You can also submit your interest at http://www.brainybear.in/Franchise-Opportunitie.aspx#. One of their representatives will get in touch with you.
6. Kwality Walls Franchise
Who doesn't love ice-creams? Kwality Walls is one of the well-known and favorite ice-cream brands in India.
You can start Kwality Wall's ice-cream- Kiosk or Exclusive Shop to earn huge profits. Wall's, Magnum, Paddle Pop, Cornetto, and Ben & Jerry's are admired by people of all age- groups.
Minimum investment required – Rs. 2 lakh to Rs. 3.5 lakh
Minimum area required – 8 x 6 square feet for Kiosk; 150 square feet with frontage area of 10 square feet for exclusive shop.
Return on investment – 30% approx
Break even period – 2 to 4 years
Term of agreement – 3 years
How to apply for Kwality Walls franchise?
Online application form is not available at Kwality Walls official website. You can express your interest to own their franchise through their 'Contact Us' page at https://www.kwalitywalls.in/contact-us.html.
7. Jugnoo Franchise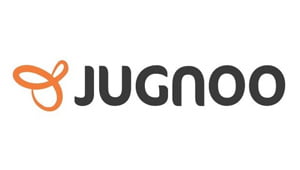 Jugnoo was founded in 2014 as India's first auto-rickshaw aggregator. Currently, it is India's third-largest taxi aggregator, looking for franchisees to expand its auto and cab delivery service. The company offers three franchise models- taxi, delivery, and auto. You can opt for a combination of two or all options depending upon your budget.
Investment required – Rs. 2 lakh to Rs. 5 lakh
Royalty/commission – 5%
Payback period – 3 to 6 months
Return on investment (ROI) – 1 year
How to get Jugnoo franchise?
Fill the online application form available at https://www.jugnoo.in/partner/ or drop an email at taxi@jugnoo.in.
8. 1mg Franchise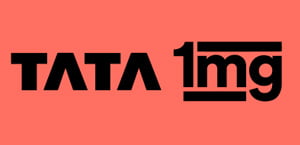 1mg affiliate business opportunity is available under the 'Sehat Ke Sathi' program wherein the lead generation partner of the company (termed as Sathi/ companion) provides best health care services to its patients. 1mg is one of the top profitable low cost pharmacy franchise business in India.
One time initial investment – Rs. 10,000 to Rs. 50,000
Franchise fee – Rs. 10,000
Royalty /commission – 8%
ROI – 100% approx
How to become an authorized 1Mg partner?
Write an email at team@1mg.com and express your interest in their franchise. You can also fill online application form available at https://docs.google.com/forms/u/0/d/1JyZABTBWXPsablrzvRelLFteyl2pX-oZX8wsckYcV0Y/viewform?edit_requested=true. They typically reply within 5 to 7 working details.
Frequently Asked Question
Can I start a franchise with zero investment?
You need a minimum sum of money to start any franchise. You have to pay an initial franchise fee as well as start-up expenses. If you want to buy a franchise without money, you can consider getting a loan and pay it back when you start generating revenue from such a no-investment franchise business. But you need to choose the most profitable franchise business wisely; else you will drown in debts.
Disclaimer and final word – We hope that the details provided above are enough to help you select and start the best low-cost profitable franchise business in India. We also want to clarify that the information provided is accurate to the best of our knowledge and has been collected from official website and other reliable sources on the internet. Readers are advised to use their best judgment before making any investment.