Many people's mornings are literally defined by coffee. Nothing beats a steaming cup of black or frothy drink of milk coffee in the morning. Coffee will be your closest buddy whether you want to drink 100 percent organic sweet water or need to do something to wake you up quickly.
India is one of Asia's top ten coffee growers, with the majority of the crop coming from the country's southern regions. It's a coffee lover's paradise, and you'll undoubtedly obtain the highest-quality coffee in India. Every year, a plethora of brands manufacture amazing coffee, which millions of Indians intake. In this article, we'll discuss the top coffee brands in India, as well as which ones are best for you.
We've compiled a list of best coffee brands that are not only affordable but also crafted from the highest-quality Arabica and Robusta beans. We've also included a list of those instant coffee brands in India that are both tasty and have a long shelf life.
In India, coffee has had a fascinating journey. Every sip of coffee you consume tells a wonderful story about the roasters from bean to cup. If you're a coffee enthusiast, these are the best coffee brands in India that you must try.
Top 10 Best Coffee Brands in India
1. Nescafe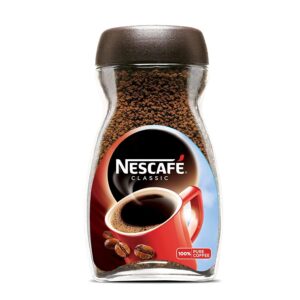 When we think of coffee, one of the very first few names that comes to mind is Nescafe. It is a Swiss beverage company that was launched in 1938 and is among the parent company's largest brands.
As of April 2022, Nescafe delivers coffee in practically every country on the planet and has a brand worth of over $20.4 billion. Under the Nescafe brand, you can choose from a variety of coffee options. Nescafe is the best organic coffee brands in India.
Before being roasted, Arabica and Robusta beans are chosen and perfectly blended. Every granule is preserved by the superior freeze-drying technique, which preserves the rich and robust coffee aroma and flavor. It's a refined, delicate coffee with a flavor that's rich and well-rounded. In comparison to others, it is costly. Aroma isn't particularly strong.
Features
For a unique coffee experience, it uses imported top quality soluble coffee powder.
It's produced with the best robusta and arabica beans for a delicious flavor.
It pampers your senses with a one-of-a-kind premium coffee blend.
Nescafe coffee is kept pleasantly fresh in the carefully constructed glass jar till the very last drop.
2. Bru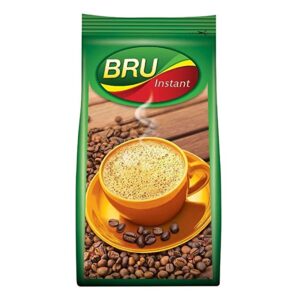 Bru is a name that needs no introduction when it comes to best filter coffee brands in India. It was established in 1968 and has been producing high-quality coffee in the nation since then.
Bru was among the first instant coffee brands in India to use chicory in their mix to improve the aroma and taste of their product, which was well praised. It has a distinctive Arabica and Robusta flavor that lingers in your mouth and makes you desire more.
It has a shelf life of 18 months. The coffee is meticulously sorted and roasted to create a mix that retains its characteristics for a longer duration. It's also easy to use because it mixes well with milk and water.
In comparison to other coffees, it is quite costly. It's a strong coffee brands that can keep you up at night.
Features
Every sip is a pure powdered coffee with a true coffee flavor.
The robusta and plantation beans provided by South Indian farms are roasted to perfection.
Each sip has a distinct coffee flavor.
3. Davidoff
Davidoff is the result of combining elegance with Arabian coffee beans. Davidoff is one of most well-known luxury coffee brands in the world, with a sizable Indian following.
Zino Davidoff Group is a Swiss family owned business that specializes in watches, leather goods, apparel, and fragrances. It was founded in 1980. Davidoff Coffee is delicious and comes in a variety of flavors. All of the extra flavors enhance the coffee's natural attractiveness, and you should absolutely taste it. It is one of the finest black coffee brands in India.
A mix of South American and East African beans produces a full-bodied coffee with a rich, luxurious aroma. The perfect cup of coffee is a matter of personal preference and knowledge. Each sip reveals the charm of coffee blends carefully selected from the world's best-growing locations and skilfully combined to reveal their allure.
The problem with Davidoff coffee is that it's extremely costly. And there's no robusta, only Arabica.
Features
It's a fantastic combo, with the controlled intensity required to support the modern explorer's lifestyle.
Both innovators and traditionalists can enjoy this coffee since it eliminates unnecessary interruptions in favor of small sensory pleasures.
It savors the full-bodied taste and complex aroma of Davidoff café.
4. Blue Tokai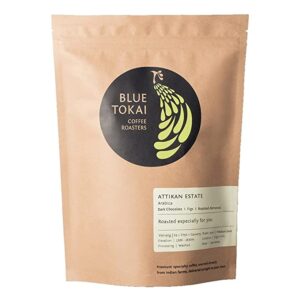 Blue Tokai is the only Indian coffee brand that promises to deliver 'farm to cup' coffee. It was founded by a South Indian couple who missed their native brewed coffee while residing in Delhi. The company was established in 2012 and is headquartered in Delhi, India.
It has a wide variety of coffee selections and flavors that will make you want to never drink another cup of coffee again. The aroma of freshly roasted Arabica will make you want more.
It's sweet, with fruity notes and a good acidity balance. It's a versatile coffee that can also be brewed by hand. On-site cultivation is the specialty of this coffee. The size of the seed is tiny. The quality of Arabica is insufficient and it lacks taste.
Features
It's made completely of Arabica coffee beans and is freshly roasted.
To fit your brewing method, coffee beans are roasted to perfection.
The level of roasting is medium dark.
5. Starbucks
Starbucks is a multinational coffee company based in Seattle, Washington, United States. It is one of the world's largest coffee chains, with about 33,000 locations worldwide.
In 2019, the company achieved a staggering $26.50 billion in revenue, and it now produces freshly roasted and flavorful coffee grounds that can be prepared at home. You can choose from a variety of delectable selections.
It delivers 100 percent ethical coffee procurement in collaboration with Conservation International. Premium coffee, milk chocolate, and a delightful buttery caramel flavor are expertly blended. It is finished with a coating of soft foam on top. However, it's extremely costly and has box packaging.
Features
It has caramel overtones and has a silky smooth texture.
Made with the highest-quality Arabica coffee.
Five serving sticks are included in each container.
6. Continental Coffee
Continental Coffee was founded in 2016 by a group of individuals who wanted to share their passion for high-quality coffee with the rest of the globe.
The company was founded by Mr. Challa Rajendra Prasad and is located in Hyderabad, Telangana. It uses 30 percent Chicora in their coffee to enhance the flavor and aroma. The company features a number of excellent coffee selections that are both reasonable and good value for money.
The coffee features thick granules that lock in the coffee's deliciousness, ensuring that each sip is pure bliss. It's created with well picked coffee beans and roasted chicory.
You've never had a stronger cup of coffee than this. It has a strong flavor, a deep smell, and a strong aroma. The packaging of the Continental Coffee is poor. There is also a distinct lack of scent. It is the most popular strong coffee brands in India.
Features
70 percent pure coffee and 30 percent chicory make up this one-of-a-kind blend.
To make a robust cup of rich-flavored coffee, carefully picked coffee beans are mixed with roasted chicory.
The coffee's big granules lock in the aroma and flavor, giving it a strong and wonderful flavor.
7. Tata Coffee
Tata Coffee, a subsidiary of Tata Consumer Goods, is one of the most well-known instant coffee brands in the country. The firm currently operates 19 high-quality coffee estates in South India.
It was established in 1922 and had revenue of about Rs 7.39 billion in 2020. Tata Coffee's headquarters are in Kolkata, and the company runs smoothly throughout India. It has a very elegant and fresh fragrance. It's roasted & ground to perfection for a delicious flavor. Although, it is not a dark roasted coffee.
Features
A smooth blend of freeze-dried coffee and coffee powder that has been agglomerated.
It has a wonderful flavor and smell.
The mix contains 53% coffee and 47% chicory.
Brew for a flavor that will please all coffee connoisseurs.
8. Country Bean
Country Bean has now become India's new coffee sensation, with its fresh and innovative coffee selections gaining a lot of attention. It has a lovely filter-coffee aroma that is ideal for anyone who dislikes ordinary instant coffee powders and is a fan of filter coffee brands in India.
Whether you prefer your espresso black or with cream, Country Bean has a wide range of alternatives to choose from. Anish Satnaliwala and Aditi Somani Satnaliwala started the company, which has achieved significant success in recent years.
Small-batch coffees from Country Bean are delicious and easy to make. It has a strong flavor that lingers in the mouth. This coffee contains no additional sugar or artificial flavoring and thus the flavor isn't that great and it lacks the flavor of hazelnut.
Features
The aftertaste of every cup of coffee is silky smooth.
Coffee beans are hand-picked from the greatest estates and expertly roasted.
New and enhanced processes are used to ensure that the coffee's fresh aroma is preserved.
9. The Good Life
The Good Life, or TGL for short, is a leading tea and coffee producer in India. Bhuman Dani and Shariq Ashraf launched the company in 2016. The company is known for its unique teas and coffees made with organic ingredients.
It contains a variety of aromatic coffees that are ideal for making cafe-style coffee at home. It is one of the best organic coffee brands in India. It has a robust and delightful flavor.
The appearance of this coffee is milky brown. It finishes with a Swedish tartness. It doesn't work well with black coffee and lacks a distinct bitterness.
Features
It features strong charred notes in the front, with hints of burnt wood, dirt, minerals, and some starchy, corn-like notes in the back.
Arabica and Robusta coffee beans are combined in this blend.
It delightfully accepts cream and sweetness
10. Sleepy Owl Coffee
Sleepy Owl is a unique coffee company started by three friends, Arman Sood, Ashwajeet Singh and Jai Thandi in 2016. The business has achieved a lot of popularity in the Indian market, and in 2018 it was able to raise $500,000. It's known for its delicious cold brew coffees, which are steadily gaining popularity in the country. You can choose from a variety of fantastic coffee flavors from this brand.
It is 100 percent Arabica. To brew the coffee, no special equipment is required and the freshness is guaranteed for 6 months. The odor of this coffee is not so pleasant and the flavor is also average.
Features
High-quality beans, the right roast, and a fresh grind distinguish a cup of Sleepy Owl.
The beans used in Sleepy Owl Coffee give it a deep, distinct chocolate flavor.
It's silky and delicious.
Frequently Asked Questions

Q) Is Indian coffee worth drinking?
Ans) Because it is grown in the shade rather than in the sun, Indian coffee is recognised as the best in the world. In India, there are around 200,000 coffee producers, with 98 percent of them being smallholders. The two best known coffee species are Arabica and Robusta.
Q) In India, which brewing company is best for black coffee?
Ans) In India, Blue Tokai Coffee is regarded as the best black coffee brands.
Q) Which Indian coffee is the strongest?
Ans) Indian Devil Coffee is the strongest coffee brand in India.
Q) In India, which brewing company is best for green coffee?
Ans) There are a lot of green coffee brands in India. WOW Green coffee bean Extract is the best green coffee brands in India.
Q) Which Coffee is best in caffeine?
Ans) Nescafe has more Robusta, which contains more caffeine than Arabica.