Increased population and health problems associated with sedentary lifestyle has emerged the awareness among mass; thereby boosting the importance of yesteryears' luxurious two-wheeled vehicle – Bicycle.
Cycling is an age-old low-impact exercise which offers numerous health benefits :
Weight management
Strengthening of leg muscles
Increased metabolism
Better joint mobility
Stress management
Reduced anxiety and depression
Strengthening core muscles
Better cardiovascular health
Bicycling is an easily mastered skill and hence ridden by all age groups from little kiddos to age-old adults.  Bicycle is not only the most economical and efficient vehicle used for mobility but also the only means of transportation in many parts of the world. Many developed countries are promoting bicycling for commuting to reduce pollution and save the environment. The craze for cycling has been increased drastically during recent years. Not only kids, young teens and adults have also shown their obsession for bikes; thus creating a room for new bicycle brands in India to fascinate the modern consumer group. Check out the list of top-rated bicycle brands in India.
Bicycle – Solution for pollution
Most Popular Bicycle Brands in India
1. Hercules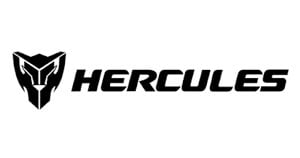 The brand was founded in the year 1949 by Murugappa Group in association with Tube Investments. The bicycle brand was named 'Hercules' due to its sturdy and robust built. The credit of 'two-wheeler transport revolution' goes to BSA Hercules due to its innovational technologies in the sector. The first bike for kids (BSA Champ), the first fashion bike (streetcat), the first MTB (Hercules MTB), the first bike with shock absorbers (Rockshox), the first bicycle for girls (BSA Ladybird), new category of geared bikes in India (Hercules Topgear), the first carbon frame bike, the first light roadster and the first cycling cafè of India are the brilliant innovations under the brand name. Certified with ISO 9001:2000, OSHAS 18001-2007 and ISO 14001-2004; Hercules is the most reliable bicycle brand in India.
Best Hercules Kid Cycle Model Under Rs. 5000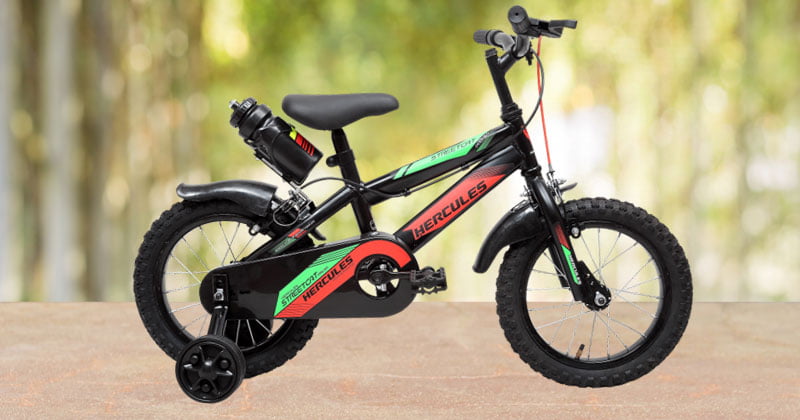 Model name: StreetCat Pro 14T
MRP: Rs. 4,385
Available colors: Matte Black and Neon Red
Trainer wheels available
Caliper brakes
Spoke: Black RIM
9T frame height
Rigid fork
Plastic brake levers
Raised adjustable handlebar
Rubber grips
Cottered crank
Saddle: PU foam, rexine top
Tires: 2.125 TT
Suitable up to 2'3″ height
Best Hercules Bicycle Model Under Rs. 10,000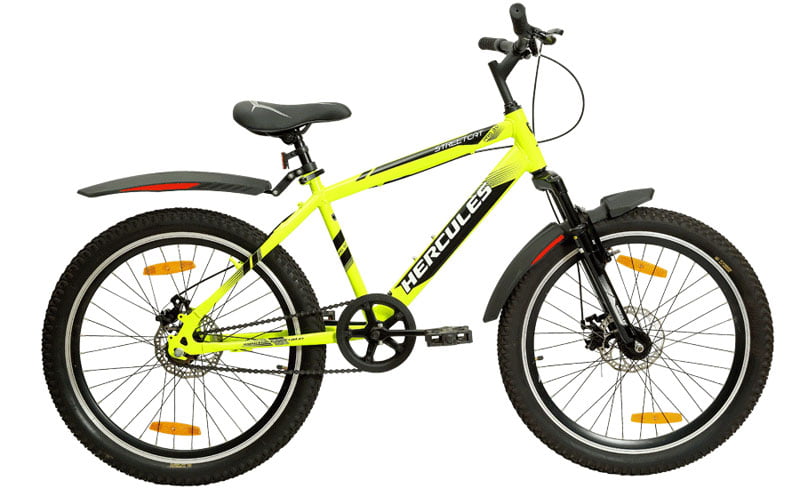 Model Name: Streetcat Pro DX2 24T
MRP: Rs. 8,845
Available Colors: Acid Green with white and black graphics
Suspension fork
15 frame
Cottered crank
Double wall alloy RIM
Plastic mudguard
Disc chain cover
35 tyres
Disc brakes with alloy levers
Single gear
BPC sandblasted handle bar
40 T x 152 MM wheel chain
Ideal for fitness lovers
2. Firefox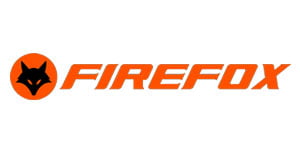 Founded in the year 2004, Firefox Bikes Private Limited is an Indian non-government company, and a premium cycling brand with annual sales of more than 65,000 bicycles. Firefox bikes provide a perfect blend of comfort, safety, style and performance. It offers a wide array of bikes for all genders, ages, height and purpose. Mountain Bikes, City Bikes (Hybrid), Road Bikes, Women Bikes, Kids Bikes, Marvel & Disney Bikes, Electric Bikes and Specialty Bikes proffer a comprehensive list of best top-rated bikes in India. The 'Bad Attitude Series' is highly admired by bike lovers for its budget-friendly excellent performance bicycle range.
Best Firefox Lightweight Bike For Ladies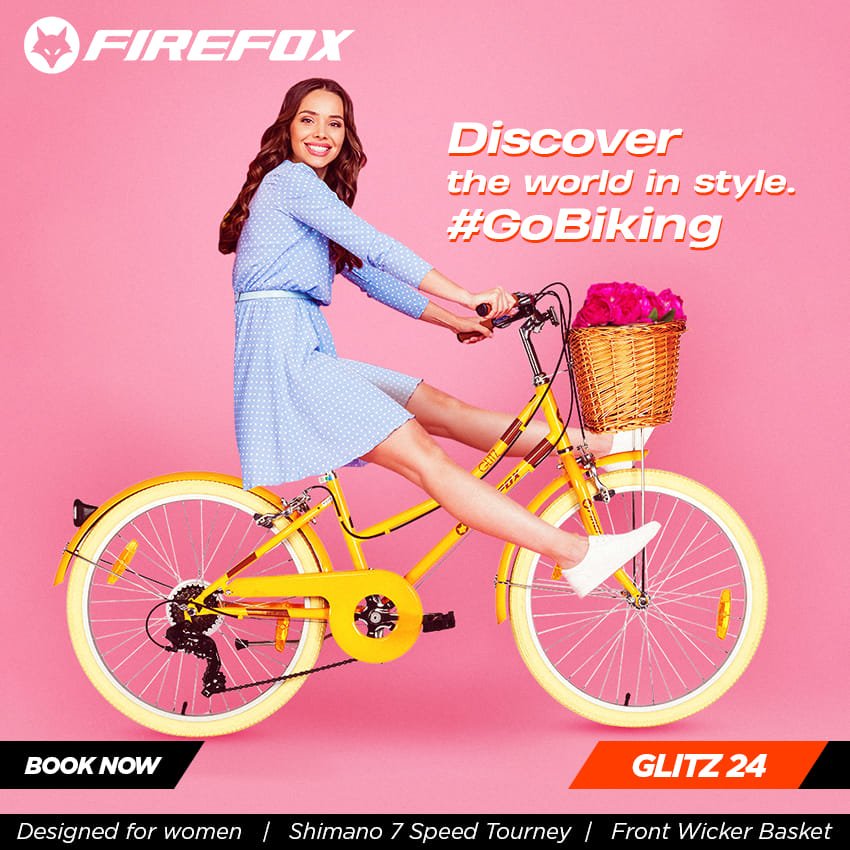 Model name: Glitz 24
MRP: Rs. 16,000
Available colors: Yellow
Frame Sizes: 14"
Frame: Steel Women Specific
Front Suspension: Steel Rigid Fork
Shifters: Shimano SL-M315 7 Speed
Crankset: Steel 40T, 170mm
BB Set: Sealed Cartridge
Freewheel: Shimano TZ500, 14-28T 7Speed
Pedals: PP Rear
Derailleur: Shimano Tourney TY300
Wheels: Alloy Single Wall 36H Rims
Tires: Wanda 24 x 1.75
Seat Post: Zoom Alloy 25.4X300mm
Handlebar: Steel 560mm, 66mm rise
Stem: Alloy Threaded, 40mm Ext.
Headset: Steel 8 Pc.
Brakeset: Alloy Caliper Brakes
Front Wicker Basket and Steel Fenders also available
Online available at https://www.firefoxbikes.com/bicycle-24-glitz-v-7s-ylw-brown/
Best Firefox Cycle For Girl Child
Model Name: Sweetie 16
MRP: Rs. 7,900
Available Colors: Pink and Grey
Frame Sizes: 24 Cms (9.5″)
Frame: Steel Oversized Girls
Front Suspension: Steel Rigid
Crankset: Steel 1 piece, 32T
BB Set: Steel, 9 pieces
Freewheel: 18T
Pedals: PP Front
Crank: Steel 32T, 114mm (11 Cms)
Bottom bracket: Steel 9 Pcs.
Wheels: Steel 28H Rims
Tires: BMX 40X4 Cms (16″ x 1.95″)
Seat Post: Steel, 25.4mm X 220mm (2.54X22 Cms)
Handlebar: Steel BMX
Stem: Steel, 4 Bolts
Headset: Steel 8 pcs
Brakeset: Steel Caliper Brake w/PP Levers
One piece crank
Reinforced training wheel
Non-toxic paint
Colored rim
Basket & streamers available
Book online at https://www.firefoxbikes.com/firefox-sweetie-16/
Best Firefox Brand Cycle For Boys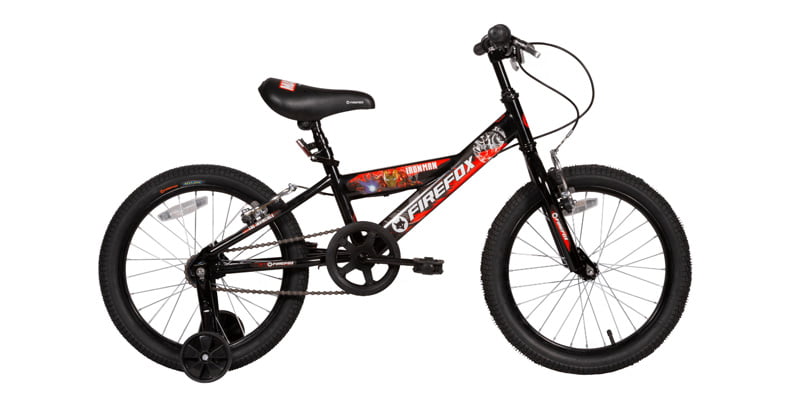 Model name: Ironman i 18
MRP: Rs. 8,400
Available colors: Black
Frame Size: 25cms (10 inches)
Frame: Steel Oversize
Front Suspension: Steel Rigid Fork
Crankset: Steel One Piece Crank, 32T
BB Set: Steel 9 piece
Freewheel: 16T
Pedals: PP
Wheels: Steel 20H Rims
Tires: 46 X 5.4 cms (18 X 2 inches)
Seat Post: Steel 25.4 X 250mm
Handlebar: Steel MTB
Stem: Steel Threaded
Headset: Steel 8 pcs.
Brakeset: Steel V-Brakes
Training wheels available
Grab online at https://www.firefoxbikes.com/ironman-i-18/
Best Firefox Mountain Bike Under Rs. 25,000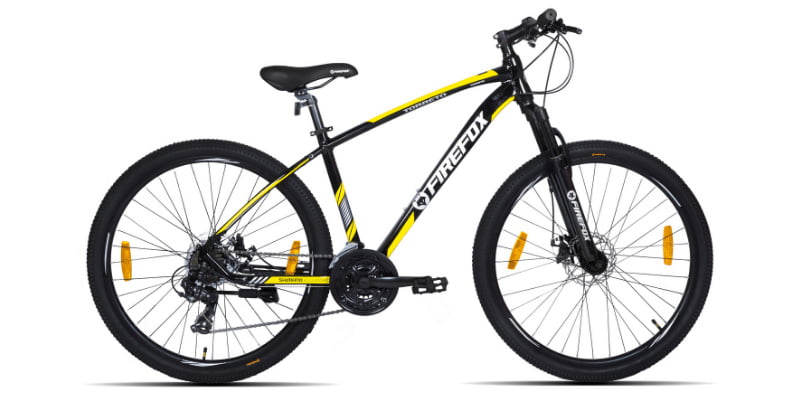 Model name: Torreto 27.5 D
MRP: Rs. 23,700
Available colors: Black and Blue
Frame Sizes: 43 cms (17 inches) & 47 cms (18 inches)
Frame: Alloy Hardtail
Front Suspension: Alloy Suspension Fork
Shifters: Shimano EF500 3 X 7 Speed / Microshift TS38-7
Crankset: Steel 24X34X42T, 170mm
BB Set: Sealed Cartridge
Freewheel: Shimano TZ500, 14-28T 7 Speed / Steel 14-28T 7Speed
Pedals: Wellgo PP / Neco PP
Front Derailleur: Shimano Tourney TY500 / Microshift FD-M20
Rear Derailleur: Shimano Tourney TY300D / Microshift RD-M21L
Wheels: Alloy Double Wall 36H Rims
Tires: Wanda 70 X5.3 cms (27.5 X 2.1 inches)
Seat Post: Alloy 27.2 X 300 mm
Handlebar: Alloy 660 mm
Stem: Alloy Thread less, 90 mm Ext.
Headset: Steel 1-1/8 Thread less
Brakeset: JAK 7 Mechanical Disc Brakes (Right Hand Brake Lever for Rear Brake)
Online available at https://www.firefoxbikes.com/torreto-27-5-d/
3. Hero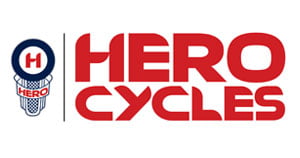 Hero Cycles Limited, the synonym for the best bicycle brand in India, was founded in the year 1956. It is the largest integrated cycle manufacturing company on the planet with a production capacity of 7.5 million bicycles in a year, and 1.2 billion dollar asset base which generates revenue of $ 360 million. Hero offers bicycles in both the standard and premium segments in India through its network of over 250 suppliers and 2800 dealers in the country. 'Hero Cycles' is ISO:9001 and ISO:14001 certified from BVC of UK and recognised by the R&D department of the Government of India. Hero top bicycle brand range includes MTB mountain bikes, ATB, City bikes, Women bicycles, Kids bicycle, and e-cycles.
Best Lightweight Bicycle For Females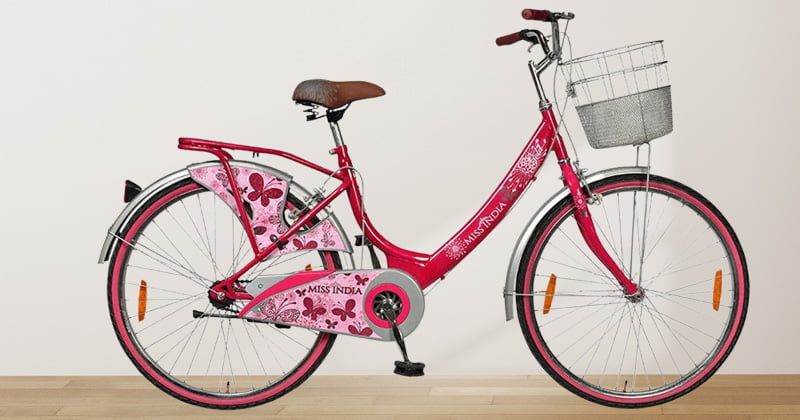 Model name: Miss India Gold 26 T
MRP: Rs. 9,195
Steel frame material
Size: 26T
Rigid suspension
SS gears
Weight: 18.6 kg
Frame size: 44.45 cm x 17.5 cm
Tyre size: 26 x 1.75
Crankset: 101.6 x 16.51 cm cottered
Freewheel: 18 teeth
RIM: Steel 36H
Caliper brakes
Available online at https://www.herocycles.com/product/miss-india-gold-26t
Best Hero Lectro E-Cycle (Multi Speed 7 Speed Gear)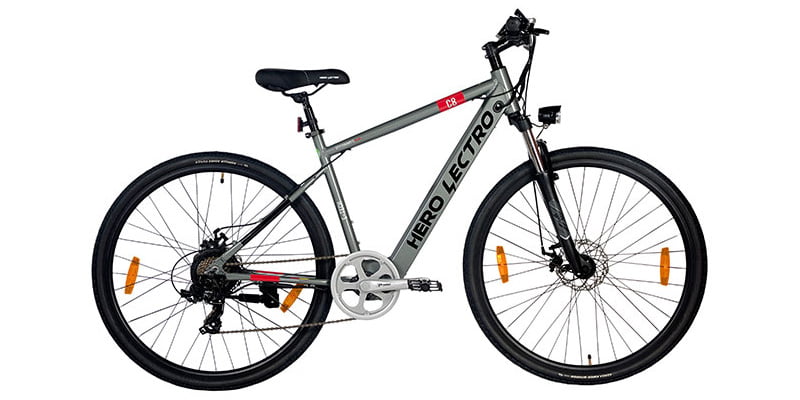 Model name: Hero Lectro C8
MRP: Rs. 32,499
Colours: Blue, Grey
Front & Rear disc brake mechanism
Front fork suspension mechanism
Goes up to 25 km in a go in a single charge
Max Speed: Up to 25Kmph
Power: Up to 250W
Range/Charge: 30Km (Pedalec), ~25Km (Throttle) (assuming 70 Kg Rider Weight)
Charging Time: 4 Hrs
Online buy at https://www.herolectro.com/product-details-c8-700c"ss
Best Hero ATB Analog Bike for Men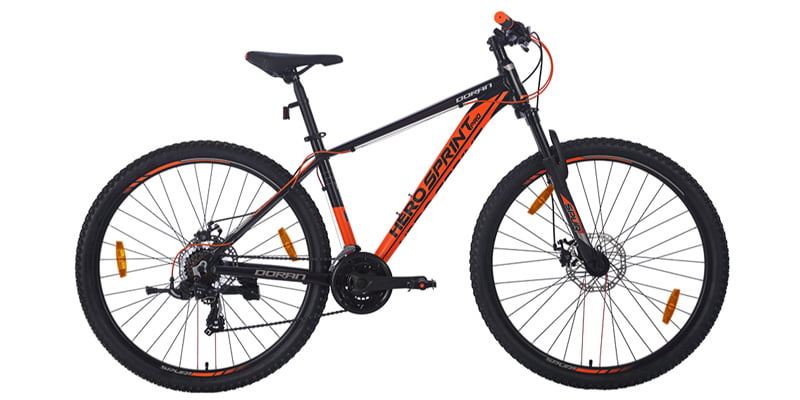 Model name: Doran 29 ER
MRP: Rs. 24,350
Size: 29 ER
Alloy frame material
21S gears
Frame size: 19
Tyre size: 29 x 2.1
Threadless front suspension
Thumb shifters
Front and rear derailleur
Cottered 3 speed crankset
7 speed freewheel
Front and rear disc brakes
Available Online at https://www.herocycles.com/product/doran-29er-27spd
Best Hero Cycle For Kids Under Rs. 5,000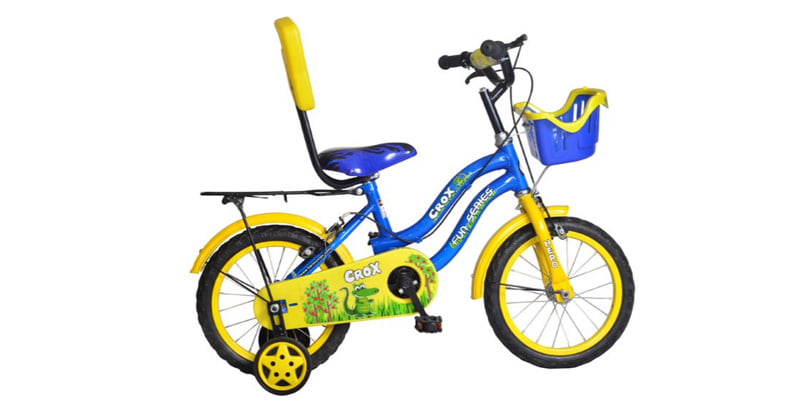 Model name: CROX 14T
MRP: Rs. 3,895
Size: 14 T
Steel frame material
Rigid Suspension
SS Gears
Cottered crankset
Frame Size: 9
Tyre Size: 14 x 1.75
Freewheel: 16 Teeth
Caliper brakes
Available Online at https://www.herocycles.com/product/crox-14t
4. Cannondale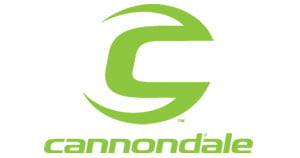 Cannondale Bicycle Corporation was incorporated in the year 1971, and is known as one of the best cycling brands in India. Cannondale bikes give an excellent performance when used according to the manufacturer's instructions. The brand offers a huge array of mountain bikes loaded with high quality parts and components. It is a high-end bicycle brand; manufactures road bikes, mountain bikes, active bicycle range, electric bikes, and kids' bikes.
Best Cannondale Mountain Bike in India
Model name: Habit Carbon 1
Color: Stealth Grey
Full carbon frame / New SRAM GX Eagle 12-speed group
RockShox Pike Select+ 140mm fork / Super Deluxe Select+ shock
SRAM G2 RSC hydro discs / DownLow dropper post
Sizes available: Small, Medium, Large and Extra-large
Best Cannondale Road Bike in India
Model name: SuperSix EVO (Hi-MOD Disc Ultegra Di2)
Color: Carbon
Ultralight low-drag Hi-MOD BallisTec carbon frameset
Integrated Cannondale App connectivity /
HollowGram crank w/ power meter HollowGram 45 SL KNOT carbon wheels / SAVE SystemBar
Shimano Ultegra Di2 hydro disc, 160/140mm RT70 rotors brakes
Sizes available: 44 to 62
Award winning cycle, 2019
5. La Sovereign
La Sovereign Bicycles Pvt. Ltd. is a joint venture between Thailand and India based companies, 'La Thailand' and 'Sovereign'. La Sovereign cycle brand offers world-class quality standards to Indian market with new-generation designs. Kids' range of La Sovereign bicycle brand is made up of food grade plastic, leaving on space for health hazards for your little one. All La Sovereign bicycles are fitted with high quality Taiwanese or Japanese components and are built up of alloy rims and anti rust stainless steel spokes. La Sovereign range of bicycles consists of La Fat Bike, La MTB multi speed & single speed bikes, and La Kids Bike.
La Sovereign Kid Bike
Model name: Buddy 20
Frame: Steel Folding Quick Release
Rear & Front Disc Brakes
Rigid Fork
Shifters: Shimano RS 25
Tires: 20 x 1.75
Neco Headset
La MTB Multi Speed Bike
Model name: Diesel 2900 21 SPD
Hi-Tensile Steel Frame
Suspension Fork with MLO
Front & Rear Disc Brakes
Drivetrain: Shimano Equipped
Tires: 29×2.35
Double Wall Alloy Rims
6. Montra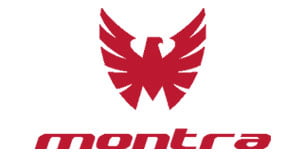 Montra is another most demanding cycle brand in India which was launched by 'TI Cycles of India' in the year 2011. It is a 'Made in India' high performance bicycle brand in terms of designing and manufacturing. Montra holds the crown to launch the first indigenously designed and manufactured carbon frame bike in India- the Montra Techno; as well as the first titanium bike in the nation- the Montra Country Titanium. Montra bikes are designed, manufactured and launched in coordination with international performance biking standards, which gives you an outstanding riding experience without hitting hard on your budget. Montra range of bicycle includes Mountain Bikes, Hybrid Bikes, Urban Sports Bikes, and Kids Bikes. 'Montra Blues series' is especially designed for daily commuters and city riders while 'The MTB series' is meant to meet the demands and desires of thrill riders.
Best Montra Bike with Gears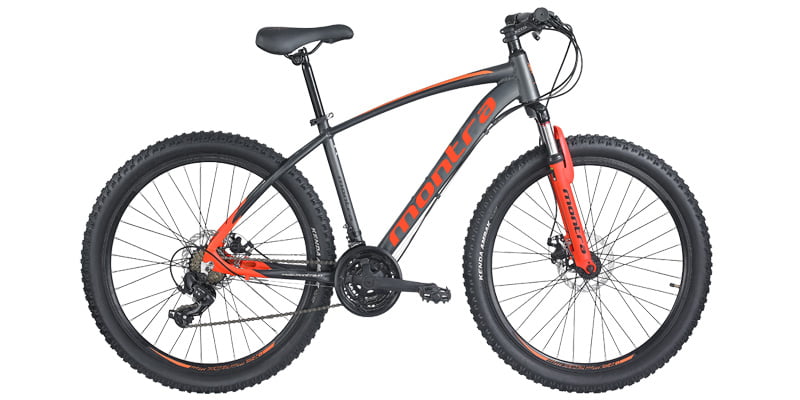 Model name: Madrock 29T
MRP: Rs. 24,150
Available colors: Yellow and Orange
Brakes: Logan LB-DX2018, Mechanical Disc Brake, 160/160mm Rotors
Brake Levers: V1: Shimano, ST-EF500 Integrated Levers, / V2: Sypo (YD-B34), 2-Finger Lever, Alloy
Frame: Backbeat Hardtail, 6061 Aluminium Alloy, Post Mount Disc Brake
Crank: SXH, 42/34/24T, 170mm Arms, 3-Speed
Shifters: V1: Shimano, ST-EF500, EZ Fire Plus / V2: Microshift TS-38, (3×7-Speed)
Fork: XMR 27, 60mm Travel, Coil Spring, XMR 29, 60mm Travel, Coil Spring
Cog Set: Freewheel Type, 14-28T, 7-Speed
Available sizes: 27.5 T and 29T
Best Montra Gear Bike in Rs. 15000 Range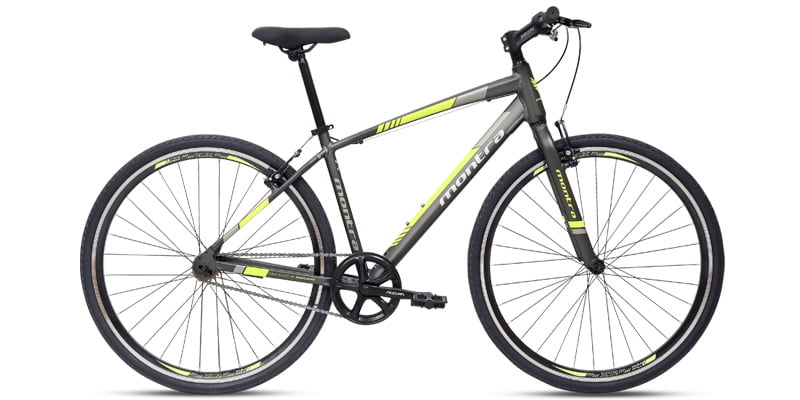 Model Name: Timba
MRP: Rs. 15,000
Color: Medium Lava Grey
Frame: Timba 700c, Single Speed, 6061 Aluminum Alloy
Crank: SXH, 44T, 170mm Arms, Single Speed
Brakes: Sypo YD-V08, V-Brake, 110mm Arms, 55mm Pad Length
Brake Levers: Sypo YD-B07, Alloy, 4-Finger
Tires: DSI SRI-114, Rigid Bead, 700x35c (ETRO 37-622)
Fork: Timba 700c, Alloy, Rigid
Online available at https://www.trackandtrail.in/cycles/montra/montra-timba-ss-275t-2021?id=3573
7. Mach City
It is another on fleek outcome of 'TI City' and a well known popular bicycle brand among fitness freaks. Carefully designed seamless design and performance gives you a superlative riding adventure of old times. Inspite of being a low cost bicycle brand in India, Mach City doesn't disappoint its riders. 'Munich' series can be used for short distance rides as well, filling you with an additional pleasure of burning those extra calories. 'iBike' series comes with multiple speed options- Single speed, W single speed, 7 speed and W7 speed. City riders looking for easy light gear cycles in Indian market should try their hands on iBike. Mach City won't let you down.
Best Light Gear Single Speed iBike Under Rs. 10,000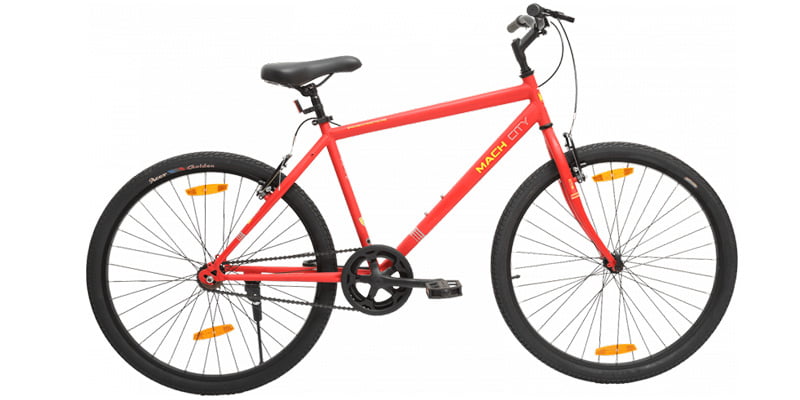 Model name: iBike Single Speed (27.5T)
MRP: Rs. 9,320
Available color: Matt Red, Matt Black
Frame: Light weight steel frame
Crank: 170mm
Rims: 27.5T x 1.5T Alloy rims. ED Black finish
Brakes: Alloy V brakes for power braking
Tires: 27.5T X 1.95T Highly durable Nylon tyres
Brake Levers: Alloy brake levers for accurate three finger braking
Fork: Steel Rigid fork. TIG welded
Best Mach City Gear Cycle Bike Under Rs. 15,000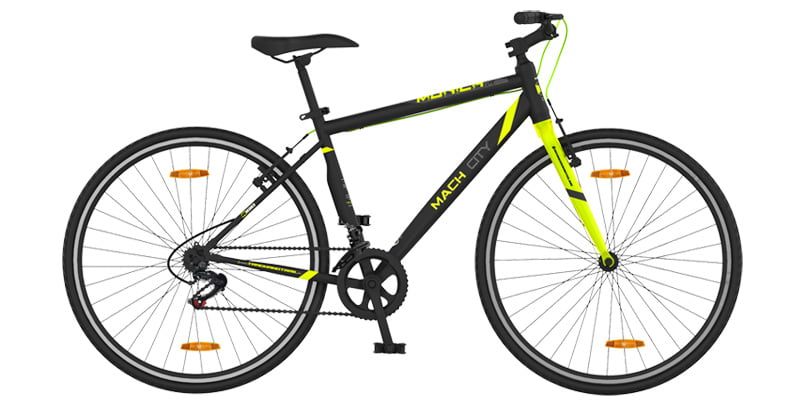 Model name: Munich 21 Speed
MRP: Rs. Rs. 13,875
Colors: Medium Grey and Neon green
Cotterless crank
Rigid fork
Rims: Double Wall 700cc Rim
Brakes: Alloy V brakes for power braking
Tires: 700 x 35C
Front Derailleur: Shimano Tourney -3 speed – TX50
Rear Derailleur: Shimano Tourney – 7 speed – TZ 40
8. Road Master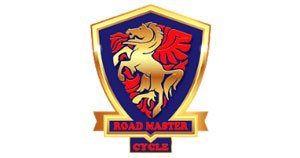 Road Master is one of the best innovative cycling brands in India with over 160 bicycle store outlets nationwide. The brand was founded by Cleveland Welding Company in the year 1936. Roadmaster bicycles adheres to the international technology and norms; thereby committing to provide you the unmatched riding experience. It comes with over 130 bicycle models to meet the diversified needs of Indian people- from rural to urban, from mountains to roads, and many more. Road Master bikes range includes Mountain Bikes, Road Bikes, Hybrid Bikes, City Bikes, Fat Bikes, Women Bikes, Kids Bikes, Junior Bikes, and Roadster cycles.
Best Fat Bike Model in India
Model name: RM-502
Frame: MTB Mig Welded
Fork: Shox With Disc Brake
Crank Set: 24 x 34 x 42 T x 170mm Cotterless
Free Wheel: Shimano Mf Tz 21
Brake: Dual Disc Brakes
Rim: Single Wall Alloy
Front Derailleur: Shimano Tourney Ty-500
Rear Derailleur: Shimano Ty 300y Tyre: 26 x 4.0
Best Road Master Mountain Bike
Model name: RM-100 MW
Frame: HTS MTB TIG Welded
Fork: OBXI SHOX 31.8mm
Crank Set: 24 X 34 X 42 T X 170 Mm
Free Wheel: Shimano 7 Speed
Stem: Handle Stem Alloy 4 Pin Type
Brake: Disc Brake Bolted Type
Rim: Magnicium Wheel/D.Wall Alloy
Front Derailleur: Shimano Ty-300
Rear Derailleur: Shimano Ty-50
Shifter: Shimano Ef-51
9. Avon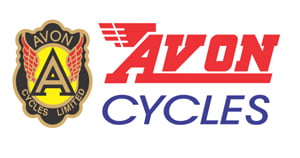 Avon Cycles Ltd. was founded in the year 1948 and is one of the leading indigenous cycle manufacturers in India. The company believes in adopting rapidly changing technology of new era; to keep itself at the front stage in the list of top rated bicycles in India. With over 1600 authorized dealers and 12000+ sub-dealers in India, Avon bicycles are easily available to the Indian people at affordable prices. Avon range of bicycles includes geared bicycle, MTB, ladies bicycle, roadsters bicycle, kids bicycle, cyclux, and electric bicycle.
Best Avon Fat Bike with Disc Brakes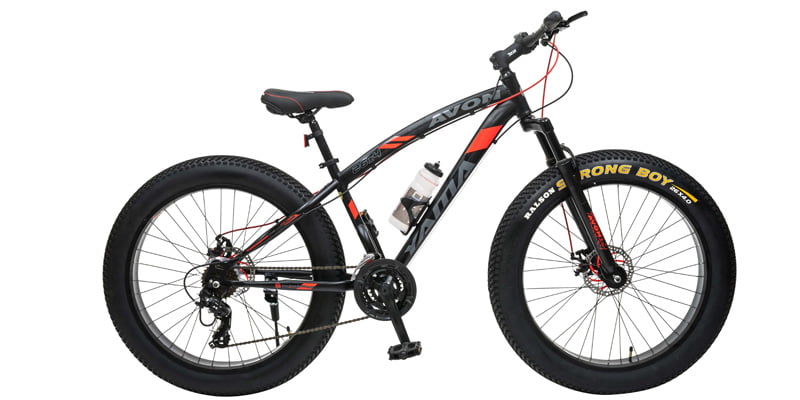 Model Name: Yama 21 Speed – Fat Bike
MRP: Rs. 20,358
Available Color: Matt Florescent Green Complete Set & Matt Floro Eco Orange Complete Set
Size: 26
Frame: 40.5 Cm
Fork: MTB
Wheel: Alloy Rim, 26 X 4.0 Tyres
Handle: Short Bend
Saddle: PU Cushion With Quick Release
Crank: Cotterless With Disc
Brake: Double Disk Brake
Buy online at https://www.avoncycles.com/product/yama-26-229-YM
Best Avon Cycle for Kids Under Rs. 6,000
Model Name: ORKID
MRP: Rs. 5,652
Available Color: Neon Green, Neon Orange
Frame: 22.5 Cm
Fork: MTB With PVC Excel Cover
Wheel: 60-254 ( 14 X 2.40) Spoke Wheel
Handle: BMX Type with Crash Pad
Saddle: Foam Padded with Backrest
Brake: Caliper Brakes with Plastic Levers
Grab online at https://www.avoncycles.com/product/ORKID
10. BSA Bikes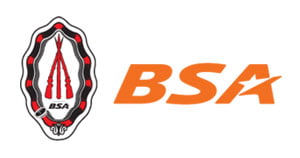 BSA is riding the Indian market since its inception in the year 1949. It is another most reliable bicycle brand in India by the Murugappa Group in collaboration with Tube Investments (TI). BSA was awarded as the best kids' bicycles in the year 2013, which proves its popularity among little riders as well as grown-up riders. BSA Ladybird is a synonym for classy female bicycles due to its lightweight and durable on-road performance.
Best BSA Ladybird Bicycle Under Rs. 10,000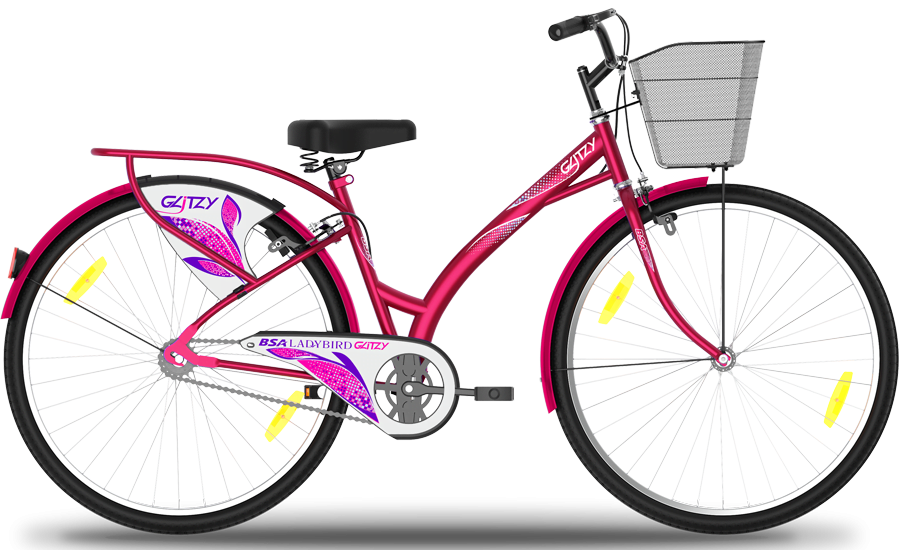 Model Name: Glitzy 26T
MRP: Rs. 6,495
Available Colors: Celestial Blue, Watermelon Red, Sporty Purple
Low step through frame with Integrated carrier
Frame Height: 17T
Caliper Brakes
CP Rims
Tires: 1 3/8T
Wire-mesh front basket available
Online available at https://www.trackandtrail.in/cycles/bsa-ladybird/glitzy?id=3568
Best BSA Kids Cycle Under Rs. 5000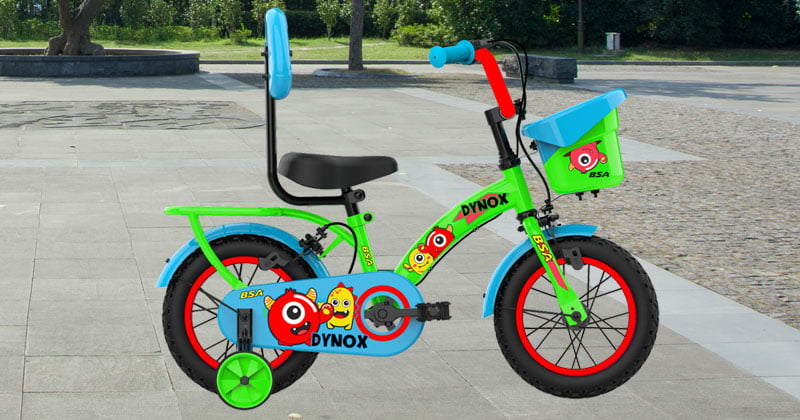 Share your cycling experiences with us. We shall be glad to know about your riding adventures. Till then, stay healthy and keep cycling.