Are you a chocoholic? Do you have endless love for chocolates? Chocolate lovers are actually chocolate addicts as it triggers the release of 'feel good' chemicals in the mind. Consuming a moderate amount of cocoa is beneficial to mental and physical health. It is a powerful source of antioxidants and has innumerable health benefits.
10 Most popular and best chocolate brands
Do you ever wonder that which is the most popular and best chocolate brands in the world? Check out our well-researched list of the most admired cocoa brands in different parts of the world.
1. Ferrero Rocher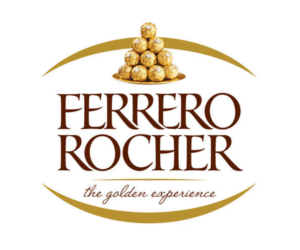 Ferrero Rocher is undoubtedly the best chocolate brand on the sphere. Chocó lovers love the taste of milk chocolate with a delicious crunch of hazelnut. It was first introduced in 1982 in the European market and it captured the global market in no time. The USP of Ferrero Rocher is the sphere of chocolate filled with chocolate hazelnut cream with a little part of hazelnut. This chocolate sphere coated with different layers of chocolate, chopped hazelnuts and milk chocolate lands its lovers into the heaven.
Interesting fact: The production process of this chocolate brand is very secret. The staff involved in the production process is not allowed to carry their smartphones or tabs inside the premises. Guess how many Ferrero Rochers are produced in a day. According to the records of the year 2015, Alba factory was producing 24 million 'golden chocolates' in a day.
2. Cadbury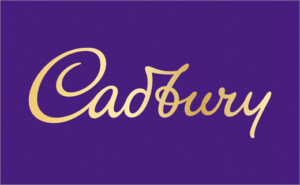 Formerly known as 'Cadbury's and Cadbury Schweppes', it has the crown of being second largest confectionery brand in the world. Dairy milk, Gems, Flake, Wispa, Crème eggs, Bournville, Éclairs, Fuse, Silk, Oreo, and Bubbly are some of the most demanding products under this brand name. The company was founded in the year 1824 and since then, it is serving the perfect blend of taste and texture to tickle the taste-buds of chocoholics. No wonder, many people call Cadbury a synonym of chocolate. The name itself is mouth-watering- isn't it?
Interesting fact: The signature logo of Cadbury was stemmed from the signature of William Cadbury, grandson of the founder of the company.
3. Mars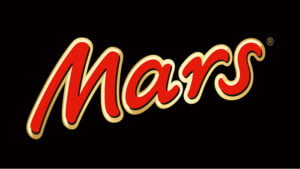 'Mars Incorporated' was founded in the year 1911 by Franklin Clarence Mars, and is one of the biggest chocolate brands in the world. Mars bar was originally consisted of toasted almonds or caramel along with nougat and a coating of chocolate. The almond version is now known as 'Snickers Almonds'. Mars bar of UK is called Milky Way in the US. Twix, Galaxy (Dove), Milky Way, Snickers and M&M's are most popular items of this brand. Deep-fried Mars is also available in some countries. Deep-fried Mars bar in a batter layer is relished by its lovers. Mars Refuel, a molten version, is also adored by chocoholics.
Interesting fact: M&M's was initially sold exclusively for soldier rations during World War II. They turned into its lover by the end of the war and the candy got a hit on the earth.
4. Nestlé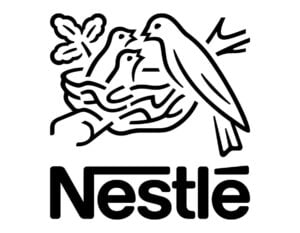 Nestlé: Good food, Good life. This company is known more by the name of its brands like Aero, Milky Bar, Orion, Smarties, Toll house, Nestlé Les Recettes de L'Atelier, Cailler and Quality Street- enough by their names to set one's heart on.
The company, which was founded by Henri Nestlé in 1866, is now satisfying innumerable tongues yearning for the chocolate.
Interesting fact: KitKat chocolate is one of their highest selling products. Along with few other products, this chocolate takes the total annual turnover to more than $1 billion.
5. Hershey's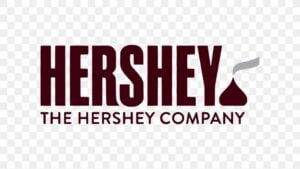 Hershey chocolate company is another leading and best chocolate bar brand in the world. Its adorable chocolates can be enjoyed in more than 60 countries. Hershey's milk chocolate bars, Milk chocolate, Special dark with almonds, Hershey's Gold, Air delight, White Crème, Milk chocolate and Reese's pieces candy bar and Caramel filled chocolates are some delicacies for gastronomes worldwide. The unique taste of Hershey's chocolates makes it a world-class brand, giving a long-lasting satisfaction to taste buds while nourishing body and mind with rich benefits of cocoa.
Interesting fact: Hershey's Chocolate World is an outstanding attraction centre. It's a one-stop place for Hershey's chocolaty souvenirs with added attractions like Hershey's great chocolate factory mystery in 4D, Create Your Own Candy Bar, a free chocolate tour ride, etc.
6. Godiva Chocolatier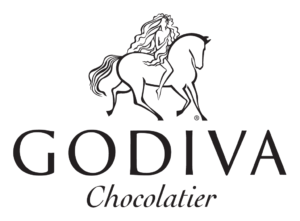 Godiva Chocolatier is one of the leading luxury chocolate brands in the world. It is a Turkish-owned company named after Lady Godiva, an Anglo-Saxon noblewoman. Godiva's Dark chocolate truffles, assorted chocolate gold gift box, Patisserie Dessert truffles, milk chocolates, chocolate biscuits, nut and caramel chocolates, milk chocolate covered strawberries, chocolate covered almonds and cashews are few best selling and most popular luscious chocolates in the world.
Interesting fact: Every year, the chef chocolatiers of the company develop 30-40 new chocolate recipes, formulas and flavours. Then the whole team works upon it for another year and launches it in the market only after long testing and tasting of the luxurious outcome.
7. Ghirardelli
Ghirardelli luxury chocolate bar brand company was founded in the year 1852. If you have ever enjoyed Ghirardelli chocolates, then you must be aware of its finest quality and mind-blowing texture. It uses only supreme quality cocoa seeds to produce the finest chocolates on the globe. Intense Dark, Luscious caramel, Dark chocolate, Raspberry squares, Dark chocolate sea salt caramel and Milk chocolate fudge caramel bars are some of the irresistible bars of this brand.
Interesting fact: Ghirardelli is the third oldest chocolate brand company in the U.S. Another fascinating fact to mention here is 'Ghirardelli Chocolate Festival' for chocolate, wine and fun-lovers.
8. Toblerone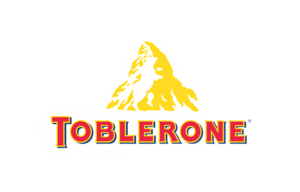 This beloved Swiss chocolate brand is not only famous for its taste but also for its distinct shape of triangular prisms joined to each other. The original recipe was consisted of milk chocolate, honey, nougat and almonds. Other tempting variants you must try are filled chocolates, fruits and nut, honey comb crisp, Berner bar and crunchy salted almond.
Interesting fact: Toblerone has the crown for being a trendsetter in the chocolate market by introducing the first-ever chocolate bar with a filling.
9. Lindt and Sprüngli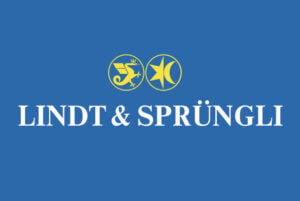 Popularly known as Lindt, this luxury chocolate brand is a Swiss company incorporated in 1845. It also owns many other popular chocolate manufacturing brands like Ghirardelli, Russell Stover, Caffarel, Hofbauer and Küfferle. Lindor chocolate truffle and balls are most recommended items under this brand. It is a hard chocolate shell filled with flavored smooth chocolates- extra dark, dark peppermint, hazelnut, mocha irish cream, strawberries with cream, blueberries with cream, almonds, lemon, mangoes with cream, orange chocolate, mint vanilla, coconut, sea salt, Marc de Champagne, caramel, milk and cereal crunch, sea salt and caramel, spiced pumpkin, gingerbread, Neapolitan, fudge swirl, peppermint cookie, peppermint white chocolate, snicker doodle, butter pecan, Dulce de Leche, Matcha white chocolate, pistachio, cappuccino, Stracciatella and other seasonal flavours with smooth white filling. Now, you need to put some pressure upon your mind to decide which awesome flavour you want to try first.
The list doesn't end here. Batons Kirsch (Kirsch liquor-filled chocolate tubes), Petits desserts (small chocolate cubes filled with flavours like Tarte au Chocolat, Crème Brûlée, Tarte Citron, Tiramisu, Meringue, Crème Caramel and Noir Orange), and chocolate bars with brilliant variants like Lime intense, Orange, Orange intense, Mint intense, Black current, White coconut, Almond, Coconut, Pineapple, Cherry intense, Poire intense, regular Dark chocolate, extra creamy, Lindor, Toffee crunch, Caramel crunchy, Pistachio, Wasabi, Strawberry, Strawberry Margarita, White Strawberry, Mandarin, Cuba, Ecuador, Madagascar, Coffee, Vanilla, Touch of Sea Salt and Raspberry intense dark. This popular chocolate brand is undoubtedly a flavorful treat to taste buds.
10. Vosges Haut-Chocolat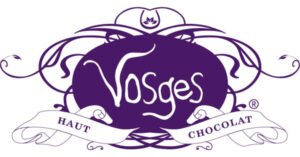 This incredibly delicious Chicago based luxury chocolate brand is an asset in itself. Its unique flavours may sound weird to you but they are worth try. Red fire chocolate (dark chocolate mixed with Mexican chillies and cinnamon), Mo's® Milk chocolate Bacon bar (dark chocolate bacon bar for dark lovers) and Black Pearl chocolate (dark chocolate mixed with ginger and black sesame seeds) are truly marvellous. Matcha Green Tea and Spirulina Super Dark chocolate bar, Turmeric Ginger, Dulce de Leche, Smoke and Stout, Caramel, Banana coconut, Smoked salt, Barcelona Exotic and raw honey cocoa chocolate bar are other flavours in their hit list.
Unique Chocolate Brands
The list of chocolate brands in the world doesn't end here. You should also try these luxury chocolate bars from these brands as well:
Prestat – Orange slices dipped in chocolates.
Guylian – Mouth melting chocolate seashells and sea horses.
Artisan du Chocolat – Try their chocolate pearls which are made up of silky smooth ganache along with nutty praline and eye-soothing glaze of edible pearlescent gold and silver dust.
Montezuma – Specialized in hand-made luxury chocolate bars.
DeLafée – Finest Swiss chocolate with edible gold.
Golden Innovations – Try their 24-carat edible gold chocolates. You can also make a selection between milk chocolate and dark chocolate to enjoy with your gold.
Feeling tempted? Post a comment below and let us know about your favourite chocolate brand. We shall also be glad to know which chocolate you want to try after reading this article.