"Sunglasses"- also known as goggles not only shield our eyes from harmful UV rays of the sun but also compliments our persona. Sunglasses are considered a trendsetter in the market and one of the most difficult fashion accessories to buy when it comes to looks, budget, and quality.
In recent years, many fashion designers have added a line of sunglasses for men and women. From aviators to oversized, a wide range of sunglasses are available, and the right pair will not only protect your eyes but also add a cool charm to your looks.
Earlier, Rayban was ruling the sunglasses market with their good quality, but today many renowned brands are offering mindless options in terms of quality, color, and shape.
If you are looking for the best sunglasses brand, here is the popular list compiled to help you choose the best fit for your need.
Most Popular Sunglasses Brands in India
1. Oakley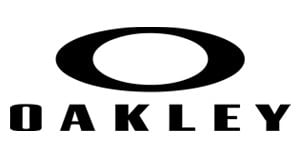 Oakley is an American sunglasses brand that was introduced in 1975. Since its establishment, Oakley has become one of the leading eyewear brands in India. This premium brand is the subsidiary of Italian Luxottica, which manufactures lifestyle and fashion accessories. Such as watches, sunglasses, footwear, etc. It serves both men's and women's sunglasses needs. This American brand offers sunglasses in 3 sizes ( small, medium, and large).
Oakley provides a combination of 3 features in its lens- UV protection, polarized and mirrored. You can find a good variety in Oakley when it comes to styling options – wayfarer, oversized, wrap-around, and most famous sporty collection). Oakley's price range starts from INR 4000, and you can find their products on Oakley's official website oaklay.com.
2. Fastrack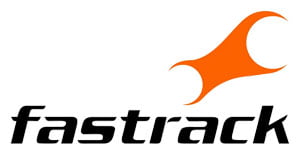 Fastrack is one of the most popular fashion accessory brands in India. This sub-brand belongs to the Titan family of the TATA group. Fastrack offers a range of products in the line of fashion – bags, perfumes, watches, and the most popular sunglasses. It captures the huge attention of youth and teenagers in India with its quality, cool-classy designs, and affordable prices.
Fastrack sunglasses not only add glitters to your attire but also protect eyes with UV protection. The available lens is polarized, mirrored, and gradient.
A huge variety is available in this brand – wayfarer, oval, sports, aviator, etc. The price range starts from INR 795 to around INR 4000. You can purchase Fastrack sunglasses from their online as well offline stores available near your location.
3. Gucci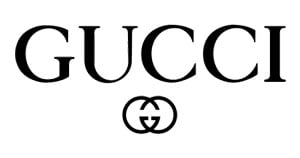 Gucci is the most popular and the most expensive sunglasses brand in the market of India. Gucci is an Italian brand founded in 1921. It is considered one of the luxurious brands in the fashion industry. It offers a large variety of sunglasses in terms of quality and rare elements in the design. However, Gucci is a much more famous brand among the women's section of India. An eye-catching range of colour shades is available that are ideal for women. And this makes Gucci a renowned sunglasses brand for women. But, Gucci also offers a range of sunglasses for the men's category too.
Gucci sunglasses are exclusive, classy, and easily recognizable. Lens used for Gucci have features of UV protection and gradient. And the price range starts from INR 10,000, which is a little costlier, but the quality and design will let you feel confident. You can find Gucci sunglasses on the official website of Gucci and also on Gucci Store.
4. Vogue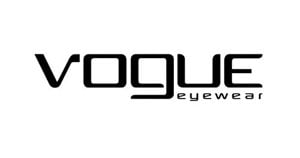 Vogue is one of the most preferred sunglasses brands for women in India. This eyewear brand was launched in 1973 and later acquired by Luxottica in 1990. It provides contemporary styles to the fashion-savvy and young consumers of India at affordable prices. Vogue has a piece for every look with different styling options – From oval to rectangular, cat-eye, and oversized. Vogue proclaims that it provides the best UV protection in its lens, which makes it suitable for driving and biking purposes.
A huge variety of classy color shades are available, and the price range for Vogue sunglasses starts from INR 2000 and above. Have a look at a different variety of sunglasses on vogue-eyewear.com.
5. Ray-Ban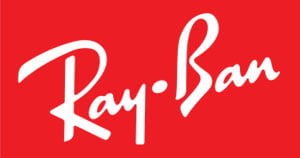 Ray-ban is a classic sunglasses and eyeglass brand established in 1937. Ray-ban has been ruling the eyewear industry for a very long time and is loved by both men and women in India. It offers a classic mix of style and international quality standards, which makes it the topmost sunglasses brand in India. RayBan lens has features like – UV protection, mirrored, polarized, and gradient. Ray-ban makes their sunglasses fit for every size from small to oversized. As for styling options- you can see wayfarer, aviator, sports, and rectangular models.
The range of quality Ray-ban sunglasses from INR 2000 & can go up to INR 35000, depending upon your needs. You can purchase these timeless sunglasses from the official website of Ray-ban (ray-ban.com) and the official stores nearby your location.
6. Polaroid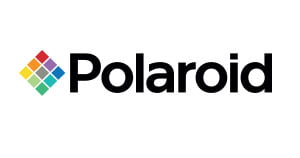 Polaroid is an American brand that produces polarized lenses in its sunglasses. These lenses provide the highest level of UV protection, leading to better and comfortable vision. Polaroid sunglasses serve different purposes such as trekking, driving, biking, etc. You can choose the models suitable to your needs.
As for variety in models – the top 3 sellers of Polaroid are-
Oval
Rectangular
Wayfarer styles
You can find a huge variety of quality and trendy sunglasses with this brand. The price range is quite affordable based on its refined looks and technical performance- starting from INR 1000 to INR4000. You can have a look at the variety of Polaroids on polaroideyewear.com.
7. Flying Machine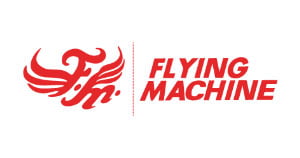 Flying Machine is India's first homegrown denim brand that offers superior quality eyewear accessories at affordable prices. Flying Machine comes under the top and successful sunglasses brands for men and women in India. Flying Machine sunglasses are not only superior in terms of fashion but also durability.
Different styling options variable in Flying Machine are- aviator, rectangular, oval, and oversized. Frome size to large, it can fit any face shape and offers a great look to your personality. These are the most pocket-friendly sunglasses ranging from INR 595 to INR 2000.
Check out flyingmachine.nnnow.com to explore their variety, or you can visit Flying Machine offline stores available in India.
8. Lacoste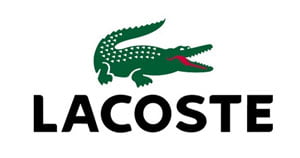 Lacoste is a French brand that sells perfume, clothing, footwear, eyewear, watches, etc.—also known as an elite brand for sunglasses for both men and women. Lacoste proffers high-quality and fashionable sunglasses that not only protect your eyes from heat but also add charisma to your looks. Unlike other sunglasses brands, it is available in medium size only but offers a wide range of colors and shades.
Its lens features include – gradient, mirrored, and UV protection. The price range for Lacoste starts from INR 4000 and above. Lacoste sunglasses are exclusively available on Lacoste.in.
9. CK Jeans
Calvin Klein Jeans is an American brand that offers lifestyle accessories with classy and elite designs. CK jeans are one the most preferred brands of sunglasses in India for both men and women. The availability of different sizes and colour shades is the prime reason for its popularity. Variety in styling options includes – cat-eye, oversized, avatar, and rectangular.
The brand is quite expensive when it comes to price, but the designs and quality of their products justify the price. The range starts from INR4000. You can find CK Jeans sunglasses on various shopping platforms, i.e., Amazon, Flipkart, Myntra, etc.
10. Van Heusen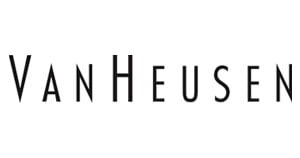 Van Heusen is India's No.1 premium lifestyle brand. This brand is known for its top-notch quality and affordable brand for sunglasses. Many models are available for styling-oval, oversized, rectangular, aviator, etc. These types of sunglasses can be used for many different purposes- driving, biking, style, etc. Its lens has UV protection, gradient, and mirrored.
You can find these quality chic style sunglasses from INR 1000-INR 4000. You can check out the Van Heusen sunglasses collection on Lenskart, Amazon, Flipkart, etc.
Wrapping up!
These are the top 10 brands of sunglasses in India. Sunglasses are not only eyewear accessories but also a fashion accessory. There is a huge variety available in the market, and you should be very specific while choosing sunglasses. Not every pair of sunglasses fits you in the same way or gives you the same look. If you are looking for pocket-friendly glasses, you can go for Flying Machine and Fastrack brands. Wearing quality and stylish sunglasses will protect your eyes from UV rays and let you feel confident.