Firstly, we would like to congratulate you on the arrival of your precious new baby or if you are expecting one. The feeling of motherhood fills you with unbelievable scenes of jubilation and joie de vivre. At the same moment, taking care of the 'charm of your arms' is a worrisome business. Baby's extra-sensitive skin seeks special solicitude. The market is packed with limitless baby brands and products that bewilder new moms even more. So to make your shopping easier, here we have compiled a list of baby brand names that provide best baby products in India.
Top Rated Baby Care Products Brands in India
1. Mamaearth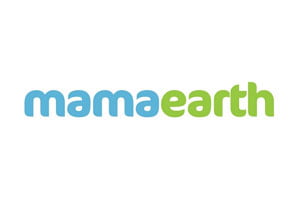 Founded by couple Ghazal Alagh and Varun Alagh in 2016, Mamaearth is the fastest growing brand in India with over 100 crore turnover in just 4 years. Mamaearth products are toxic-free and possess the purity of nature; hence recognized as Asia's first brand with a "Made Safe" certification. Soon after launching baby care products in India, the company perceived the skin and hair care desideratum of adults and launched a wide range of products for men and women.
Certification
FDA approved
Dermatologically tested
'Made safe' certified
Mamaearth baby care items
Shampoo
Massage oil
Bathing bar soap
Lotion
Dusting powder
Easy tummy roll on
Toothpaste
Face cream
Body wash
Diaper pants
Wipes
Multipurpose cleanser
Laundry
Detergent
Sunscreen
Mosquito repellent patches
Mosquito repellent spray
Breathe Easy Vapor Rub
Breathe Easy Vapor Roll-on
Anti-mosquito Fabric roll-on
Anti-mosquito body roll-on
Foaming Face wash for kids
Body mist
Detangle Hair Spray
After Bite roll-on
Are Mamaearth Baby Products worth buying?
Undoubtedly Yes. The brand has been recognized as 'One of the Best Brands' in India at the second edition of 'The ET Brand Festival' held on 29th March 2019. Mamaearth baby products range certainly converts parenting into toxin-free parenting.
2. Johnson's Baby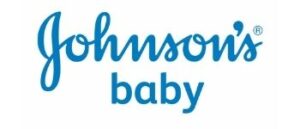 Johnson's baby is undoubtedly an astounding brand that holds a reputation for "pure and safe" products for little one's soft skin. The products belong to an American brand that just appeared in 1886 under the ownership of Johnson and Johnson. The excellence of the brand made a kill and served its products all over the planet. Johnson and Johnson are widely known as high-range superior-quality baby care products brand. It made its first invention in 20th century and since then it came up with a high list of cosmetics which are loved by mom and baby. Its clinically proven formula and Triple Baby ProtectionTM seal guarantees safe, mild and effective protection for your child.
Johnson and Johnson baby care products list
Cream
Massage oil
Head-to-toe bath
Lotion
Shampoo
Cotton bib
Baby comb and brush
Wipes
Hair oil
Nappy pads
Toothbrush
Cotton buds
Powder
Soap
Should I buy Johnson baby products for my child?
The satisfying fact is that all Johnson and Johnson baby care products are 100% gentle and clinically proven mild. They are specially made for your little sweetheart that helps in maintaining the softness and gentleness of skin and keeps it nourished and smooth up to 24 hours. Not only this, but also Johnson and Johnson is one of the largest biotechnology and pharmaceutical companies in the world. The only pitfall that this brand has is that they contain asbestos, a carcinogen.
3. Mee Mee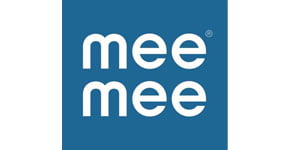 The company was launched in 2006 by Me n Moms Pvt. Ltd. with a commitment to provide you the real experience of 'The Joy of Parenting'. It is one of the best baby care and parenting brand in India offering a comprehensive collection of products- from diapers to prams & strollers, from feeders to cradles and from narrow-necked nail clippers to easy- to-clean breast pumps. It is a 'one-stop store' for pregnancy, post-pregnancy and baby needs. The company has a high network of 200+ distributors and 3000+ baby stores to meet the needs of infants, toddlers and mothers. If you are looking for premium quality baby items at reasonable prices, then Mee Mee is the best choice.
Certifications:
American Standards for Testing and Materials (ASTM)
European Norms (EN) Standards
Bureau of Indian Standards (BIS and ISI)
Mee Mee Baby Care Products available in India:
The company offers a wide array of products under various categories
Skincare products including soap, shampoo, body wash, lotion, oil, and powder.
Oral care products like toothpaste, toothbrush, and tongue cleaner.
Baby bath products like tub, bathers, towels, napkins, detergent, grooming, etc.
Health and safety accessories including knee pads, cotton balls, and buds, nail clippers, nasal aspirators, etc.
Feeding items like breast pumps and pads, bottles, teats, sippers, feeders, teethers, pacifiers, bibs, sterilizers, etc.
Travel accessories like prams, strollers, carriers, carrycots, walkers and car seats.
Personal care items including diapers, wipes, nappies, potty seats and potty training chairs.
Sleep time accessories including cribs, cots, cradles, bouncers, blankets, quilts, wraps, mosquito nets and bed protector mats.
Apparel, footwear, toy and maternity products.
Should I buy Mee Mee products for my baby?
Mee Mee is undeniably one of the best baby care top brands. All products of the brand are scientifically flourished after which they undergo strict examinations and tests to check their durability and quality. Even the paints used on the products are non-toxic and lead-free. Furthermore, the edges of all accessories are soft and spherical to avoid any possible harm to the child. International standard certifications prove the exceptional quality of this baby care brand.
4. Sebamed
Founded in the year 1957, Sebamed is a German expert brand manufacturing medicinal skin care products for babies and adults. Accurate pH level is the synonym of healthy skin, and Sebamed is clinically proven safe and ideal for a baby's delicate skin. With the science of healthy skin, Sebamed maintains the pH value of 5.5 leaving it soft and supple. The exceptional quality of the Sebamed range of baby products is available in over 85 countries across the globe.
Certifications
All Sebamed products are certified with the European Center for Allergy Research Foundation (ECARF) seal.
List of Sebamed Baby Care range in India
Cleaning bar
Baby wash extra soft
Bubble bath
Lotion
Kids shampoo
Lip balm
Sun lotion SPF 50+
Baby body milk
Baby cream extra soft
Protective facial cream
Rash cream
Powder
Soothing massage oil
Is Sebamed good for baby skin?
Sebamed products are best for mom's and baby's skin for various reasons. Only Sebamed provides a pH value of 5.5 to the skin without disturbing its natural level. It is clinically tested on sensitive skin and keeps harmful microorganisms away from the skin; thus keeping it infection-free. All Sebamed products are 100% safe and free from harmful chemicals.
5. Mother Sparsh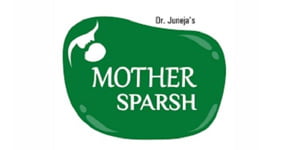 If you are looking for the best ayurvedic baby products in India, then Mother Sparsh is the brand to buy. It contains the power of plants and luxurious ayurvedic herbs to provide the nurture of nature to the new being in the most unadulterated form. Botanical ingredients extracted from plants and essential oils are formulated using authentic ayurvedic formulation by the professional R & D team, resulting in ultimate outcome of Mother Sparsh baby products. Its chemical-free range of skin and health care baby products is loved by many new moms in India.
List of Mother Sparsh baby items available in India:
Wipes
Soap
Laundry detergent
Shampoo
Baby wash
Lotion
Tummy Roll-on
Anti insect fabric roll-on
Gripe water
Massage oil
Diaper rash cream
Face cream
Sunscreen lotion
Liquid cleaner
After- bite turmeric balm
Insect repellent
Dusting powder
Are Mother Sparsh baby products good?
Mother Sparsh range of baby products is made of natural ingredients consisting of plant-based derivatives, bio enzymes, therapeutic grade essential oils, certified organic ingredients, and other biodegradable and eco-friendly items using authentic ayurvedic formulation. They do not contain any synthetic element and are free from parabens, SLS/ SLES, sulfates, phthalates, artificial fragrances and dyes.
 
6. Pigeon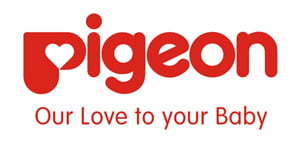 Pigeon is another top rated baby products brand in India. It was founded in Japan in 1957 and unfurled its wings in more than 40 countries throughout these years. A popular range of Pigeon bottles and nipples is a result of 50+ years of deep research in sucking science. As a one-stop shop of innovative products for mothers and babies, this is the brand you can fully rely upon. The company's efforts are recognized from time to time, resulting in numerous feathers in its cap, namely:
Mother and Baby Golden Award 2016 for Baby Toiletries Category.
Mother and Baby Silver Award 2016 for Breastpump category.
CBME (Children Baby Maternity Expo) India 2014 Special Recognition Award.
Mother and Baby Silver Award 2012 for Best Baby toiletries.
Power Brand 2012
India's Best Company of the Year Awards 2018
Pigeon Baby Care Range available in India
Bottles and Nipples
Bottles warmer and steam sterilizer
Soap
Shampoo
Baby wash
Lotion
Diaper lines and diapers
Wipes
Toothpaste and toothbrush
Cups
Pacifiers and tethers
Oil
Powder
Is Pigeon a good brand for baby?
Pigeon is one of the most popular baby products' brands in India. Extensive research and innovative technique guarantee a safe and comfortable outcome for your little ones. Its natural skincare range offers the goodness of natural plant extracts of Chamomile, Rosehip and Olive. The products maintain the pH balance of a child's delicate skin and are hypoallergenic in nature.
7. Himalaya Baby Care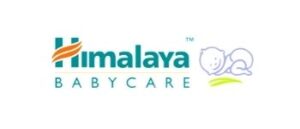 Himalaya baby products are a baby care range of 'The Himalaya Drug Company', an Indian multinational pharmaceutical company. It is a 100% safe and natural range of baby products that are trusted by people across the world. It is another best baby products brand in India using natural ayurvedic ingredients that are appropriate for a baby's soft and tender skin.
Certifications
Good Manufacturing Practices (GMP) certificate issued by the Licensing Authority, Directorate of Indian Systems of Medicine, Bengaluru.
Good Laboratory Practice (GLP) certificate issued by the National Good Laboratory Practice Compliance Monitoring Authority, Department of Science and Technology, Government of India.
ISO- 9001:2008 certified.
Himalaya baby care items
Soap
Shampoo
Powder
Lotion
Cream
Massage oil
Prickly heat baby powder
Hair oil
Diapers and pants
Wipes
Diaper rash cream
Baby wash
Are Himalaya baby products good for babies?
Himalaya baby products are 100% safe and gentle on little one's skin. It is a tried and trusted brand since ages. The only drawback is that it is not 100% chemical-free. Some products may contain parabens and synthetic preservatives.
8. Chicco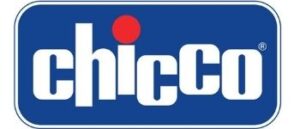 It is an Italian brand founded in the year 1958 and operating its business in 120+ countries across the sphere. Chicco offers a wide array of baby care items to cater parenting needs of the new generation The company has a dedicated research and development department to understand and cater to the essential and ever-demanding social, emotional, psychological and physical requirements of infants and toddlers. Chicco car seats are the most popular and best car seats in India. Strollers are lightweight, durable and trustworthy whereas skincare products promise extra care while cleaning a baby's delicate skin and hair.
Chicco baby care products are available in the Indian market
Chicco is a one-stop brand for all parenting and baby needs. An extensive collection at Chicco stores will help you collect all the stuff you need or you may need for your little sweethearts under a single roof.
Soothers
Cups and cutlery
Bibs
High chairs and booster seats
Diaper rash cream
Talcum powder
Toilet training seat
Nappy cream
Diapers
Wipes
Liquid talc
Laundry detergent and softener
Shampoo
Body wash
Soap
Lotion
Massage oil
Toothpaste and toothbrush
Teether
Gum gel and finger toothbrush
Electric toothbrush
Hairbrush and comb
Nail scissors
Cotton buds with eardrum protection
Anti-mosquito gel, spray and ultrasound plug
Mosquito net
Post-bite roll-on
Humidifier
Boppy pillow
Feeding bottles and teats
Bottle warmers and sterilizers
Toys and games
Cribs, cots, bouncers, swaddle, etc
Carrier, strollers and accessories
Car seats
Are Chicco baby products safe?
Chicco is a multinational brand for baby care products, tested by parents in more than 120 countries. The products are hypoallergic and free from parabens, alcohol and other harmful chemicals. Chicco strollers and car seats hold a good repute across the planet. If you are looking for a world-class baby care products range in India, Chicco is the premier baby product brand.
9. Mothercare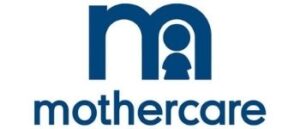 Reliance Brands Limited, a fashion retail entity owned by Reliance Industries Limited, holds the rights to operate UK-based company 'Mothercare' for the Indian market. It is another best multinational baby products brand offering a wide array of products for infants, toddlers, kids and mothers. Parents looking for a budget-friendly baby care range in India can trust this brand blindfolded. The brand offers almost every item required for little munchkins- from feather-soft clothing to durable furniture.
Mothercare baby products in India
Baby gears including prams, strollers, tricycles, walkers, rockers, bouncers, car seats, chairs etc.
Clothing, footwear and accessories for all age groups.
Furniture and bedding including wraps, blankets, quilts, cots, cribs, beds, storage cabinets, etc.
Complete range of baby skincare, haircare, feeding and nursing essentials, towels, health care essentials, wrappers, bath accessories, baby grooming, safety essentials, diapers and toilet training.
Are Mothercare products worth buying?
Mothercare is one of the top brands for baby care items in India. The skincare and haircare range is hypoallergenic, parabens- free and dermatologically tested. Furniture and baby gears are of superior quality and worth buying. Parents who use this brand highly recommend it over any other brand. Low price for high-quality products is the competitive advantage of this brand.
10. Baby Dove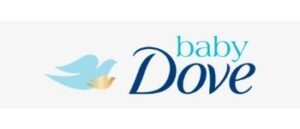 Dove is a world-famous personal care brand founded in 1957 and owned by Unilever. Dove toiletries are sold in over 150 countries through their manufacturing units in 27 countries including India. Baby Dove is a new 'offspring' of the Dove toiletries range wherein it commits to provide the best skincare experience for your precious one. Individuals on the Earth are already aware of the gentleness that the Dove brand holds; Baby Dove provides extra mildness and nourishment to the tender skin of your sweetie pie. Its 'Hugs and Kisses' signature fragrance, specially developed for a baby's delicate skin, soothes the mind with soft fragrance notes.
Baby Dove Products list:
Hair to Toe body wash
Soap bar
Shampoo
Wipes
Nappy cream
Diaper rash cream
Lotion and cream
Hypoallergenic wash, lotion and wipes
Nighttime wash and lotion
Is Baby Dove safe for newborns and babies?
Baby Dove range is free from the allergen, paraben, lanolin, topical antibiotic, common preservatives, dye, oil, gluten, nickel, soy and MCI/MI. It does not contain any harmful hormone-changing chemicals and ingredients which may affect teenagers. Dove Sensitive Moisture range is 100% safe for your child's first bath as it doesn't even contain any fragrance (hypoallergenic). Rich moisture, calming moisture and fragrance-free moisture range allows you to pick the product in synchronization with your baby's needs.
Other Top Recommended Baby Care Brands In India
Terre Baby : It is a premium quality Indian brand that offers plant-based, natural, organic, high-quality, chemical-free baby care products based on Ayurveda.
The Moms Co. : It is a safe, natural, toxin-free and effective baby products brand in India to cater to the needs of pregnant ladies, mothers, infants, toddlers and kids.
Pampers : Pampers is the most popular multinational brand which provides the best disposable diapers for children of different age groups- be infants, toddlers, or grown-up children.
Baby Biotique : It is a low-cost advanced Ayurveda baby care range. Kids fall in love with its Mickey and Disney kids range offering bubble bath, sunscreen, shampoo, soap, body wash, etc.
BeyBee : A new brand offering economical and outstanding products along with unique limited edition and seasonal stocks.
Last but not least, we wish you a lifetime of love with your baby. We know you will surely be a wonderful mom. Keep on enjoying these special moments with your special one. Let us know if you are still in perplexity while choosing any product for your sweetheart. Happy motherhood!