Willing to start a low-budget business in India? Franchise business models are most preferred employment opportunities in the world as they carry a brand name and a huge probability of high profitability. A franchise business operates on a very simple model wherein a person (franchisee) buys the rights from a brand holder (franchisor), for an agreed period of time, to operate business and sell his brand's products and services under the franchisor's name using his trademarks, processes, and other secrets and skills of the business. The arrangement is made in return for a fee from the franchisee to the franchisor, which could be in the form of advance payment or an ongoing pre-agreed percentage of the revenue earned or both.
Do you ever wonder that why every slice of pizza tastes same at different outlets across the globe?
Why should you Start a Franchise Business?
Here are some reasons explaining that the benefits of buying a franchise are:
You don't have to do extra efforts to popularize your brand name. A franchise business already holds a well-established brand name, thus making the business start-up easier.
There is a minimum risk of losses as you are investing in a business that is tried out beforehand and has a proven probability of growth and profits. You need not wait for much to see your business growing.
You get the advantage of learning business specifics and marketing strategies through the hands-on training provided by an already tested enterprise.
You get the benefits of learning the latest technology and methodology of a renowned establishment.
Franchisor provides his maximum support and guidance to deal with every possible hindrance while starting a new business venture.
Another finest advantage of starting a franchise business is that it is a suitable venture for non-experienced young blooming entrepreneurs unless the franchisor specifically demands for it.
Chances of survival of a franchise business are considerably more as compared to that of a new venture started from scratch.
How to Setup a Franchise Business?
If your venture is commencing from its genesis, then here's the step-by-step guide for starting franchise business in the world.
Decide the type and brand – The first step involves the finalization of the sort of franchise business you want to run- whether you want to start a food chain franchise or health and beauty care franchise. Next, determine the brand name – Pizza Hut or Domino's; Café' Coffee Day or Barista; Sketchers or Bata; Puma or Nike.
Scrutinize and apply – Next, you need to scrutinize and analyze the expected cost and revenue of the venture. Check their requirements and apply if the franchisor is interested in selling the rights at the proposed location to start the new outlet.
Buy the rights – If the terms of the agreement are up to par, pay the initial fees to get access to their business techniques, marketing techniques and trademarked items, like logo, name and slogan.
Make investment – This is the step where main capital investment required for starting franchise business ingress. Apart from land and basic franchise cost, you need to purchase the machinery and equipments required, staff, technicians, raw material, stock, etc.
Advertisement – A business cannot survive during its initial years without using good advertising and publicity tactics. Requesting for customer feedback is another marketing manoeuvre as it offers you room to overcome your snags.
Which is the Cheapest Franchise to buy in India?
Starting a new franchise business often gives a misconceptualization of huge investment. But there are many franchise business names in India which demand investment as low as Rs 5 lakh or Rs 10 lakh. Here is a list of some low-cost franchise opportunities with higher returns. This franchise business idea list under Rs. 12 lakh helps you to become a successful entrepreneur with low investment; assuming that you already own a piece of land at a suitable location.
List of Top 10 Franchise Businesses under Rs. 12 Lakh Investment
1. Baskin Robbins Franchise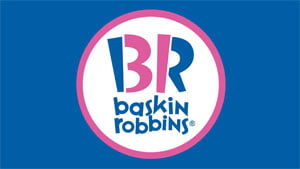 Baskin Robbins is one of the largest international ice-cream brand. Mouth-watering flavors of this leading ice-cream brand are tempting enough to satisfy everyone's taste buds in every season. The company provides their support through their knowledge and experience to cross every obstacle throughout the journey of establishing a successful business. You can start a Baskin Robbins Kiosk franchise which costs Rs. 11 lakh approx. If you can spend a little higher than Rs. 12 lakhs, then you can open Baskin Robbins parlor franchise as well (total investment Rs. 12,26,000). Kiosk (interior) provides a gross margin of 50% whereas parlor provides a gross margin of 46-48%. Kiosk area requirements and approximate cost figure for this Baskin Robbins ice-cream franchise in India are as below.
Baskin Robbins Franchise Investment and Requirements:
Area required – Minimum 150 square feet
Frontage – Minimum 10 feet
Franchisee fee cost – Rs. 5 lakh
Total investment- Rs. 11,28,000
Civil interior – Rs. 2,20,000
Branding – Rs. 84,000
Equipments – Rs. 2,74,000
Local purchase items – Rs. 20,000
POS fees/ software fees – Rs. 30,000
Franchise fee price includes store opening, marketing, project consultancy and training fees. Please note that service tax (as applicable) and security deposit (refundable) of Rs. 50,000 will be charged extra.
Baskin Robbins Contact Details For Franchise Enquiry:
In case of any query, contact Business Development Manager at 022-42313131 or drop an email at careline@gravissgroup.com. You can get in touch with these contact persons of your zone for franchise enquiries :
Pradeep Kapahi (North): 9650777882, pradeep.kapahi@gravissgroup.com
Chitra Agarwal (East): 9874066822, chitra.agarwal@gravissgroup.com
Rajesh Mahadas (West): 9930251068, rajesh.mahadas@gravissgroup.com
Manoj Pathak (South): 8861884481, manoj.pathak@gravissgroup.com
2. Mother Dairy and Safal Franchise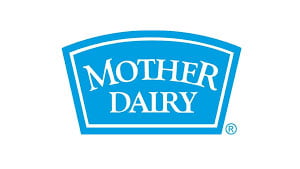 Mother Dairy is the second most popular dairy brand in India (after Amul). Safal, the fruits and vegetables retailing chain of Mother Dairy, is one of the best low-budget franchise businesses in Delhi and NCR. You can either start Mother Dairy ice cream franchise business or Mother Dairy milk booth franchise. Other details to set up Mother Dairy franchise outlet are as below.
Mother Dairy Franchise Investment and Requirements:
Area required – Minimum 500 square feet (approx) at ground floor level.
Franchise fee price – Rs. 50,000
Total investment – Rs. 5-10 lakhs depending on the location.
Royalty fee – None
Payback period – 2 years
Is Mother Dairy Franchise Profitable?
Mother Dairy is undoubtedly one of the most profitable low-cost franchise chain in India. The expected return on investment (ROI) is around 30% in the first year and a profit of approximately Rs. 45,000 per month, depending upon the location and marketing support.
Mother Dairy franchise Contact number – 011-27902222, 9999530506, 9999530280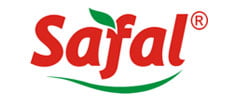 Starting a Safal outlet franchise is also a good idea. You just need to invest Rs. 2 lakhs out of which Rs.1 lakh is in lieu of refundable security deposit. The company provides all the basic types of equipments like deep freezer, electronic scale, display racks, mini cooler, crates and promotional items. You just have to pay rent (if any), utility bills, and maintenance costs.
To apply for Safal franchise, submit an application form to Army Welfare Placement Organization (AWPO) at:
Safal franchise Contact number – 09717003700, 011- 25671552
Safal franchise Email address – jobs@awpo.org, apajobs01@yahoo.co.in
3. Kathi Junction Franchise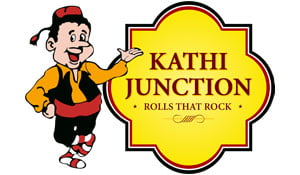 Kathi Junction is one of the favorite food point for the esurient crowd. It offers more than 25 varieties of Kathi rolls, Kabab's, Shawarma, beverages and grilled chicken. Low-cost is not the only merit of Kathi Junction franchise business; the franchisor also offers various supports like ongoing operational support, marketing, promotion, central purchasing and distribution, regular mystery shoppers audit, training & growth practices for chefs at regular intervals, arrangement of cooking staff and other instructions related to purchase, sale, customer satisfaction, and day-to-day business activities.
Kathi Junction Franchise Investment and Requirements:
Kathi Junction offers three business models – Food Court Express (Model A), Dining Restaurant (Model B) and Model C. Model A and Model B are suitable for entrepreneurs looking for low-budget franchise business under Rs 10 lakh.
Total franchise cost – Rs 6-7 lakhs for Model A, Rs 8-10 lakhs for Model B.
Area required for kitchen and counter – 100 square feet
Area required for stores – 100 square feet
Royalty – 4%
Model B requires an additional area of 100-400 square feet for dining purposes. Another difference between both models is that Kathi Junction Food Court Express franchise outlet has 25 plus varieties of Kathi roll, Kabab's, Shawarma and beverages in its menu whereas Kathi Junction dining restaurant franchise business can serve grilled chicken as well to its customers.
To apply online for Kathi Junction franchise, fill the form available at kathijunction.com/contact-us/. You can also drop an email at franchise@kathijunction.com.
Kathi Junction franchise Contact number – 8881370370.
4. The Tree House Preschool Franchise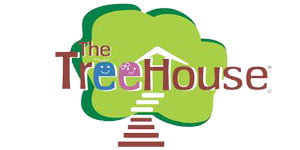 The Tree House playgroup and nursery school franchise is best educational franchise business in low-budget. Managed by Tree House Education and Accessories Ltd., this Preschool has won multiple prestigious awards.
Check out the eligibility criteria for the one of the best preschool franchise in India.
The Tree House Franchise Investment and Requirements:
Minimum space required – Approximately 1000 square feet at ground floor level.
Total investment – Rs 5- 10 lakh depending on the location.
Break-even period – 2 years approx.
Estimated return on investment – 50%
Apart from other formalities, the management insists the franchisee to obtain a No Objection Certificate (NOC) if the proposed location is in a residential area, and a commercialization certificate from the local municipality office. Latest technology equipments and materials are provided by the management in addition to the dedicated franchise service team. Another strong point of the Tree House franchise is that it can be operated in a self-operated mode.
You can apply online for Tree House preschool franchise at www.treehouseplaygroup.net/apply-online/
5. Blue Dart Courier Franchise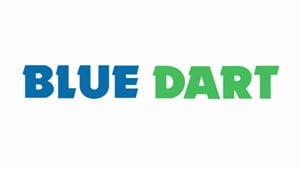 Blue Dart is a premier name in the logistics sector of the country. Opening a Blue Dart franchise business is a profitable idea as it serves more than 35,000 locations in India and over 220 countries in the world. Thus, it doesn't need any special promotion. The company is merged with DHL Company and hence you can accept bookings for both national and international consignments.
You can get Blue Dart courier dealership at the city level, state level, and rural level. Blue Dart courier agency at the city level has the following requirements.
Blue Dart Courier Franchise Investment and Requirements:
Total investment cost – Rs 2 lakh to 5 lakh depending upon the location
Security deposit – Rs 1.5 lakh refundable after a certain period of performance.
Area required – 250 square feet to 300 square feet
Return – Commission and incentives on every count of successful delivery.
You also need to submit certain documents like identity card, property documents, a cancelled cheque and a Xerox copy of the passbook. You can apply for Blue Dart franchise using these details:
Blue Dart franchise Contact number – 022- 283964444, 1860 233 1234, 022-2811184
Blue Dart franchise Email address – customerservice@bluedart.com
6. DavaIndia Franchise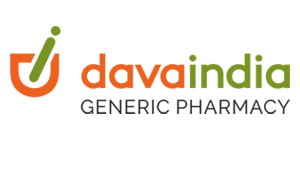 DavaIndia works on the same model as Jan Aushadhi Kendra. It is a rapidly expanding Generic Pharmacy chain in India. Zota Healthcare, the drug development, manufacturing & marketing company, is multiplying its Dava India stores to reformulate nation's healthcare sector and create affordable medical market for all. To start DavaIndia generic pharmacy franchise outlet in your city, you should match with following criteria.
DavaIndia Franchise Investment and Requirements:
Minimum area required – 120-200 square feet in a residential or commercial area getting enough footfalls.
Experience required – Minimum 2 years of experience as a pharmacist.
License required – Valid drug license to run a pharma outlet
Franchise fees – Rs. 1.5 lakh
Total investment – Rs. 8 lakh (including one-time franchise cost)
Return/Profit Margin – Approximately 25% margin on MRP of each drug. Additional discount of 10% for a period of 18 months (maximum discount Rs. 10,000)
You can apply online for Dava India franchise to start your pharma business at www.davaindia.com/Home/FranchiseEnquiry
DavaIndia Franchise Contact number – 8471009009
DavaIndia Franchise Email address – care@davaindia.com
The franchise process to open Dava India Generic Pharmacy store involves registration at link provided above. The company evaluates the proposed location of the store. If satisfied, the franchisor asks for the legal documents from the franchisee and both parties enter into an agreement. Finally, the store is executed according to the rules and you are all set to start a new business with up to 90% savings.
7. Make My Trip Franchise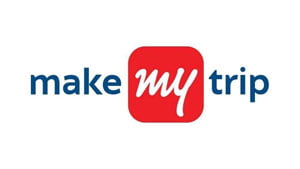 Make My Trip is a well-known low-cost travel franchise business in India. MMT is an online company but it aspires to expand its wings by opening retail stores to procure the ever-increasing demands and desires of nomads. Thus the franchisee will be responsible to discuss, influence, satisfy and assist the customers to book their travel tickets at makemytrip.com. Basic requirements to open an MMT franchise shop are as below.
Make My Trip (MMT) Franchise Investment and Requirements:
Minimum area required – 400 to 600 square feet for cities and 250 to 400 square feet for small towns.
Franchise fees – Rs.10 lakh, Rs.7.5 lakh, Rs.5 lakh and Rs.3 lakh for Tier 1, Tier 2, Tier 3 cities and small towns respectively.
Estimated fitment cost – Rs. 4 lakh, Rs.3 lakh, Rs. 1.5 lakh and Rs. 1 lakh for Tier 1, Tier 2, Tier 3 cities and small towns respectively.
Agreement period – 3 years
Payback period – 1 to 2 years
Return – Fixed percentage-based commission
Estimated ROI – 7% approx
You can apply online for Make My Trip franchise business at http://makemytripfranchise.typeform.com/to/KOcQoX
The proposed outlet should preferably be located on a high street-facing main road and have a provision to place a glow sign board which can easily be noticed from the main road. Power backup is also mandatory.
8. Apollo Diagnostics Franchise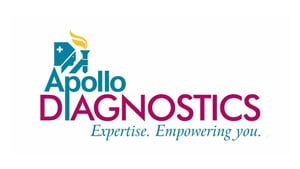 You can easily start Apollo Diagnostic collection centre in a pocket-friendly budget. Being a branch of the Apollo Hospital, Apollo Diagnostic holds a brand name in the healthcare sector. Low running cost and rapid growth make it the most favorable low price franchise business in India. You should be able to meet the following requirements to start Apollo Diagnostic centre.
Apollo Diagnostics Franchise Investment and Requirements:
Minimum area required – 180 to 250 square feet land in a residential area at ground floor neighboring middle class or upper middle-class families.
Experience – A doctor, pharmaceutical or healthcare professional.
Brand fees – Rs. 1 lakh
Total investment – Rs. 3 lakh- Rs. 5 lakh
Term of agreement – 5 years
Payback period – 1 year
To apply online franchise Apollo Diagnostic Patient Care Centre (PCC), fill the online form available at https://www.apollodiagnostics.in/for-business-partners/franchise-pcc-single-cluster
9. Sharekhan Franchise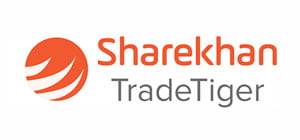 Sharekhan is a renowned retail stockbroker in the nation. With the largest customer base in India, Sharekhan trading holds the crown of being a pioneer in the sector of online retail broking of the country. Share Khan Franchise models include various business models like Power Broker, Independent Finance Advisor (IFA) and Remisier. Basic requirements for Sharekhan franchise are as below.
Sharekhan Trade Tiger Franchise Investment and Requirements:
Minimum area required – 200 square feet
Total investment – Rs. 70,000 to Rs. 2 lakh
Refundable security deposit – Rs. 50,000 approximately
Revenue – 30% to 70% commission. The percentage of commission may go beyond 70% for Power Brokers.
The biggest advantage of becoming a Sharekhan franchise owner is that you own a name that needs no introduction. In-depth research, complete knowledge, use of latest technology, automated advanced risk monitoring systems, complete marketing support, transparency with customers and high brokerage rates make it a cheap and best franchise business in India.
To apply online for Sharekhan franchise, submit your details at https://www.sharekhan.com/businesspartner/Franchise
You can also connect with their business partner team at:
Sharekhan franchise Contact number – 022 49420527
Sharekhan franchise Email address – businesspartner@sharekhan.com
10. Jio DTH and Jio Mart Franchise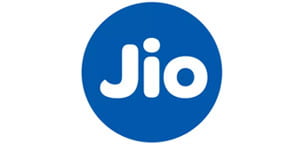 Reliance – A name synonym to success, prosperity and development. Reliance Jio DTH distributorship and Jio Mart Franchise are the most profitable low-budget franchisees in India beyond the shadow of a doubt. Long-headed men envisage the high success of Jio franchise business and grab their hands to own Reliance Jio dealership. Basic requirements to apply for Jio DTH franchise are as below.
Jio DTH Franchise Investment and Requirements:
Minimum carpet area – 250 square feet
Registration fees – Rs. 50,000
Total investment – Rs. 3 lakh to Rs. 5 lakh approx.
The company offers two types of Jio DTH dealerships- one, which provides all services related to activation and recharge; second, which sells Jio hardware products and related aids. You can apply online for Jio DTH franchise business at http://jiodthdistributor.com/apply-online.php or connect them at:
Jio DTH franchise Contact number – Phone- 8902768093
Jio DTH franchise Email address – info@jiodthdistributor.com
To apply online for Jio Mart Franchise, submit the form available at https://jiodealership.com/apply.php
Jio Mart franchise Email address – support@jiodealership.com
The list of low-budget franchise business ideas doesn't end here. A huge number of options are available to start a franchise business with Rs. 10,000 as well. Here are few more options to start a new business in India with Rs. 10 lakh or even lesser.
Bachpan Playschool – Rs. 10-12 lakh
Amazon Delivery Franchise – Rs. 2 lakh approx.
Sasta Sundar (digital pharmacy) – Rs. 50,000- Rs. 2 lakh
Medlife Pharmacy – Rs. 1-3 lakh
Net Meds Pharmacy – Rs. 10 lakh
Apollo Pharmacy – Rs. 5-10 lakh
EKart Logistics- Rs. 50,000- Rs. 1 lakh
Delhivery – Rs. 50,000- Rs. 2 lakh
Thyrocare – Rs. 10-11 lakh
Kwality Walls – Rs. 2 lakh- Rs. 3.5 lakh
ifruit- Rs. 4.25 lakh- Rs. 7.25 lakh
Bisleri – Rs. 5- 10 lakh
1 Mg – Rs. 10,000
Sri Sri Tattva (Unit Franchise) – Rs. 8-12 lakh
Franchise Business Ideas under Rs. 20 lakh
If you can increase your budget up to Rs 20 lakh, then you have a plethora of choices. Some possibilities are:
Archies gallery – Rs. 15-18 lakh
Javed Habib Hair & Beauty Salon – Rs. 15-16 lakh
Giani ice cream – Rs. 12-14 lakh
Butter Singh – Rs. 10-20 lakh
Grill Inn – Rs. 10-20 lakh
Apollo Pharmacy (Mega Store) – Rs. 15-20 lakh
Euro Kids Pre School – Rs. 15-20 lakh
Kidzee Play School – Rs. 12-15 lakh
Ribbons and Balloon – Rs. 10-20 lakh
Burger Singh (Kiosk) – Rs 13- 20 lakh
JK Tyres – Rs 20 lakh
DPS Junior Franchise – Rs. 12-20 lakh
Naturals ice cream parlour – Rs. 12- 20 lakh
Despite I have provided all the basic details of starting low-cost franchise business in your city including start-up cost, basic requirements, total investment, estimated profit, infrastructure required and franchise cost; feel free to drop a comment below to get a solution of your doubt or query.