You should make no compromises when it comes to building a very strong brand presence online, regardless of whether you are a small business or a business that is just starting up. That's because the customers these days learn about businesses on the internet more than anywhere else.
Proper marketing is extremely important for small business owners on the lookout for creating brand awareness and tracking returns on investment. Marketing is not just a must-have for the promotion of products and services, it's also necessary for optimizing online assets critical for the business's overall success.
Small business owners with little to no experience in digital marketing might consider it the same as a foreign language. But there's nothing to worry about. In this post, you'll get to explore 7 actionable small business marketing tips and ideas that will put you on the map this 2023.
Let's start!
1. Know Your Target Audience
You cannot assume that almost any individual can be your buyer. No, this is not possible. You are not a large company that has the scope of appealing to a wide market base. As a small business, you need to grab riches from the niches.
Your niche is where your products and services work the most. To develop a niche and appeal to the buyers within that niche, you need to understand their problems, pains, priorities, and triggers.
Start by considering the existing customers of your business and the ones who would like to buy from you. Next, come up with the right buyer persona for starting the procedure of getting right into the heads of the ideal clients.
2. Employ the Free and Easily Accessible Strategies
Since you are a small business, you might not have a huge budget for building a strong and effective marketing plan. Remember, there's no harm in shunning the pricey practices of larger brands like paid social media marketing campaigns, influencer marketing, billboards, and TV commercials.
And frankly, they are just out of the question for your small business. However, this does not mean that marketing is not for your small business. You need to be a bit more innovative in this situation.
The free sources that you can use for marketing your small business include Google My Business, Quick Links, social media, video content, giveaways, and local advertisements.
3. Harness the Power of Social Media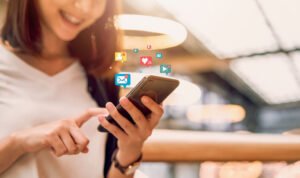 Paid social media advertisements might not be in your small business budget. But you definitely have the option of taking advantage of social media platforms such as Facebook and Instagram.
But before posting content on social media channels, figure out the platforms where you will surely find your target audience. For example, if you are serving goods and services for teenagers, Facebook would not be the right platform for you to market your business.
Instead, you'd be better off trying TikTok, where most Gen Zers spend their time.
Believe it or not, this will help you in attracting good traffic, conversions, and even sales without paying influencers and buying advertisements.
4. Emphasize Value Proposition
Your buyer will not be compelled to use your services if they do not find you different from your competitor. Keep this in mind and work on your value proposition. It is the value proposition of your businesses that will differentiate you from your competition.
Ponder on what you do better than others serving the same industry. Once you are able to figure this out, convey the same to your buyer in the most compelling manner.
5. Try Video Advertisements
Use a video ad maker for creating a video advertisement that gets you right in the drawing-room of your target audience. Get straight out there and convey to the audiences exactly who you are and how your products and services are different from those of your competitors.
Video ads are one of the best ways of putting across a brand's intended message. Of course, it is not a one-size-fits-all solution, but if it works for you, it will bring you good revenues. It is just that you must understand the mindset of your audience and create videos that appeal to them.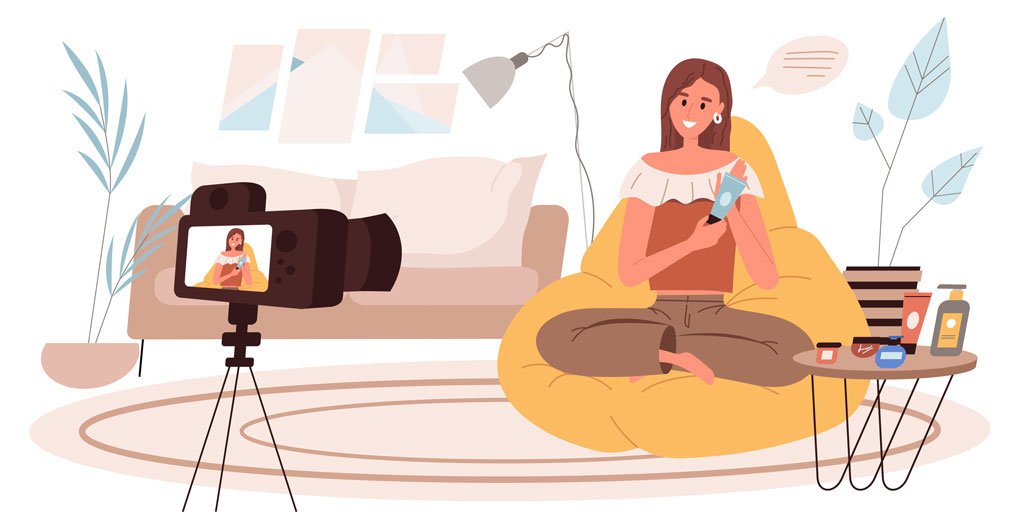 More than anything else, you must have your focus on repetitive and consistent branding. This is a world of constant connectivity where it has become important for businesses to ensure they are heard and seen properly.
Remember, the most common reason why people do not buy from you is that they do not know about your business.
6. Get Organized
Come up with a fully organized marketing plan for your small business. This is important because you cannot afford to make last-minute changes in your marketing strategy. As a small business, you will not have the budget to do so.
So, make one perfect marketing plan. Start by brainstorming ideas and creating themes accordingly. Starting small is the key here. Create a list of the different things or features of your business that you want the target customers to know about.
Whatever you do should make the perfect first impression. Keep that in mind.
7. Have Singular Objectives and Remain Focused on Them
Now, this is really very important if you want instant success in the market. Running after too many goals will not bring you anything. Instead, you must have just one objective and remain focused on achieving it.
Of course, you will find gazillions of tracks to explore in the marketing world. This can be quite tempting too. But remain focused on where you can make the biggest impact. Try and understand the largest blind spot serving as a hindrance in your path to success and growth.
Setting performance goals in one key area will help you remain focused and use available resources on the techniques and activities that will help you achieve that objective.
Conclusion
While doing everything you can to market your small business, you must not forget to keep a close watch on the competitors. This does not necessarily mean that you copy what they are doing. Just size up the approaches they are taking to engage customers and structure your own marketing strategies to in turn outperform what they are doing by doing what you do best.