We all believe that in our life, we have certain traits that are required to be developed by each and every individual working in any field.
I have read many books in this context and one very interesting information came to me is that biography of a salesman reveals certain facts of life which inspires many persons to learn from the life of a salesman.
I have tried to shortlist certain significant learnings for the benefit of all of us in building a career in our life.
1. OPPORTUNITY WILL SURELY COME TO YOUR WAY. PLEASE DO NOT DESPERATE.
A salesman is traveling all the time and call prospects for materialising business deals. It is never expected that every visit will yield fruitful results. Nobody can be sure of definite results in sales and the irony is that his wages are more or less related to his performance /results.
This is the only field where uncertainty is at the highest level and everyday frustration remains uncontrolled.
But despite this fact, a salesman never desperate and is always hopeful for the next call.
Therefore, it is advisable that opportunities are scattered around us but we have to keep our eyes and ears open to listen and identify them. But those who are gripped by frustration and lost patience will be out of the game of winning life's challenges.
2. ACHIEVEMENTS IN THE LIFE MAY BE SLOW BUT EXCITEMENT TO PERFORM SHOULD NOT BE LOW.
In the life of a salesman, consistency of achievement is not assured. He is meeting persons, making calls, discussing business deals but is not sure about results. In spite of this negativity, he is always agile and hopeful. His excitement to perform fills the environment full of energy and creates a base of positive response.
3. YOUR NAME IS THE MOST BEAUTIFUL WORD IN THE DICTIONARY. SEARCH YOUR STRENGTH INTO IT.
A successful salesman is always remembered by his name even after his retirement. Therefore it is advisable to create your own standards of success through your performance so that your name becomes a synonym of success.
Nobody can remember you just because of the good name of yours but your name becomes beautiful because of your excellent work.
4. CHALLENGES WHICH COME OUR WAY MUST BE TAKEN UP POSITIVELY OTHERWISE OPPORTUNITY TO MEET THE CHALLENGES WILL BE LOST ALONG WITH OPPORTUNITY TO WIN.
No doubt, life is full of challenges and those who accept it with a positive attitude find ways and means to meet it. Those who lose hearts will never strive hard to find solutions to the problems. Battles can't be won without fighting.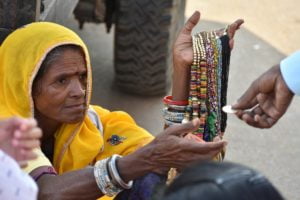 5. HAPPENINGS WHICH TOUCH OUR HEARTS BECOME PART OF OUR MEMORY FOREVER. PLEASE LEARN FROM THEM.
Whatever is happening with us is teaching something in all situations, good or bad. Now, it is our will how much we learn.
6. MEMORABLE EVENTS ARE PART OF OUR PRIDE AND WE MUST ALWAYS TRY TO SHARE WITH OTHERS.
In our life, we have achieved something special which are always inspiring us to do much better all the time to come. If we share those moments with others, that infuses energy into us and also influence others to do well.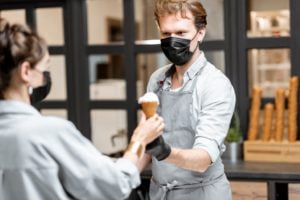 7. DRIVING FORCES MAKE YOU FULFILL YOUR DREAMS PROVIDED YOUR DREAMS ARE YOUR GOALS OF LIFE.
Inspirational forces always keep us motivated to go ahead without care of speed breakers and hurdles. When we dream high, we fly high, provided we are focused on the goal of life. Therefore our dreams come true when our dreams are in commensurate with our goals and our goals are well-targeted.
I hope these lessons will help us to understand the importance of our attitude towards the goal of life with the understanding of others' viewpoints who have experienced life very well.
Thanks.