I have seen many people saying that I want to do business but I do not know how to start. There is no school or platform which can teach us the practicality of starting a business and running it successfully.
Today the unemployment problem in our country is becoming a big threat for our youth to earn their livelihood. Most of the youth want to get a job, preferably in the public sector but we all know that opportunities are very limited. People are advised to enter into a business where the scope of earning bread and butter is much high. But due to a lack of business sense, people tend to believe that doing business is not their cup of tea and ignore opportunities of doing business.
For the purpose of detailed discussions on the subject, I have selected some crucial points for your consideration and help to understand such an important matter easily.
1. BELIEVE IN YOURSELF THAT YOU CAN DO.
First of all, before starting a business or any enterprise, you have to keep confidence that you can do the task well because that is very important to start anything in life.
2. COME OUT WITH YOUR WILL TO TAKE INITIATIVES.
In business, you need to take initiatives of your own because it is your baby who has just taken birth. You have to keep developing the habit of taking the initiative on every matter which will ensure success.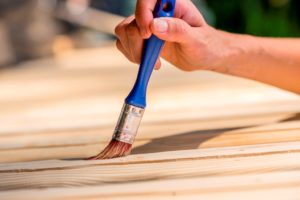 3. SELECT BUSINESS MODEL WHERE YOU ARE COMFORTABLE.
There are many business models available from manufacturing to retailing. Now it becomes necessary for you to decide which one suits you best. For that, you have to analyse your strengths which can be used selectively in the model you want to choose, and also you remain comfortable.
4. NEVER START BUSINESS WITH FEAR OF FAILURE.
Never feel double-minded or doubtful when discussing any business plan. It is advisable to defer the plan till you are sure about it.
Fear of failure always drags behind your aspirations and enthusiasm. Try to overcome it by developing confidence.
5. IDENTIFY YOUR SKILLS TO DEPLOY.
We all know our traits and skills which are required to be developed and used. I am sure that one day your skill will become your strength and it is just possible that your strength will lead to success.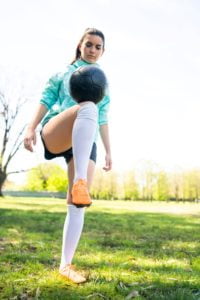 6. ENERGISE YOUR ALL MENTAL AND PHYSICAL FACULTIES.
Nobody can afford to sleep over the energies one is holding. Successful plans are the results of using your intelligence and hard work. It is believed that there is no substitute for hard work and hard work is the guarantee to success.
7. SYNCHRONISE ALL YOUR RESOURCES.
There are ample opportunities and resources available which are required to be identified. The intelligent job is to use them sensibly to get the best utilisation.
8. SECURE ALL YOUR FUNDS AND INVESTMENTS.
Finance is the backbone of any business. Any setback in this front will shatter the plinth of the business house. Therefore you have to keep a close watch on your investments all the time from day one.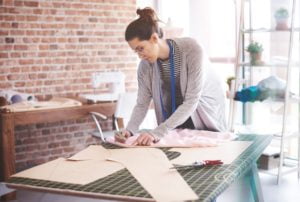 9. SYSTEMISE YOUR WORK PLANS.
It is believed that systematic working creates a smooth runway to work, which ultimately improves efficiency.
10. ENGAGE COMPETENT PEOPLE.
Instead of increasing numbers, you should hire less numbers but competent and efficient employees who understand your business and its' ins and outs' well.
11. NEGATE UNHEALTHY BUSINESS PRACTICES FROM DAY ONE.
Honesty is the best policy. It holds true everywhere. Therefore before starting any business, one should take a pledge to refrain from unethical business practices. In the long term, people will recognise you for your fair business policy.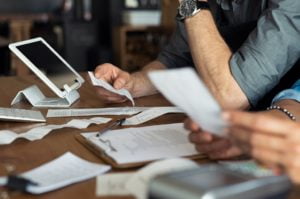 12. MANAGE YOUR ACCOUNTS CAREFULLY.
Your books of accounts will reveal the facts of your business with figures which cannot be denied if kept carefully.
13.. ESTABLISH YOUR CREDIBILITY FROM DAY ONE.
Your goodwill will decide your future in business. Therefore you have to keep your credit in the market very high. For that, you have to keep watch on your finance on a daily basis.
14. TAKE HELP OF BUSINESS EXPERTS IF NECESSARY.
Doing business is a challenge but carries lots of excitement and dedication. Those who have understood it well will never look back and enjoy its success with pleasure.
Thanks.