The present time is the time when old business houses are reeling under massive crises and new business houses need strategic marketing guidelines to meet challenges.
When employment opportunities are fading out and old jobs are going under great uncertainty, I, as a marketing consultant, would like to ascertain that youths should not lose heart and plan something in creating their own business set up with limited resources but with ample opportunities ahead. It is said, " when the crisis is on opportunities follow." Therefore it is advisable to look around and dig new avenues of income in the business.
In order to educate new entrepreneurs, I have developed marketing guidelines that will definitely help them.
1. MAKE LIST OF PRODUCTS WHICH CAN BE MADE BY YOU AND ARE SELLING AROUND YOU.
This will give you an insight into making a marketing strategy. If you can make something that can be sold around you, then you will succeed well.
2. MAKE LIST OF MARKETS.
If you are able to identify the markets where these products are selling, your job will become easy when you go for selling.
3. MAKE A LIST IF OUTLETS WHICH ARE SELLING THESE PRODUCTS.
This is very important to have a detailed analysis of target customers. At the time of sales planning, a lot of time will be saved in selected outlets.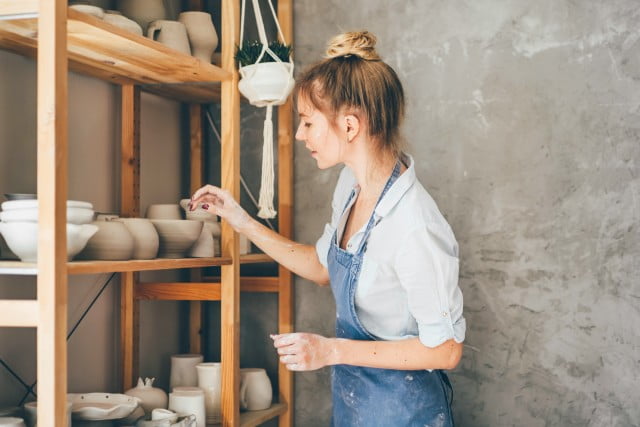 4. ACQUIRE INFORMATION AND KNOWLEDGE.
The business you want to get in, you need to acquire technical know-how, knowledge of machinery, raw material along with inducting trained and experienced people.
5. RESEARCH ON PRODUCT FEATURES AND BUYERS' NEEDS.
This is a very crucial area where a lot of research is required in order to understand buyers' needs and behaviour. The right product at the right place is significant to understand when it comes to actual selling.
In this context, you must study products that are already selling because this will help to create the right product strategy against your competitors.
6. KEEP FINANCIAL SUPPORT TO MEET YOUR NEEDS.
Business without finance is a dream that will never materialise. Therefore before starting a new business, you should manage adequate funds along with provision for future needs. A shortage of funds in business will spoil your morale and hamper the growth of the business.
7. EFFECTIVE SALES AND MARKETING PLANS WITH THE HELP OF MARKETING CONSULTANT, IF REQUIRED.
Planning is crucial for effective business activities. Sales and marketing need expertise in this competitive world. If required, professional consultants can be hired to understand the intricacies of your business. The more you invest in framing your business plans, the better will be your business structure, especially in the area of sales and marketing.
8. TRAIN YOUR STAFF FOR EXECUTING YOUR PLANS.
Planning is one thing but the execution of your plan requires a lot of effort by you and your staff. For the purpose of keeping your team agile, you need to train your staff in order to get better results.
9. IGNORE COMPETITORS' STRENGTH BUT CREATE YOUR OWN STRENGTH.
The study of market scenario is vital to understand competitors' strengths and weaknesses along with their marketing activities. But it would be best if you did not get carried away by competitors' strengths because that will always threaten you while planning.
10. NEGATE THE NEGATIVE FEELINGS DURING OPERATION.
While starting any new venture, fear of failure will always haunt you. Therefore, negativity should not continue for a long because that will reduce your zeal into depression.
11. GOAL SETTING WITH SHORT AND LONG TERM VISION.
Here your vision should be very clear in setting your goals and it should be clearly documented so that it can be referred time to time.
12. UTMOST CARE OF YOUR FUNDS.
It would help if you were very strict about controlling and monitoring your funds from day one. A proper system should be installed for this purpose.
13. IDENTIFY CHALLENGES AND OPPORTUNITIES.
Challenges create future threats and opportunities to open gates for further growth. Both these things must be evaluated periodically for the safe running of a business.
14. DEPLOY RIGHT PERSONS FOR SPECIFIC JOBS
If you have experienced persons who have expertise in specific jobs, they should be hired for fast results.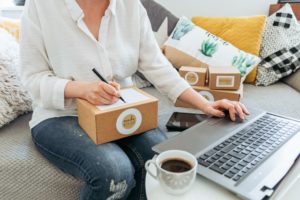 15. EVALUATE PERFORMANCE WITH TIME SCHEDULE.
Review and appraisal of performance is a must to understand the status of the business. It will help to change the plans for its effectiveness.
16. KEEP RESERVES FOR MEETING CHALLENGES.
When you are doing business, be sure that it is full of uncertainty; therefore, you should always be prepared to have provisions for the same.
These are certain guidelines based on my experiences in business, which I share.
I wish you good luck in business