Four months ago, if anyone was asked to guess about the upcoming fashion trend in the world for 2020, no one could ever tell about face masks. With the onset of coronavirus, when we are in the middle of a pandemic, wearing face mask is one of the mandatory rules made by the state.
Don't let a pandemic ruin your fashion
When already people are facing this hard situation fighting against corona, a little bit of fashion will uplift your mood. Among all these, the designer masks are like a breath of fresh air for your family, helping you to deal with the scenario.
Everybody should step out of their homes only if they could wear a mask. Due to this over demand for masks in the market, the medical masks have been re-incarnated. Now, the famous fashion designers, entrepreneurs, and influencers are showcasing their talents as masks entered the fashion industry. The encouragement to wear masks every time brings the creation of stylish, innovative, and experimental masks.
The companies are counting on the various types of masks like tie and die, silk, denim, poly-cotton, elastane, velvet, and polyester. The fashionable reusable facemasks are circulating in the retail world. These are termed as fancy protection against Covid-19 that adds to elegance and style.
Let's have a look at the trendy customized masks that fulfill the taste for designer masks:
1.  Mommy and me matching masks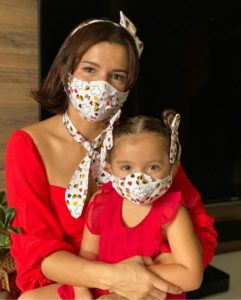 Go crazy with these cute and washable 'mommy and me' facemasks. When the mandatory rule of wearing masks becomes boring, children should be allowed to have some fun.
Garfield, Barbie, and other cartoon characters are an all-time favorite for children. The washable cotton masks are perfect and easy to wear for the kids. They will feel elated to watch you wear a similar one.
2.  Fruity Mask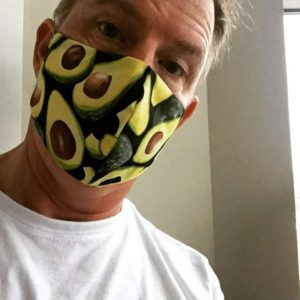 These types of washable masks are ideal for aged people who want to combat corona pandemic with style and health both. When you blaze through the internet, you will find a lot of masks come with a fruity design like this avocado one.
The facemask production is taking the retail market to another level as this widespread of wearing masks is not going to disappear soon.
3.  Masks for the entire family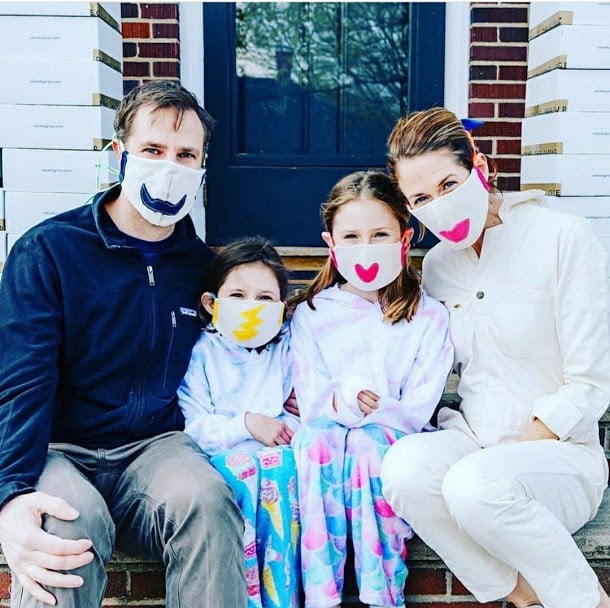 In the present day scenario, all are living through Covid-19, and families are having a lot of crises related to food, grocery items, medicines, clothes, etc. Thus, masks can't be added to the long list. People prefer reusable facemasks that are comfortable, reliable, and washable. There are masks for the entire family where a singular theme can be displayed by all.
4.  Floral printed masks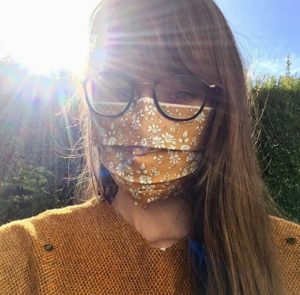 Medical masks are anxiety-provoking for many. When the country is in the mid of a grave public health crisis of the century, anxiety and depression can easily take the center stage. Colorful masks with floral prints are sure to uplift your mood and spread positivity among the people around you. These masks are made in the pleated design to give full-coverage of your nose and mouth till the chin.
5. Match up with your dress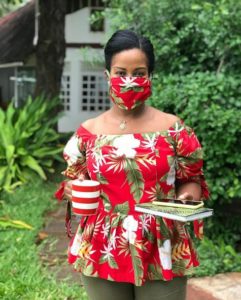 Few designers are producing masks for the mass keeping in mind the style quotient while matching it with the dress. Vibrant dresses with bright colored masks are the talk of the town for young girls. Though colleges and schools are closed due to lockdown, young boys are girls are tracking the fashion world.
6.  Cottony checkered masks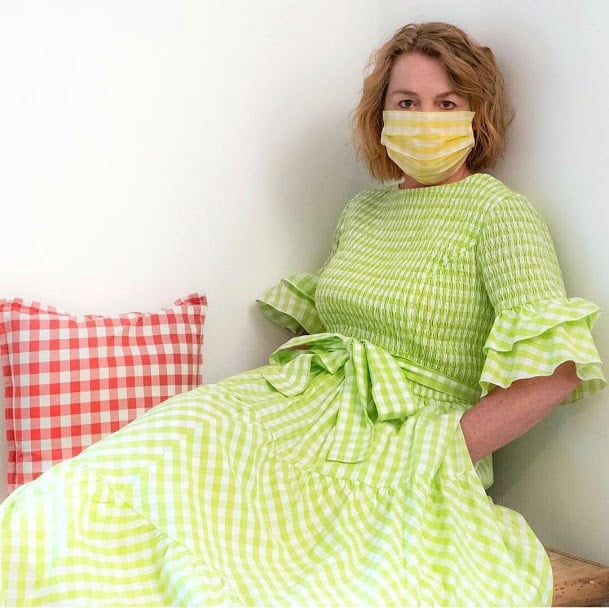 Same way, many people are matching it up with the curtains and cushion covers of their homes. Does it sound bizarre? But, it is the fashion nowadays to opt for checkered masks made of the same material.
7.  Pet-friendly masks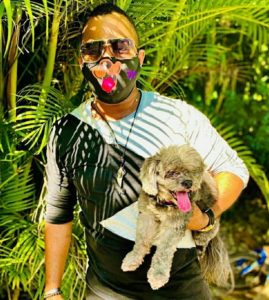 This is another cute one which is delivering a strong statement. Do you treat your pet as your child? Match it up with these pet-styled masks. The cute and funny masks are all over Instagram to showcase their love for animals.
8.  Masks for nature lovers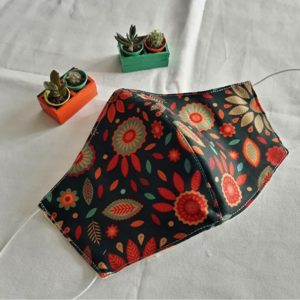 If animal-lovers are coming front, why the nature-lovers will stay aback? Stunning washable facemasks with plants, leaves, and tree prints are there for you to fight against coronavirus.
9.  Copper-tattooed masks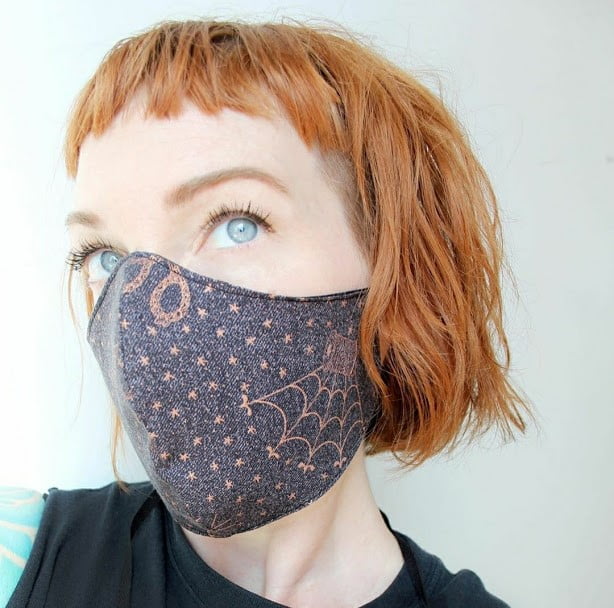 These stylish reusable face masks are sleek, chic, and come with standard protection. The age-ओल्ड businesses of mask-making are appearing in a new avatar. Consumers are concerned about safety while companies are providing that with a unique style. These copper-tattooed masks are perfect for youth fashion.
10.  Smiley masks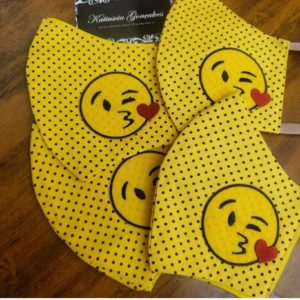 Smiley masks are cute, simple, and immensely fancy. They are mostly made of velvet or other thick material for safety purposes. This highly sophisticated fashionable mask is a thing to own which adds a playful element to your fashion.
11.   Denim Masks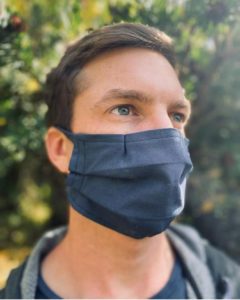 Are you tired of your old jeans? Give a twist to form a denim mask instead of keeping it aside. Designers have come up with this brilliant idea of suave denim masks to storm the world of fashionistas. Young men are matching it with their denim attire to give a blissful twist with the monochrome tones.
12.   Polka Dot masks

Trendy fashionable cloth face masks are embracing cool prints and solid hues like polka dots or animal prints. When social distancing is a must these days, try it with a pinch of style and retro dazzle.
13.   Streetwear masks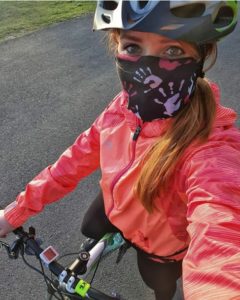 If you consider yourself as a street style fashion diva, these superb designs are for you. The great news is that these are inspired by the street fashion which comes along with safety and protection. Several leading brands are coming up with some out-of-the-box ideas with their creativity. The reusable facemasks come with high-quality elastic bands for tight sealing.
14.   Edgy ghostly masks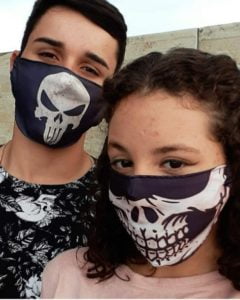 Are you getting spoilt for choice? Then try these edgy ghostly styled facemasks for ultimate fun. Scare corona away with these unique glamorous facemasks from the signature fabric of the famous brands. Express yourself with these fashionable facemasks with funky slogans, emojis, and dramatic quotes.
15.   Gender-neutral fashionable face masks

It is high time to spread happiness, cheer, and joy to the world where everyone is scared of the crisis. Try these smooth and buttery to touch reversible face masks for the extra dose of charm. The double-layered goodness comes in various styles ranging from camouflage, smog, cloud, haze, or seafoam. These gender-neutral face masks are made with face filters to give extra protection.
Here, you are with 15 ways to portray your style. Masks with fashion are entitled to the amalgamation of health with grandeur. The stretchy fabric with the anti-microbial line is the main aspect for the face masks production. Many people are putting their crafting skills with gorgeous embroidery to curate the normal masks to bring something new out of it. These masks are a symbol of cultural and traditional expression to combat COVID-19.