Have you ever wished to travel across the world? Have you been planning your vacation to other countries?
Have you been searching on the internet 'what countries will pay you to travel there?' Then you've come to the right place. What about traveling to a location that compensates you for your presence? It is one of those intriguing offers that you should consider before deciding to take advantage of it. We'll go through some of the places that pay you to travel there 2022 and have a history of encouraging people to travel to their nation:
These are the countries that will pay you to visit in 2022:
1. Canada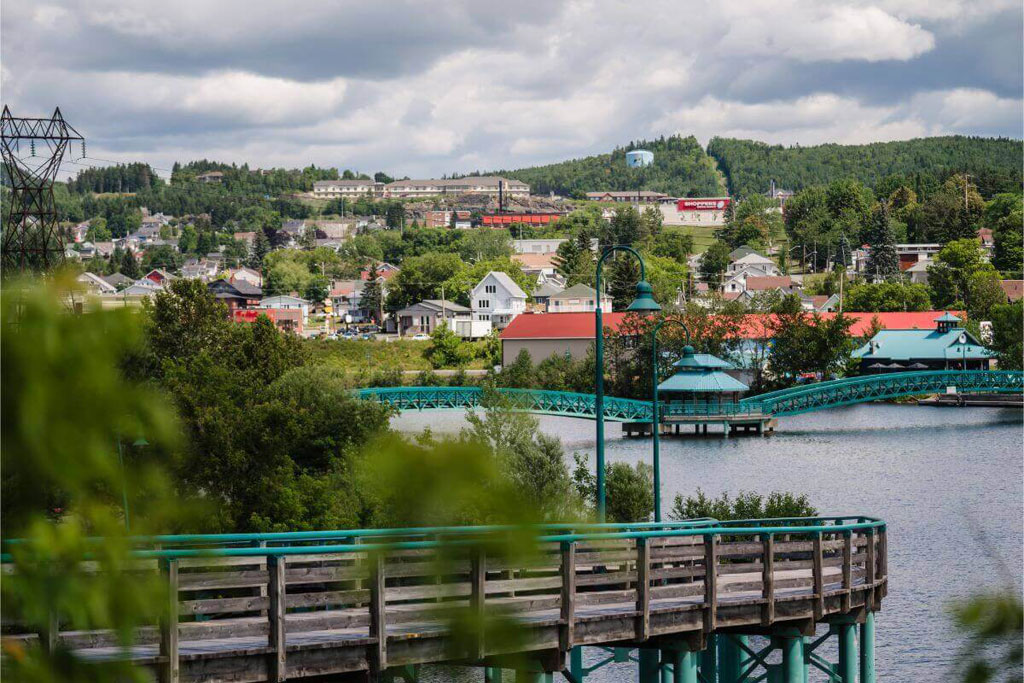 New Brunswick, Canada's archetypal province, is beckoning visitors to come and see this extremely lovely place. The Explore NB Travel Incentive Program invites submissions from travelers who want to discover the wonderful side of this multicultural metropolis. The government is offering a 20% discount on the cost of your vacation.
As part of your 20% rebate, you can receive up to $1000. Please visit their official website for more information on the Explore NB Travel Incentive Program. Fundy National Park, Hopewell Rocks, and Whale Watching at St. Andrews-by-the-Sea, Reversing Falls, Kingsbrae Garden, Boyce Farmer Market, and Historic Saint John are all worth a visit. It is one of the countries that will payback you to visit in 2022.
2. Sicily, Italy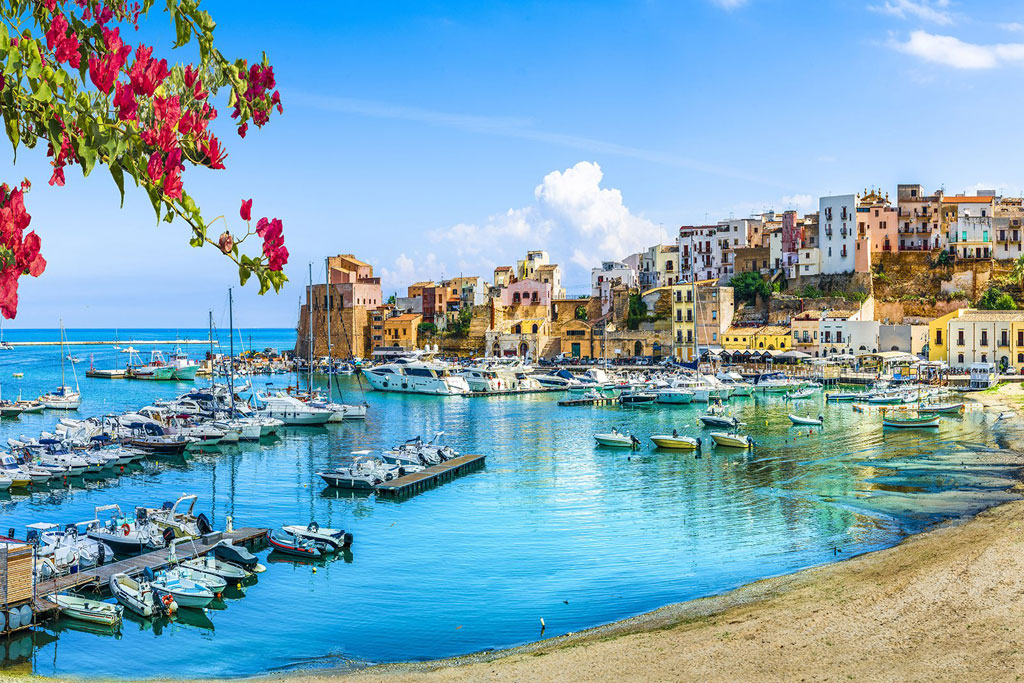 Italy suffered greatly during the COVID pandemic. Their spirit, on the other hand, is admirable, as they have not only decreased the number of instances but also unlocked the door for foreign tourists to visit. There are certain limitations on where visitors can travel from, but they are invited to visit Italy's top destinations! One of the major reasons Italy has opened the doors to visitors is that Italy's economy is strongly reliant on tourism.
Sicily, the country's beach attraction, is offering to refund tourists for half of their flight. In fact, there is even a free night of hotel available! Furthermore, certain museums and tourist attractions do not need visitors to purchase tickets. More details are available on the island's official website.
3. Japan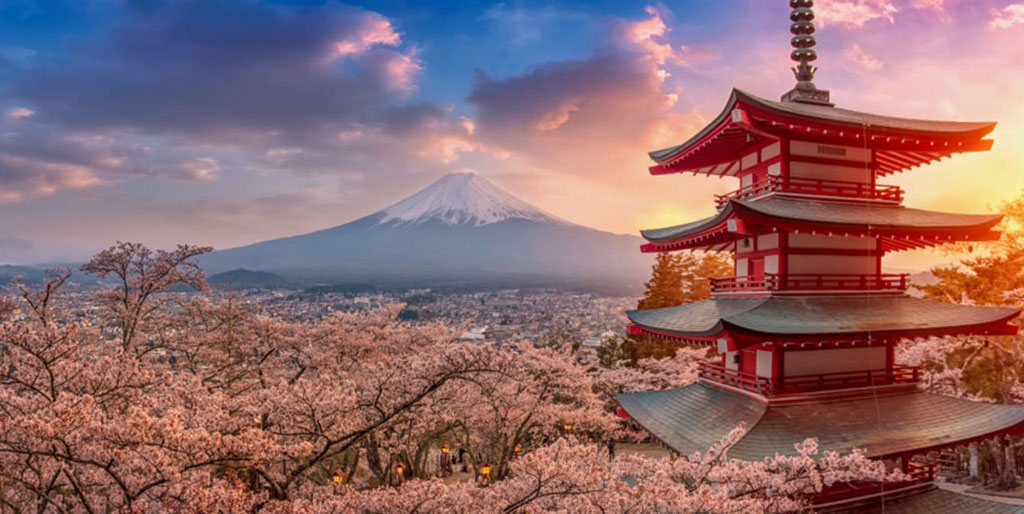 Since a severe hit to Japan's tourist industry, the nation has chosen to work on that by injecting approximately $12.5 billion in the form of travel subsidization. They have essentially designed a scheme that covers a wide range of travel expenses and offers discounts and coupons to stimulate tourism.
Travellers who book via Japanese tour companies or directly approach hotels & ryokan inns are qualified for these subsidiaries. Japan has put in place various health and safety regulations to ensure that it is a safe destination to visit after the COVID-19 pandemic
5. Bulgaria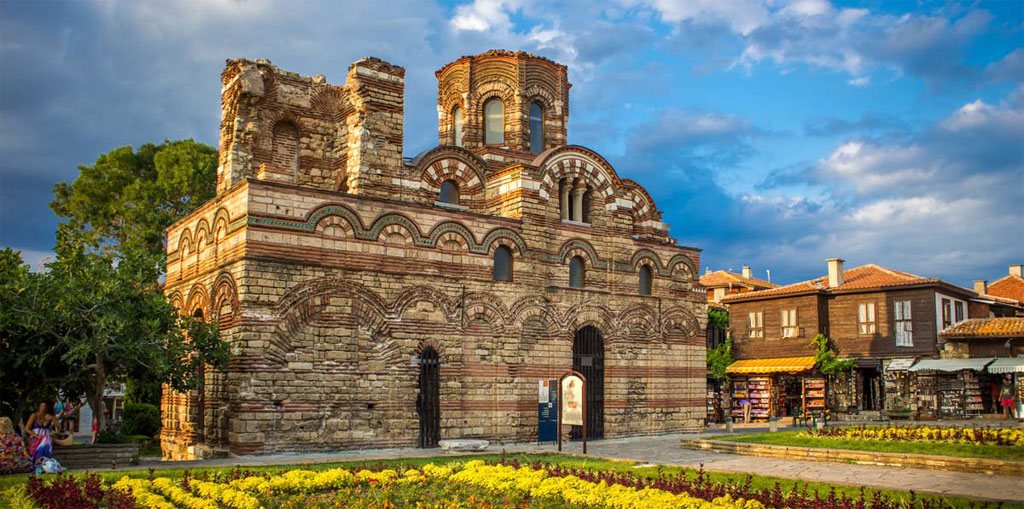 If you are planning to visit Bulgaria's lovely beaches, the government will look after you. Your sunbeds, loungers, and even beach tables will be paid for by the country. Bulgaria is already pretty affordable compared to its European peers if you're seeking a low-cost vacation. It might be a tremendous win with all these beach expenditures taken care of.
6. Cancun, Mexico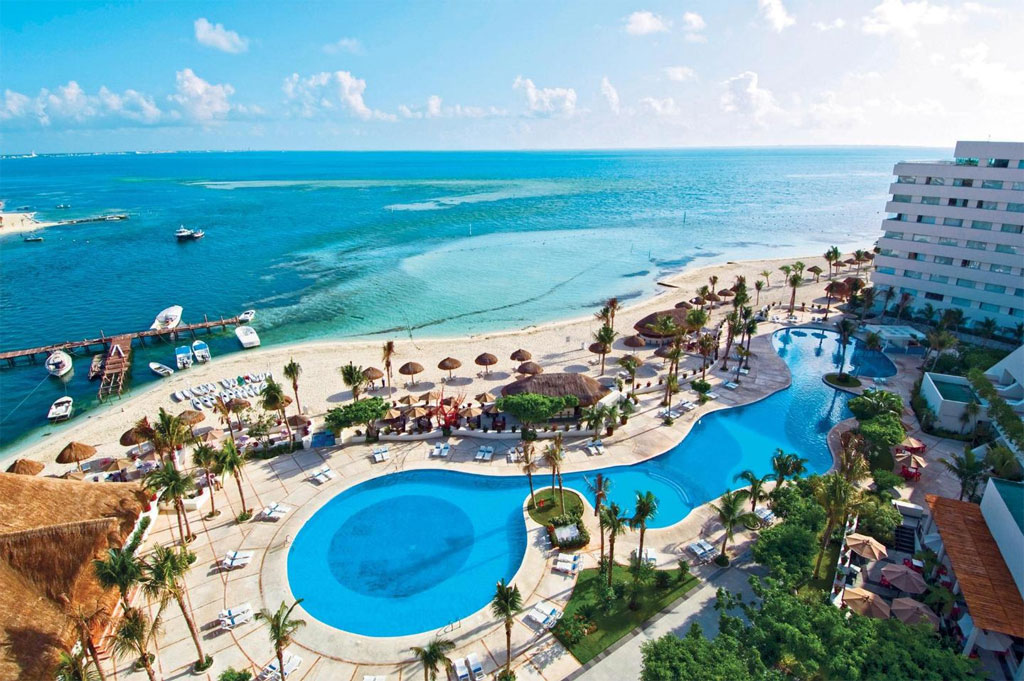 Since the outbreak of COVID, the most popular vacation spot in Mexico, Cancun, has been barren. They've launched a campaign dubbed 'Come to Cancun 2X1' to entice people back to its beaches and opulent houses. You would be able to get a free night at one of their facilities as part of this package. You just have to pay for two nights out of your own money, whereas the third night is already in the house! If you visit Cancun, some offers will pay for your flight too if you do choose an airline with which they have partnered.
7. Maldives
The Maldives has unveiled plans for "Maldives Border Miles," a loyalty programme that will reward visitors who return to the island on a regular basis. The programme has begun from 1st December 2021.
Tourists will earn points for each visit to the Maldives that add up to "exclusive rewards' ' and "privileges," as per the program's website, which also states that coming on "special occasions" earns extra points. Longer stays will get you additional points as well. According to the program's website, there are three levels of loyalty: Aida (bronze), Antara (silver), and Abaarana (gold).
8. Malta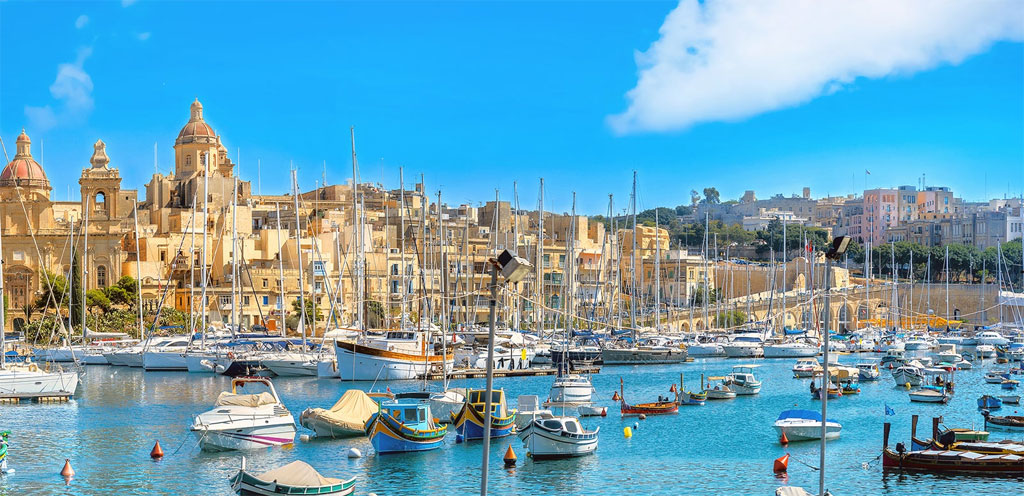 The Malta Tourism Board will reimburse each passenger who books a three-night stay at one of the participating hotels. And it's a tiered system: if you book a five-star hotel, you'll earn €100 (about $119), €75 (roughly $89) for a four-star, and €50 (roughly $60) for a 3-star.
Malta has some amazing tourist attractions worth visiting such as the islands of Gozo whose quiet environment is ideal for sabbatical vacation. Also hilltop town of Mdina gives a glimpse of medieval walled cities with a huge gate as main entrance. 
With the aim of restoring and furthering its tourism, Clayton Bartolo, the tourism minister of Malta has announced to reserve an amount of 35 € to assist 35000 tourists visiting from across the world. 
9. Cyprus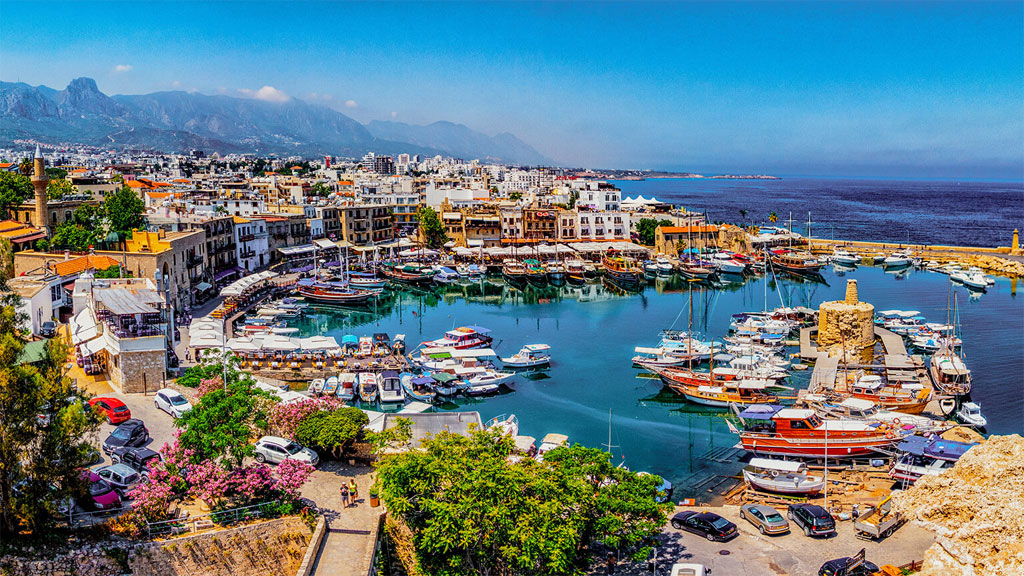 Cyprus's government has offered an intriguing plan to enhance tourism and allow visitors from both COVID-affected and non-COVID-affected countries. The Government has proclaimed that if the virus attacks any visitors visiting their nation, the government will cover all of their housing, food, medication, and other expenses. Before entering the nation, tourists must complete a COVID-19 Traveler Declaration.
These are some of the countries that will pay you to visit them in 2022.
Benefits of traveling
Traveling nourishes a person both mentally and physically. It vanishes the hesitation of exploring new things and fear of challenges from a person. Since unpredictability and traveling go hand in hand, it builds the confidence of taking charge of solving completely unforeseeable challenges. 
If you still need encouragement, here are some of the key advantages of traveling.
1. Traveling is Beneficial to Your Health
The benefits of traveling are numerous, ranging from reducing stress to lowering your risk of getting heart disease. Even if you spend your day at work sitting in a chair, adding some walk to your trip will help your body feel good. Wandering abroad can even be a cure for anxiety and depression for some people. Of course, this isn't a cure-all, but it may help you feel better mentally and physically.
Traveling frequently is likely to have a significant influence on your mental health, particularly if you're not used to venturing outside of your personal bubble. Believe me when I say that if you travel more, your physician will be pleased. Make an appointment with your doctor; they may prescribe medication for you to take with you on your trip, especially if you'll be visiting areas of the world where diseases are a risk.
2. Traveling allows you to disconnect from your everyday life
We are so engrossed in our everyday routines that we may be doing more harm than good by simply staying put. Is your boss encroaching on your personal space? Do your children annoy you? Is it possible that your parents are attempting to force you to live their way of life? How long do you think you'll be able to take this stress before you explode and everything comes crashing down?
It's sometimes advisable to take a pause, breathe deeply, and skip the Tower Bridge selfie. In all seriousness, traveling is not a bad alternative – it is the most obvious way of experiencing the feeling that you miss a person and that you are missed. The trick is to travel with a bit of planning to prevent making a mistake on your trip. Furthermore, if you plan on traveling, you should start thinking about purchasing your tickets as soon as possible.
3. Traveling Educates You
As Dan Roitman noted in the Huffington Post, if you get in the habit of learning new words in a different language every time you travel, you will notice changes in your brain capacities. If only for this, start learning travel terminology.
Traveling teaches you more than "just" languages. It teaches you about yourself. You may encounter difficult conditions that require you to be smart and think creatively. I'm confident you'll discover a new set of abilities you didn't know you have.
4. Travel broadens your understanding of different cultures
Although the reasons for travel vary from person to person, those who travel gain empathy and a better understanding of various cultures.
Becoming more understanding and accepting of cultures other than our own is part of being wiser, but I see it as a benefit of traveling in and of itself.
5. Travelling can help you adapt to globalization
We are rapidly globalizing, whether we like it or not, thanks to the rise of social media. It's not impossible that you'll end up with a position that requires you to travel for work or participate in conference sessions with overseas business partners. It is crucial to be culturally responsive in our globalizing environment, and knowing a foreign language can't harm.
Living overseas can provide you with a competitive advantage in the business world. Use the confidence & cultural sensitivity that traveling gives you to help you succeed.
The benefits of tourism are typically monetary in nature for poor countries. A large-scale tourism industry discourages larger, more damaging industries from operating on the property. Small tourism businesses that rule the country prevent giant capitalistic enterprises from contaminating the environment or gentrifying people's homes.
The tourist business spans a wide range of travel areas, allowing the majority of a country's population to find work. Hotels, vehicle rental companies, restaurants, tour businesses, gift shops, and equipment stores are just a few of the places where you can work.
Profits from tourism could be re-invested in the nation for better roads, education, conservation activities, and the development of more responsible tourism methods. Many nations would not have the same degree of access to higher education and infrastructure if tourism did not exist.
Furthermore, tourism allows the host and tourists to exchange cultures and meet individuals from other backgrounds. Respectful conversations can help both parties have a broader perspective on the world. Tourism and its benefits can develop if money produced is reinvested back into the nation, creating a better cycle for the country's economy.
6. You'll be happier if you travel
Sure, getting away from your everyday grind with a travel experience can make you happier. And, if you really can get away from your family, children, jobs, pets, school, classes, part-time job, preparing for the exam, or anything else that may be holding you down, it will undoubtedly make your day. 
7. People are usually exposed to new things as a result of travel
When you meet a new person, whether in your own town or somewhere around the country, they are meeting you as well. They're getting a taste of your culture, food, traditions, languages and so on, just as you're getting a taste of theirs. Just remember to represent your hometown, morals, and beliefs well.
Conclusion
Searching for what countries will pay you to travel there? Here were some of the countries that will pay you to visit them even after their economic crunch due to the pandemic. 
In the above article you'll also find  4 Countries that will pay you to visit after coronavirus which is obviously a great deal to attract tourists from all over the world. Apart from many business and education trips planned and failed due to the advent of COVID, a lot of vacation plans too went into oblivion due to the pandemic. So here is your chance to again gear up to explore the world. Keeping in mind the unpredictable outburst of pandemic in the past years, these schemes are likely to remain intact in the future and you will get paid to travel during covid also.