Congratulations! The day has arrived when you are going to ride the journey of your pregnancy. Feel the excitement and thrill inside you and celebrate the joy with your family. Now that you are pregnant, apart from being excited, you need to focus on your diet plan.
Indian diet plan in pregnancy is filled with Indian food that is a wholesome diet by itself. The Indian food preparations comprise of mostly all food groups. Keep eating various kinds of food. This will help you to stay away from junk food.
If you are looking for a pregnancy diet chart, always remember to look out for healthy and nutritious items. Also, if you need some extra supplements, try to binge on fruits and vegetables. That would do wonders for your pregnancy health.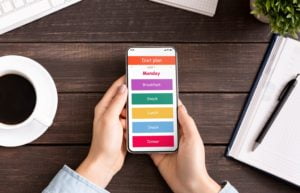 The ideal weight gain during pregnancy
You may feel extra hungry, or you can have morning sickness; both are common symptoms during pregnancy. In all these, remember to have a balanced diet that is healthy and nutritious. For that, you would need to get a proper weight gain.
The ideal weight gain occurs depending upon the pre-pregnancy weight and following the pregnancy food chart.
Know what the ideal weight gain during the entire pregnancy period:
The overweight women should aim at gaining weight from 7 to 11 kilograms.

The underweight women can gain weight from 12 to 18 kilograms.

The normal weight women can gain from the range of 11 to 16 kilograms.
Month by month pregnancy diet chart Indian
The growth of a healthy baby inside your womb needs optimal nutrition throughout the pregnancy period. It also minimizes complications related to childbirth.
Healthy food and probiotics help to reduce certain risks in a baby like diabetes, heart diseases, and child obesity in later years. This month by month pregnancy diet plan would help you to understand the baby's development in each month and the requirements of nutrition in that period.
General guidelines in the pregnancy diet chart
The most general guideline is to have wholesome food and avoid processed or packaged food.
80 gm of good quality protein is needed for a normal-weight woman.

Eat an adequate amount of healthy fats from oily fish, nuts, eggs, seeds, meat, and avocado.

Fresh fruits and vegetables are power-packed with vitamins, minerals, and fiber.

Leafy green vegetables are a great source of iron and folate.

Ample amount of fluid to avoid dehydration. 8 to 10 glasses of water is a good intake. Avoid too much tea and coffee. Strictly avoid soda, soft drinks, and alcohol.
1st month pregnancy diet chart
In the 1st month of pregnancy, the baby is an embryo of two layers of cells. This month, the neural tube is developed, so it is necessary to have folate-rich food.
You can start your day with a glass of milk, two pieces of dates, and soaked almonds. Carbohydrate-rich food like bread, rice flakes, rice, and wheat roti is great for the entire day's energy.
Green leafy vegetables like spinach, coriander leaves, kale, lettuce, pudina, methi, etc., can be taken during lunch. Chickpeas, lentils, and legumes are good sources of folate and proteins. If you are a non-vegetarian, try to eat fish, eggs, or meat dishes. Try to eat well-cooked food for your health.
2nd month pregnancy diet chart
When you are in your 2nd month of pregnancy, do you know the size of your baby? The baby is just the shape of a kidney bean. And slightly webbed fingers have grown by now.
You may experience nausea and fatigue this month. Ginger is considered as best for your nausea problem. Try to increase the intake of vitamin E rich food like egg yolk, avocado, peanuts, raw almonds, spinach, and broccoli to avoid chances of miscarriage.
Carbohydrates and protein intakes are according to your body weight and appetite. Try to eat wholesome homemade food like cooked vegetables, rice, dal, and salads.
3rd month pregnancy diet chart
When you are in your 3rd month, your baby is now about 7 to 8 cm long. The fetus weighs almost the same as a pea pod. By the end of this month, your nausea symptoms might get disappear.
Keep eating lots of fruits like banana, watermelon, grapes, mango, etc., during breakfast or snack time. Vegetable khichdi is an ideal lunch for vegetarians. You can add curd or raita along with it.
Dehydration can be at bay if you take 10 glasses of water a day. Coconut water and lemonade are quite refreshing drinks.
4th month pregnancy diet chart
This is the onset of the second trimester of your pregnancy. Now, your baby weighs 140 gm and almost 13cm long in size. This time the rubbery cartilage starts turning into a hard skeleton structure in your baby. Your baby bump will also start to appear by this month's end.
You should now increase your intake of iron-rich food and good quality proteins. Vitamin C-rich food like citrus fruits, capsicum, cabbage, cauliflower, spinach, tomato, etc., is highly recommended for enhancing iron absorption in your body.
You can take ginger tea, masala dosa, and coconut chutney during breakfast. A fruit bowl filled with fruits or oats upma can also be taken during snacks. Eat a normal diet for lunch and dinner according to your preferences.
5th month pregnancy diet chart
As in the 2nd trimester, a baby's bone health is a priority. So, the intake of calcium and vitamin D is essential for the brain development of the baby. The baby would be now almost 27 cm long with distinct visibility of eyelids and elbows.
The pregnancy food chart Indian is having a variety of items rich in all types of vitamins, proteins, carbohydrates, and healthy fats. Whole wheat sandwich, oats upma, vegetable wheat porridge (daliya), cornflakes with nuts, and seeds are ideal for breakfast.
A variety of vegetables, including pumpkin, carrot, potato, cucumber, spinach, etc., can be added to your lunch and dinner menu. Peas, mushrooms, kidney beans, chickpeas are a good source of nutrients that can be taken in intervals.
6th month pregnancy diet chart
During your sixth month of pregnancy, your baby's skin stretches as the baby starts to gain fat. Now, the baby's weight would be around 660 gm. The rapid growth of the baby will increase your hunger.
Try to have more nutritious wholefood like a vegetable omelet, Paranthas with fillings like cheese, potatoes, carrots, or dals. You can include fruits like apricots, dates, sweet fig, banana, oranges, etc., in your breakfast routine.
In between breakfast and lunch, if you feel hungry, you have some mid-morning snack items like chicken soup, tomato soup, and creamy spinach soup. Vegetable idli, carrot halwa, and fruit smoothies are healthy options for evening snack time.
Constipation can be a concern during this time. So if you are suffering from constipation, try to have whole-grains, fiber-rich foods like fruits and vegetables. Concentrate on the amount of fluid intake in a day. Legumes and wheat bran can be added to your diet if that relieves you from constipation.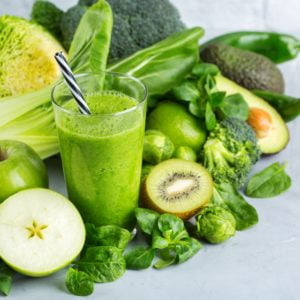 7th month pregnancy diet chart
The onset of the third trimester starts from your seventh month of pregnancy. You will be amazed to know that your baby can open and close eyes now.
Heartburn is a common physical symptom that you might face during this time due to your enlarged uterus. The stomach acid may come up to the esophagus.
If you are suffering from heartburn and acidity, try to eat smaller meals in intervals. Try to avoid spicy, high fat, and fried foods. Try not to lie down immediately after eating.
Adequate protein is needed throughout the pregnancy period to avoid babies having high blood pressure later in life. You can have mixed dal khichdi, vegetable pulao, or chicken rice during lunch. Peas rice, jeera rice, and curd rice are good and healthy options.
8th month pregnancy diet chart
In your eighth month of pregnancy, frequent urination, shortness of breath, trouble sleeping, and back pain are common complications. A warm shower might help you to ease these.
Omega-3 fatty acids are highly-needed during the third trimester. Try to include fish, nuts, and seeds in your diet. Cheese and corn sandwiches, vegetable uttapam, are great options for breakfast. Also, try to have buttermilk to enhance your digestion.
Lots of fruits like Chikko, guava, dried figs, mango, oranges, etc., are beneficial for your health. During breakfast, you can start your day with sabudana khichdi, dhokla, or paneer sandwich, etc.
For lunch and dinner, try to have various types of vegetable recipes like beetroot curry, cabbage sabji, rice, dal, and Makki ki roti.
9th month pregnancy diet chart
The baby is around 51 cm and fully grown to come out in this world. In the final month, you may see your hands and legs are swollen. You need to reduce salt intake and it would be good if you can do gentle walking.
Garlic is considered as a good choice to avoid preterm labor and urinary tract infection. You can also have six dates and raisins every day to increase the chance of having spontaneous labor instead of induced labor.
A typical one-day food chart for pregnancy
Breakfast: Milkshake/apple juice, dry fruits, fruit bowl, vegetable sandwich/omelet.
Mid-day snacks: Carrot and beetroot soup/spinach soup/chicken soup
Lunch: Chicken, salad, rice, vegetable soup/curry, curd
Evening snacks: Sevaiya/poha with lots of vegetables, green/ginger tea
Dinner: Roti/pea rice, dal, green salad/vegetable curry, buttermilk
During the entire pregnancy period, try not to give up on oil, ghee, or butter in fear of gaining weight. Instead, avoid excessive eating and stay active throughout the time. Gentle exercise, walking, and swimming are good options for staying fit and healthy.