Japanese cars have long dominated the world of automobiles. Japan has become a superpower in the global car industry with trustworthy and high-quality Japanese car brands. Currently, Japan is the third-largest car-producing country based on volume. However, based on value, Japan is the second-largest car-producing country.
Japanese cars are so popular since they are exceptionally practically designed, give a strong performance, and have competitive pricing. The global market is rapidly turning towards cars made in Japan.
The world requires more practical and affordable vehicles, which Japanese brands make. They specialize in producing high-quality and practical cars and have gained immense popularity. Japanese car brands have incredibly high value and are considered the second-best in the world.
Japanese car companies' popularity is projected to increase even further as the global demand for practical cars is ever-increasing. Please read this post to learn about the top Japanese car brands and their highlights.
List of Top-Rated Japanese Car Brands
1. Honda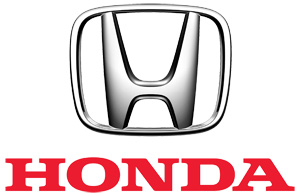 Honda is a top Japanese car brand; it sold over 5 million copies globally in 2017. You should purchase a Honda since it's a highly reputable brand that builds durable automobiles which perform wonderfully. At the end of 2017, their annual revenue was around $60 billion.
Highlights:
Some top and best-selling Honda models are the Vezel, City, and the fit.
Honda specializes in making cars that are fuel-efficient, fun to drive, and incredibly long-lasting.
Honda cars produce highly affordable models. You can trust Honda cars for their high quality since they have won many awards for their quality.
Honda is among the best Japanese car brands and the world's top-rated car company.
2. Toyota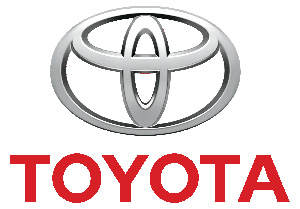 Toyota is incredibly popular and among the most trusted Japanese car companies. The Toyota Motor Corporation owns this car company. They have higher sales than famous Japanese automobile brands such as Suzuki and Honda.
Highlights:
Toyota sold around 10.35 million automobiles globally in 2017.
They also make electric models which are extremely environment friendly and are of high quality.
Their most popular models are the Aqua, Sienta, and the Prius.
Since Toyota has started working on creating electric and hybrid automobiles, they are considered to be the top car company globally in the electric vehicle market.
3. Suzuki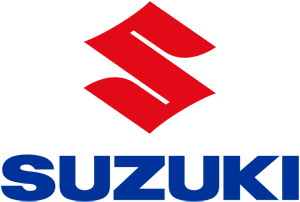 Suzuki is considered to be among the best Japanese car brands. They have gained this position of prestige due to its high popularity in the market and high sales in recent years. The motorcycle sales volume indicates that Suzuki is a top motorcycle company too.
Highlights:
Suzuki has collectively sold around 3.16 million units of its various models globally.
Suzuki's most popular car model is the Wagon R, which has won the hearts of many worldwide.
Suzuki is a vast company with around 45,000 employees and over 35 production facilities distributed across 23 countries worldwide. Moreover, they have approximately 133 distributors in approximately 192 countries.
They are also known for producing high-quality and safe motorcycles.
4. Nissan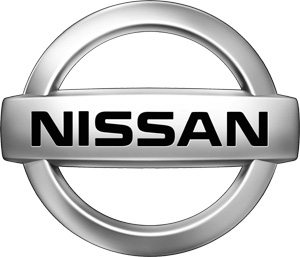 Nissan is a multinational corporation with its headquarters in Yokohama, Japan. Nissan was set up in 1928 and got its name in 1933. In 2018, they were the world's largest electric vehicle manufacturer.
Highlights:
In 2017, Nissan did exceedingly well in sales and had sold around 5.77 million units which is a record high number. Their sales increased to 2.6% per year.
Globally, the most preferred models from Nissan were Altima and Sentra.
Nissan is a popular vehicle producer which offers over 60 models under different brands such as Datsun, INFINITI, and Nissan brands.
Nissan has worldwide sales of over 320,000 electric vehicles.
Nissan cars are known for their reliability, safety, and value.
5. Daihatsu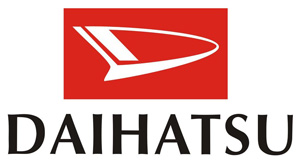 Daihatsu has rapidly become one of the top-selling brands in the world. Daihatsu Motor Co. is among the oldest internal combustion engine manufacturers still surviving in Japan. It is known more for its off-road vehicles and smaller kei models.
Highlights:
Daihatsu became one of the top Japanese car brands in 2017 as its sales increased by 8%.
Some top-rated models from Daihatsu are the Tanto, Mira, and the Daihatsu Hijet.
Its headquarters is situated in Osaka Prefecture. Daihatsu has received multiple awards for reliable manufacturing cars in many countries.
They manufacture their engines and provide affordable cars.
6. Lexus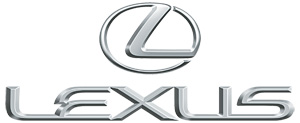 Lexus manufactures luxury cars and comes under the Toyota brand. The Lexus brand became the best-selling brand globally for luxurious vehicles. Its headquarters are located in Nagoya, Japan.
Highlights:
Lexus has been marketed in over 70 territories and countries globally.
It has sold approximately three million cars globally every year.
Lexus makes highly durable and reliable cars.
They are more affordable than other luxury cars and have significantly lower repair costs. Their cars barely show any issues.
Their usual lifespan is about 250,000 to 300,000 miles. Its lifespan is longer than other cars by 50%.
7. Subaru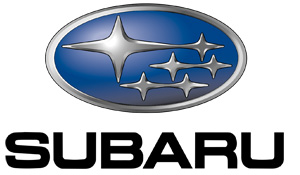 Subaru is the car manufacturing section of the Subaru corporation. They are a transportation conglomerate and were previously called Fuji Heavy Industries.
Highlights:
Outback and Crosstrek are their bestselling models and made an extremely high number of sales in 2017 in the United States of America.
As of 2017, Subaru was the twenty-first largest automaker worldwide.
Subaru car models above 1500 cc generally have a boxer engine layout.
They are known for producing all-wheel-drive standards in most of their car models.
Their cars mostly get solid ratings for safety. Subaru is an extremely reliable brand that makes durable cars. Their repair costs are considerably low.
They are known for their amazing capabilities and smart engineering.
8. Mazda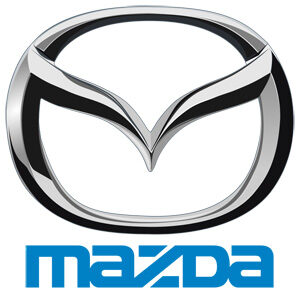 Mazda is a Japanese multinational car manufacturer company located in Fuchū, Japan. It is a vast company with around 46,398 employees. The Consumer Report noted that Mazda was the most popular and reliable brand.
Highlights:
It sold around 1.6 million units in its global sale in 2017.
Some of its top-selling models of Mazda are the Mazda3 and the MX5 Miata.
They make efficient and sporty vehicles and sell them at a reasonable price.
They are known for their rotary engine technology. Mazda cars give a premium feel as they have superior and high-quality interiors and perform exceptionally well.
Mazda has a good lifespan of about 300,000 miles. Mazda cars have high safety ratings and are perfect for you.
It has lower emissions than most cars too. Mazda cars are for people who are looking for affordable vehicles which are super reliable and can last long.
It has an amazing feature that lets you start it from your phone. Their repair costs are super low too.
9. Isuzu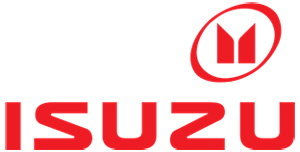 Isuzu Motors Ltd is a Japanese diesel engine and commercial vehicle producing company. The company has its headquarters in Tokyo. They mainly market, produce and sell diesel engines and commercial vehicles. It is a global company and has its outlets in more than 25 counties and sells its cars in over 100 countries worldwide.
Highlights:
They produce heavy, medium, and light vehicles, diesel engines, and utility vehicles. They offer versatile SUVs, reliable trucks, and tough pickups.
The maintenance of Isuzu cars is significantly low. They have a 5-speed auto transmission. Isuzu car models are incredibly fuel-efficient.
They have Power Windows in the front and have a fantastic Lock braking system.
Their cars perform well in various situations and are a great choice for people with a lower budget looking for a high-quality product.
10. Mitsubishi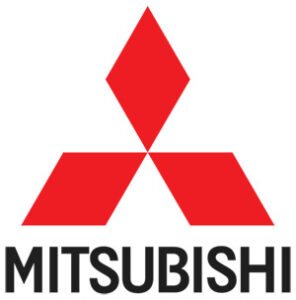 Mitsubishi produces high-quality cars and is under the Mitsubishi Motors Corporation. The Mitsubishi Motors Corporation is a multinational Japanese automotive company. Mitsubishi is headquartered in Minato, Tokyo. Yatarō Iwasaki founded it in 1870.
It is considered to be the sixteenth largest car producer globally. They are extremely popular and are sold in over 160 countries in the world. The Mitsubishi Lancer model is considered to be their most reliable model.
Conclusion
Cars are essential in today's world as they give you the autonomy and freedom to go anywhere you want, anytime you want. It is among the best and most convenient modes of travel as you don't have to stand on the bus or the train for hours to reach home.
Japan has started slowly taking over the global automobile industry with its efficiently built and high-quality cars. Numerous car companies in Japan provide some of the best cars in the world.
Cars are a hefty investment, and people like to get the highest quality for their money. You should go through this article carefully if you want to buy a car from one of these Japanese car brands mentioned above. Japanese brands come through in terms of quality and efficiency. They are also highly budget-friendly and allow many people to have a car.
You must go through the list carefully if you plan to buy a car from a Japanese brand. You will better understand which Japanese brand is the most compatible with your requirements.