Traveling is like a dose of happiness and a feeling of freedom. A fun-filled vacation would rejuvenate you and relax your mind from the day to day exhaustive routine life. To be lost in the unparalleled natural beauty in faraway places brings a lot of positive energy. But, when you require a week's rest after the trip, then be assured that the traveling is stressful.
How to stay Healthy while traveling?
If the trip takes a toll on your health, you need to go through these 14 tips for remaining healthy and fit during your traveling days. These tried and tested tips are useful and worth-trying to ease your journey.
1. No last-minute planning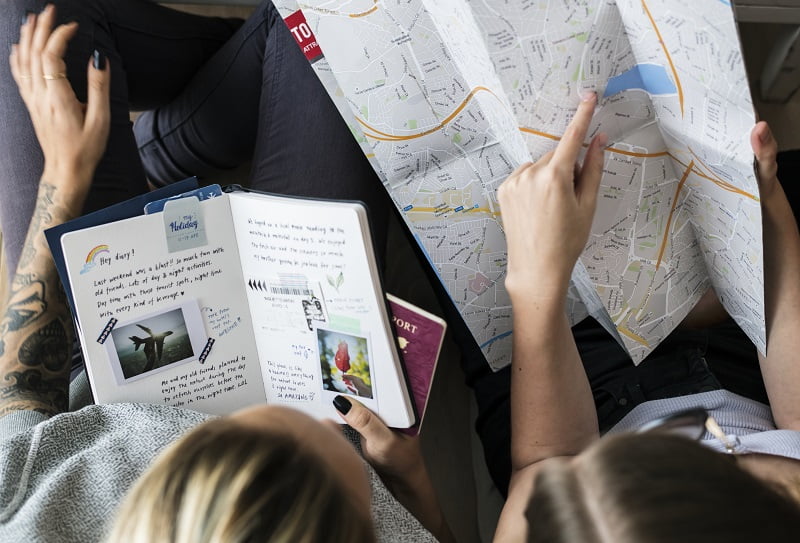 Though a sudden trip is always pleasuring, to stay healthy you can plan your trip. A little bit of planning will make your journey smooth. Try backpacking in advance while keeping the upcoming challenge of the trip in the mind.
Also, be prepared for traveling stress and anxiety. So, you need to stay calm and focus on emotional health.
2. Visit your physician before you start your journey
When you have planned for a long trip, try to visit your doctor for the last-minute medical check-up. Sometimes, a visit to a certain country visit requires proofs for particular vaccinations.
Also, you need to take emergency medication related to the trip or for allergies that you might not be able to find while traveling. Even after consultation, you can take a few medicines or sprays for general packing purposes.
3. Travel light
Packing for your trip and taking all your favorite items might come out to be a tedious job. Try to organize before so that you don't miss out on the most crucial ones. Traveling light is the ideal way so try to pack only the necessary items and make sure that you are carrying nothing extra.
4. Pack your first-aid kit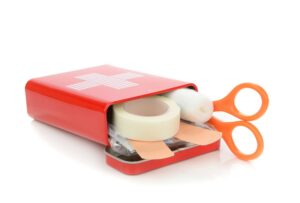 Last, but not the least, if you are traveling with kids, you carry a few of the necessary first kit items. Personal medication, supplements, antibiotic ointments, and adhesive bandages are to be kept in your luggage bags.
5. Always stay hydrated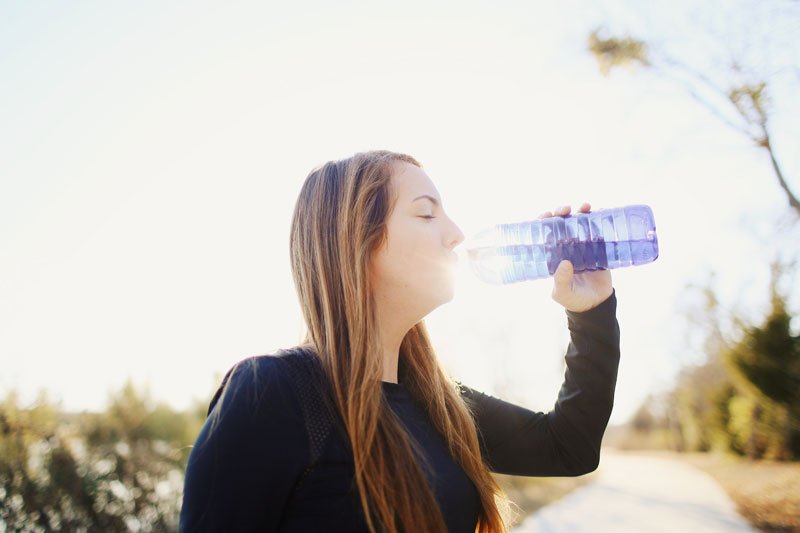 When you are in a continuous spree of traveling, you tend to forget to drink water. But staying hydrated is necessary to stay healthy while you are moving from place to place. Hot and humid places may make your sick if you are not drinking enough water.
Try to carry your reusable bottle and keep filling it wherever possible. You also need to carry a few water purification tablets in case of emergencies. Listen to your body and keep your immune system well-fueled.
6. Get ample sleep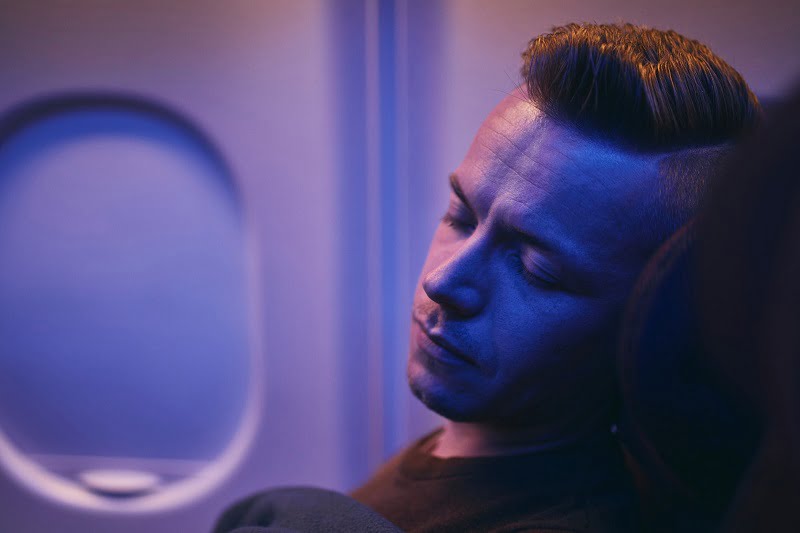 Spontaneity is the most prominent thing during traveling days but it can hamper your overall health. Rest and ample amount of sleep is the highest requirement this time. Try to grab as much as you can while in the car or flight.
Small naps during your journey hours would help you to relax your body. You will feel more energetic when you have completed your required sleep.
7. Maintain personal hygiene
Maintaining simple personal hygiene is an easy task on the go. You just need to have hand sanitizer and wet wipes in your handbag. While traveling, you usually take public transport which is filled with germs and dirt.
Clean your dirty hands and face before eating or feeding babies to avoid germs and bacteria. There will be places where you might not get soap or water, so to stay healthy; you could maintain this simple hygiene.
8. A little bit of yoga or stretching exercises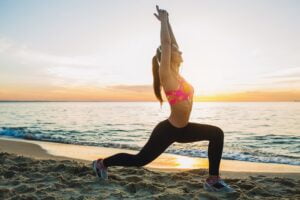 Traveling requires long hours of sitting in vehicles like cars or planes. This causes you pain and stiffness on your muscles. Few stretching exercises or walking would provide the necessary relaxation to your body and muscles.
Try stretching your arms, legs, neck, shoulder, and back to feel refreshed and increase your blood flow. You can also practice yoga in your hotel room during the morning hours to stay fit the whole day and hike to several places.
9. Pay attention to the food you eat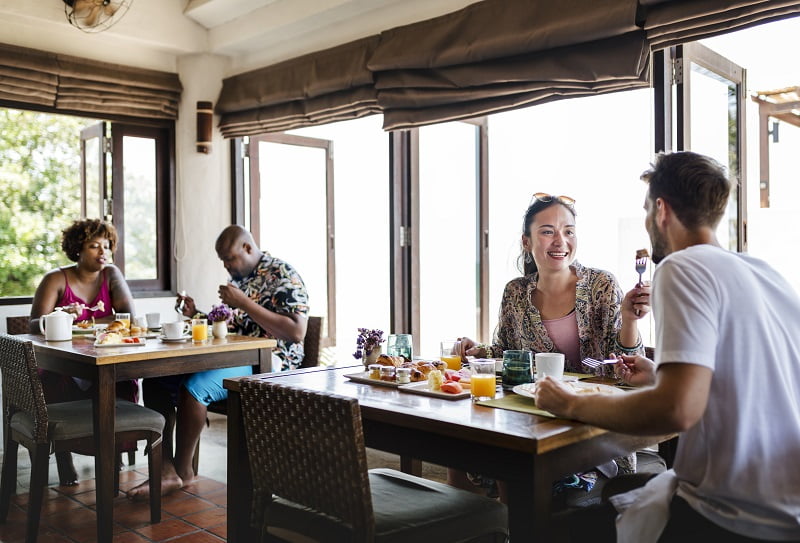 The most important thing to stay fit and healthy while traveling is to eat healthy food. It also helps in your touring budget. A bit of planning is required when you have to eat healthy food on your vacation. Try to consume vegetarian food while eating outside.
You can keep fruits and nuts handy with you for snacking instead of eating junk that might come easy on your pocket. You can try the local cuisine of a place where you have visited but be sure to check the cleanliness and hygiene of the place.
10. Don't skip breakfast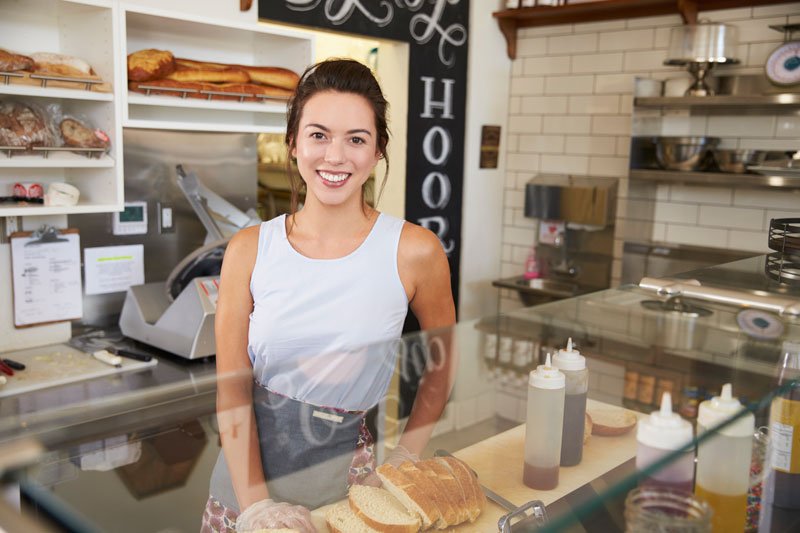 Stay disciplined related to eating breakfast while traveling. Skipping breakfast and directly bump into lunch would make you weak and you will feel dull and tired the whole day. Being the most important meal of the day, it provides the entire day's energy and strength. Try to grab fruits or oatmeal or sandwiches from the local shop if you can't find a proper breakfast while traveling.
11. Carry some snack items
Sometimes, you may not reach a proper food junction. You may have to take long hours to reach, for which, keeping some snacking things would help. Try to keep fruits, nuts, and protein bars handy in your hand luggage. This would keep your energies high and you can enjoy your trip to the fullest.
12. Indulge in responsible drinking habits
Many of you find traveling days more suitable for consuming delicious goodies or indulging in alcohol consumption. This would lead to dehydration, increased inflammation, and exhaustion of your body. Responsible drinking habit is needed when you are traveling to avoid certain instances.
The busy sight-seeing moments and jet-lag mat create certain health problems. So to avoid additional headaches or sore muscles, try to avoid sugary products, unhealthy food, and alcoholic beverages. Drinking in moderation will keep the fun in vacation intact.
13. Protect your skin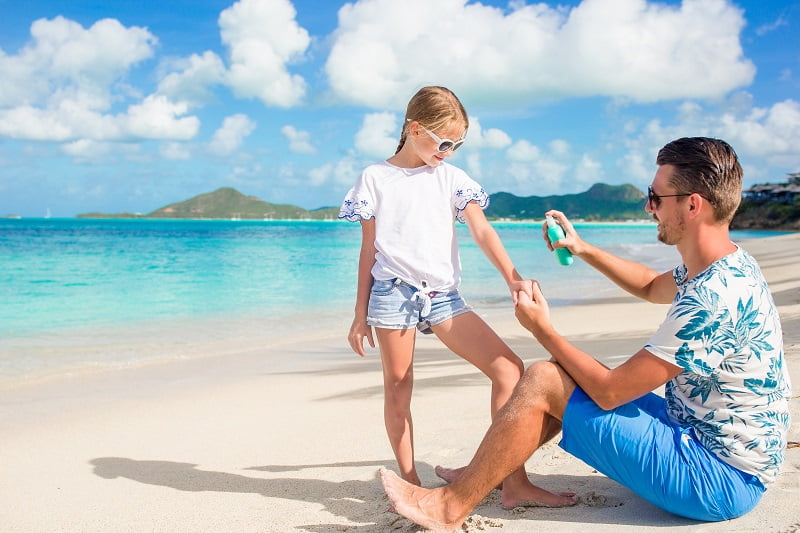 Among all the necessary items, sunscreen lotion is one of them. If you have planned a trip to beach locations, try to carry hats and caps for the family. Hot summer and sun rays can take a toll on your skin. Protecting your skin during your traveling days would avoid skin tanning or other skin issues.
14. Practice deep breathing
If you feel anxious while traveling in flight, it is advised to practice deep breathing methods to calm yourself down. You can count your breathing while concentrating on inhaling through the nose and exhaling from your mouth. Meditation also acts as an anti-anxiety way and helps you to relax.
Holidays and vacations are days of enjoyment and excitement. Try to make a digital detox at this time. Keep your phones and laptops away and make your vacay days a fun-filled experience. Health is a priority to return with an outstanding travel memory.