We were so scared during lockdown that fear became a nightmare for all of us. Everywhere we were listening to the threat of covid-19 as if we would soon be a victim of this catastrophe. But by the grace of God, most of our families were safe at that time due to precautions taken by us.
But one thing was well understood by me that if fear continues for a longer period of time, it will affect positivity. Therefore I decided to focus my writing on how to become fearless in life. Because if we understand this well, we shall be able to downsize its menace to some extent.
I am putting below certain points for your consideration and practice.
1. FEEL FREE ALWAYS WHERE YOU ARE
We are under pressure while in the classroom or our workplace due to our commitments to doing well. But this pressure gives way to fear of failure and affects our efficiency adversely. Many times I overheard examinees saying that they could not answer well despite the fact they knew the answers. This is where we have to learn how to pursue fearlessness. My advice to everyone is to remain calm, especially where fear of failure is more evident than success.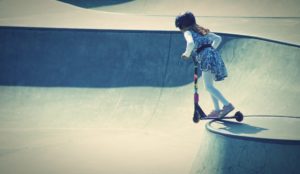 2. ESTABLISH YOUR EXISTENCE IN THE PRESENCE OF OTHERS
Some people are introverted, and they always prefer to hide themselves before others, especially in gathering. In my opinion, this is the best time to get rid of the fear of people's phobia. It is, therefore, imperative that they have to come forward and show their presence.
3. ALLOW YOUR ENERGIES TO BE EXPOSED
God has gifted us with some strengths which make us special in the eyes of others, provided we are able to expose them. Our energies should become an exceptional strength to remove the fear of rejection.
4. RETAIN YOUR POWER OF EXPRESSION
We all know well that unless we express well, we will not be recognised by people in gatherings. People like to listen to those who speak fearlessly. In any profession, success depends on how well and effective you are in communication.
5. LIMIT YOUR FEAR AT THE LOWEST
Being fearful is very natural at the time of uncertainty which is very difficult to discard, but this can be kept controlled through our power of the mind.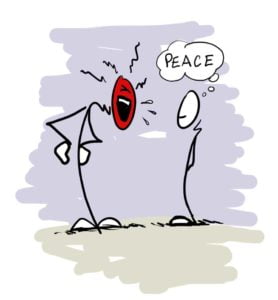 6. ENERGISE YOUR STRENGTH OF TOLERANCE
The more you are able to resist the fear of being a loser through your willpower, the more you will be able to become fearless.
7. SAVE YOUR ENERGY FOR ADVERSITIES
Fear reduces the efficiency and stamina of meeting the challenges of life. If we keep our fear at the lowest ebb, we shall definitely conserve our energy to overcoming actual adversities of life.
8. SET YOURSELF COOL WHILE IN TURMOIl
When the mind is disturbed, our nervous system does not allow us to function well. This is the time when we should try to remain cool and calm to maintain equilibrium in our thought process.
9. NEGATE THE NEGATIVE FEELINGS
The biggest loss of fear is that it inflates negativity at the highest level which has to be negated by all means.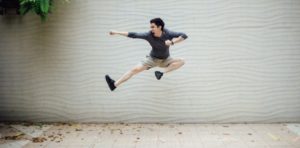 10. EVALUATE YOUR STRENGTH OF PERSUASION
Here persuasion means self-persuasion to control fear and to be fearless. There is a need to evaluate your power at the time of peace so that you can be well prepared to meet challenges without any fear.
11. SET ASIDE YOUR PREJUDGEMENTS
It is well known that our premonitions on any subject are seldom right but unfortunately affects our minds and hearts. Therefore we should not be carried away by this in any case.
12. SIMPLIFY YOUR WAY OF THINKING
Too much mental exercise complicates the issues sometimes and generates confusion and fear of failure.
This is how fear can be kept away from us and make us fearless in life.
Thanks.