One day I was reading a very much thought-provoking article about master blaster Sachin Tendulkar, the so-called GOD OF CRICKETNG WORLD.
The main point which I noticed was that his whole life is so inspirational that our youth must be lured to address his achievements and learn from his life. Therefore, through this article, I am trying to address certain qualities of SACHIN TENDULKAR which I believe every Youth to follow in his / her lifetime.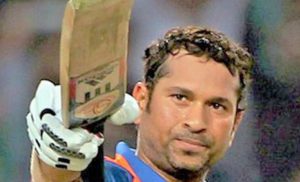 1. SEE THROUGH YOUR VISION.
Every successful person has been visionary in his life who could be able to see through it and plan his action to meet the goal of life. Vision is highly needed to foresee and making plans accordingly.
2. APPLY ALL SKILLS WHILE PERFORMING.
You can't afford to act half-heartedly while performing. In no way can you succeed without giving your 100%! Therefore you must exercise your full skills while performing and take no chance of facing failures. Because once failed, the trauma of failure will grip your zeal for success.
3. CHALLENGE YOURSELF EVERYDAY FOR BETTER TOMORROW.
You can do good but you cannot say that it was the best day today. Those who want to surpass others have to surpass themselves every day. Tomorrow is always more challenging as compared to today because the benchmark of performances changes every day.
4. HAVE PATIENCE WITHOUT LOSING AGGRESSION.
Your performance may not be par excellence every day. But your patience will keep your will to perform alive. Patience does not plead to lose aggression but keeps motivated to perform with full of energy.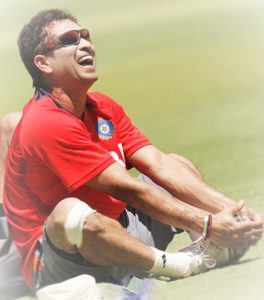 5. IDENTIFY YOUR WEAKNESSES FOR IMPROVEMENT EVERY DAY.
Nobody is flawless in this world. But if you are able to know your flaws exactly, you can easily find ways to improve upon it. Therefore, identifying your weaknesses and making improvements should be a continuous exercise for everybody. And it should continue forever.
6. NEVER ALLOW NEGATIVITY TO OVERSHADOW YOU.
Negativity reduces stamina and brings dullness which affects your performance. It is advisable to say no to negative thinking and start again with a positive attitude.
7. TREAT EVERY COMPETITION AS FINALE.
Give your best on every occasion. If it is so, then your level of performance will always remain constant. Maybe your first match or last, your attitude should not change. At every stage, you should remain challenging.
8. ENTER WITH YOUR BEST ALWAYS.
You cannot afford to reserve your best for tomorrow. You should enter with interest to win. You may win or lose but your will to win should keep alive all the time.
9. NEVER LOOK COMMENTS AS CRITICISM BUT AS VALUABLE ADVICES.
Do not expect people to praise you always. Their criticism should be taken as a sermon for your betterment. Always respect critics who are, in fact, your well-wishers.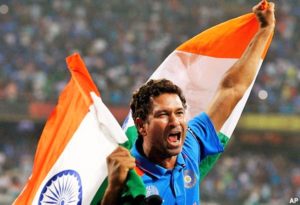 10. DECIDE YOUR TARGET BEFORE START.
Those who fix their target beforehand have better vision and plan to achieve it. They know what to do and how to do it.
11. UTMOST CARE OF YOUR HEALTH AND BOOSTING ENERGY.
Those who know the importance of health and energy will never fall back in the competition. Healthy persons have better options to succeed in life.
12. LIVE WITH PRESENT AND CONCENTRATE.
Your action of today will decide your fate of tomorrow. Therefore, your concentration should be on the present rather than what has already happened.
13. KINDNESS BY HEART AND RUTHLESS IN ACTION.
One should not lose humility under any condition. Kindness begets kindness. Therefore, your kindness should boost your energy to give your best.
14. AVAIL BEST TRAINING AVAILABLE FOR PERFECTION.
The need for training never stops in life. Therefore, look for every opportunity to learn and get perfection.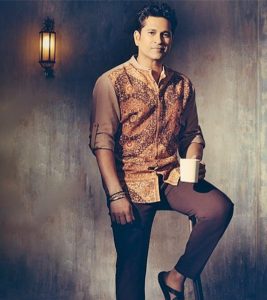 15. RECREATE YOUR OWN STANDARDS OF SUCCESS.
Success and failure is your own creation. You need to make your standards of success while competing with others. Make sure your levels must be higher than others always.
16. THANK WITH GRATITUDE FOR SUPPORT AND SERVICES.
Hope motivational lectures will always keep motivating, provided you keep your minds open to listening.
Thanks.