When we talk of focus, the story of Arjuna in Mahabharata reminds us of when he was targeting the eye of the bird at the time of Draupadi swayamber. It was only because of focus he could do it.
The idea of taking up this issue came to my mind when I saw many youngsters discussing about their future without any target or aim. I visualised very closely that those who are unable to focus on the target well are left behind in achieving their goals in this competitive world.
Therefore I wrote some important points which are very much relevant in connection with focusing our goal.
1. FIX YOUR TARGET BEFORE START.
We all know well what we are expecting from ourselves. But for that, we have to identify our target and fix it. When in the process of achieving it, we must ensure that our focus is not distracted.
2. APPLY YOUR SKILLS IN ONE DIRECTION.
We should identify our skills and deploy them in one direction which leads to achieving our goals only.
3.CREATE AVENUES TO BUILD STRONG BASE.
Every building needs a strong base; therefore, we need to create a strong base for developing ideas to focus strongly for achieving the target.
4. SYSTEMISE YOUR WORK PLANS.
Job is accomplished well if planned well. But if plans are systematically executed, results are ensured much more.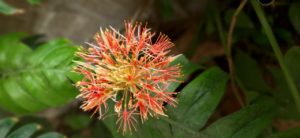 5. UTMOST CARE OF YOUR RESOURCES.
Our resources are our backbone in accomplishing our goals; therefore, resources should be well taken care of and respected genuinely.
6. OVERCOME ALL YOUR SHORTCOMINGS FOR SMOOTH RUNNING.
Sometimes we know our weaknesses but are unable to remove them. This stage will become a speed breaker on achieving our goal; therefore, we must overcome these shortcomings to maintain our focus.
7. NEGATIVITY SHOULD BE IGNORED.
The biggest pitfall is our negativity which affects our efficiency and disturbs our focus. Our prime objective should be to get rid of this state of mind.
8. DISTRACTION IN FOCUS WILL BECOME BOTTLENECK.
This is very important to identify our bottlenecks to smoothen our road to success.
9. DON'T ACCEPT CRITICISM WITHOUT VERIFYING.
When you are meeting your goal, you are likely to get criticism but you should not be carried away and should not accept without verifying.
10. HAVE FAITH AND CONFIDENCE ON YOUR CONVICTION.
Your focus is the outcome of your conviction which should not shatter under any condition. Therefore, you have to ensure that every effort should aim at achieving your goal.
Focus is meant to concentrate,

without which goals become the only nightmare.
Thanks.