Pause means stay back and think before taking any action. This situation often occurs in our life when we need to take quick action without any delay. I believe that any action if taken in a hurry may prove wrong and must be delayed for few moments. This is where the need for a pause is felt.
Here I wish to discuss some situations where your haste may prove wrong and you may be but in an embarrassing situation.
1. WHEN IN ANGER TAKE A PAUSE
We all have experienced this situation of anger and lose our temper. Losing temper means losing the balance of mind. Therefore it is advisable to take a pause. This way, we get some time to relax and reduce the fever of anger for some time.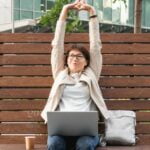 2. WHEN CHANGING THE JOB
We are always in search of better opportunities when in the private sector. Since we are sincere and honest, we get better options from time to time, but we must take a pause and make an analytical study of the opportunity keeping in view every aspect related to our conditions, personal as well as official. Here once again need to take a pause felt so that we can avoid an embarrassing situation.
3. WHEN MIGRATING THE COUNTRY
As of today, in the global market job opportunities are available in abundance (except corona period) and we are very much attracted with job offers. Here we must take a pause and get back to our conditions and then take decisions.
4. AT THE TIME OF MARRIAGE SETTLEMENT
Marriage is the most significant turning point in our life. If anything goes wrong in arranging a partner for marriage, life may become hell for anybody. Therefore no hasty decision is needed but take a pause before making a decision.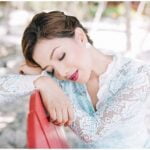 5. WHEN FEELING DEPRESSED
Persons in depression generally live in a state of indecisiveness. Therefore they should not take a decision in a hurry but take a pause and consult their well-wishers who can help for making a decision.
6. WHEN MAKING ROAD MAP FOR CAREER OF OUR CHILDREN
Our children are dependent very much on our decisions while making plans for their career ( exception apart) and we must take a pause before making any decision.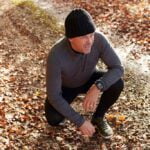 7. WHILE BUYING OR SELLING FIXED ASSETS
We all know well the importance of fixed assets and we must take a pause when making decisions for them. There is no hurry needed.
Through this note, I have tried to highlight the repercussions of hasty decisions and the need for taking a pause is felt. Please do take a pause before taking any decision to avoid the chances of stress, which may become the result of wrong decisions taken in haste.
Thanks.