Everyone wants to win in life. But for winning, we must understand certain rules of life.
The first and foremost rule is that those who keep trying will win, but those who quit will never win. Therefore it is said that "winners are never quitters."
1. ACCEPT CHALLENGES TO WIN
In our day-to-day life, we have so many tasks to achieve but when we do not take any task seriously, we are unable to fulfill it satisfactorily and sometimes fail. Before going ahead, we must accept the challenge and give full heed to achieving it.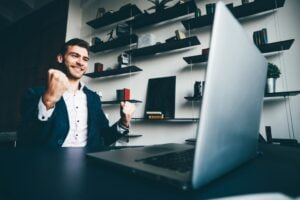 2. POSITIVE ATTITUDE OPENS GATE FOR WIN
I heard people saying that the target is so high that it is not possible to meet. This attitude stops our minds from thinking in the right direction, and we quit before the start. And those who follow this mindset will never win.
3. DON'T GAUGE YOUR ABILITY BEFOREHAND
Generally, people underestimate their ability at the time of taking up the task, but when we are in operation, we come across many challenges and gradually learn to meet them. This is how things move on and on, and we reach our target. But if we start judging ourselves from the start, we have no justification to prove anything.
4. QUITTERS LOSE OPPORTUNITIES FOREVER
If we quit, we lose for sure and lose forever. But if we are on the run, we are at least this much sure that we can. And this attitude will definitely make us win one day.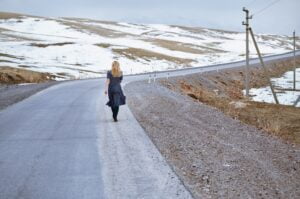 5. HOPES ARE ALWAYS ALIVE FOR NON QUITTERS
Quitters have no hope, and those who keep hopes are always in the race. And if it is so, then chances to win will also remain alive and for them, sooner or later, success will embrace them.
6. CONTINUOUS EFFORTS INCREASES CHANCES OF WIN
It is experienced that despite failures if you continue, you become master of the task, and so many ways that lead to nowhere are known to you. Therefore in comparison to others, you are better placed in teams of practice and experience.
7. TAKE EXPERIENCE AND FORGET THE PAST
Your bad moments of life restrict your journey to move. Therefore it is advisable to learn from your failure and create new strategies to win, but never ever think to give up.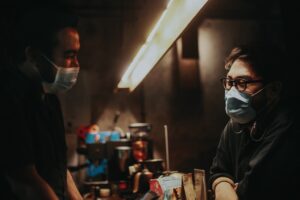 8. KEEP YOUR MORALE AND WILLPOWER HIGH
It is your willpower always to work like an engine that creates momentum in your life and removes your sluggish moments.
As QUITTERS cannot be winners, similarly, WINNERS will never quit. If this rule is followed in our life, nobody will be a loser, and believe me; everyone will win.
Thanks.