Yes or no but the fact remains that nobody is so strong like an iron man that his willpower never shatters. The relation of your willpower with your other faculties cannot be ignored. Your physical and mental conditions, circumstances, environment, people around you affect your willpower sometimes.
After studying this subject, I have made certain analysis.
1. BUILD YOUR CONFIDENCE
There is a direct relation between willpower with confidence. Those who believe in developing willpower have to build confidence. Confidence comes through a detailed study on the subject. The more you gather knowledge, the more your confidence increases.
When you are in the process of developing confidence, you have to be conscious of not getting carried away by unscrupulous things spread around you.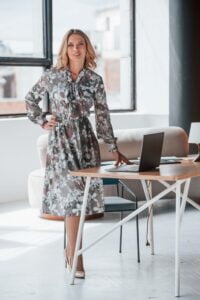 2. BELIEVE IN YOURSELF
We have understood well that the decision-making process is controlled best by the person who is taking decision finally despite the fact that he/she has taken the help of others. This is the result of self-confidence.
3. SOCIALISE YOURSELF TO CREATE A BETTER UNDERSTANDING
We are all part of the society where we live, and all the activities, good or bad, reflect in our thoughts and actions. Therefore it is suggested by advisers to be part of the society and learn to behave accordingly. This will not only teach you a lot but also build confidence in you.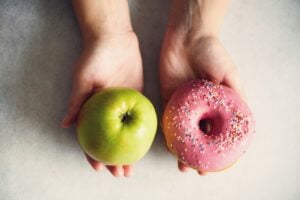 4. UNDERSTANDING THE DIFFERENCE BETWEEN GOOD OR BAD
Without involving ourselves with the outside world, we will not be able to know inside out of what is happening around us. Our ability to know what is good and what is bad must be cultivated with the help of our analytical capability.
Besides understanding the difference between good and bad, we must also visualise what is right and what is wrong. If we develop this ability, we will also improve our willpower which will always help in decision making.
5. MEET PEOPLE TO STRENGTHEN YOUR CONFIDENCE
When you are out to take a decision in critical moments of life, you are always dwelling in between a lot of confusions which put you in a state of dilemma. This is the stage where your willpower plays a vital role to come out of it.
Here comes the need of taking the help of others who can be consulted to strengthen your understanding and removing your doubts whatsoever.
Under the condition, your interactive attitude will give a boost to your confidence level.
6. LEARN FROM THE LIFE OF OTHERS
The biggest learning comes from the life of others who have proved in life. Those who have an open mind to learn are always winners because they know how to come out successfully in meeting all challenges.
Therefore it is suggested by great scholars to read books of successful persons to enlighten you ways in life to improve will power.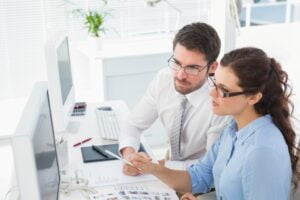 7. LEARN FROM THE MISTAKES OF OTHERS
It is said that wise persons learn from their mistakes and wiser persons learn from the mistakes of others.
If we look around, we find many people are like us, fighting against the odds and trying to come out with flying colours. These persons must be followed for learning in life.
8. RECORD YOUR SUCCESS STORIES
In our day to day life, we come across similar kind of situations which we have already confronted with sometimes. If we keep a record of our success stories, we shall be able to use it as a reference point.
My objective in handling this subject is to make people understand the importance of willpower which can help create a road of success in whatever critical condition may be.
Thanks.