It may have taken a little longer for Indians to develop a taste for wine, and now you're sure to find a swarm of wine connoisseurs in every restaurant you visit. Wine drinkers, like spirits drinkers, are faithful, committed to exploration, and rely on a few traditional favorites. Parallel to the gradual but steady development of India's wine culture, vineyards all across the subcontinent are constantly working to provide indian wine stores with fresher, better bottles, supporting them in establishing more refined wine palates.
India's red wine sector is booming by the day, but in the last few years, we've uncovered several native wines that have shown to be of exceptional quality and flavor. Naturally, we're ecstatic about the impressive expansion of Indian wines. However, since we're always on the lookout for new favorites, we'd want to take the time to celebrate the ones we've already discovered. As a result, we've compiled a list of India's ten top best red wine brands.
Top 10 Best Indian Red Wine Brands (with price)

1. Cabernet Shiraz By Sula
This Shiraz wine was created with the utmost care for the environment, adhering to strict sustainable procedures. There's a cause Sula has such a devoted following in India; the wines are truly remarkable. Sula's Cabernet Shiraz is a pleasant, light red wine with roasted meats and hard cheese. Sula's Cabernet Shiraz is India's best-selling red wine, and with just one sip, you'll see why.
The best-selling wine in India is Sula Cabernet Shiraz. It's a gentle, silky red wine with plum and ripe cherry flavors, black pepper aromas, and gentle, silky tannins. A food-friendly wine that is also enjoyable on its own. When slightly cold, serve. It is the best red wine in India.
Rajeev Samant started Sula Vineyards in 1999, a prominent winery in India. It is India's most-awarded wine brand, offering India's best red wine brands.
Cabernet Shiraz red wine price in India – ₹895 for 750ml
This Shiraz is silky and earthy, with aromas of dark cherry, pepper, and mocha. A fantastic red wine for meals.
It has a delicious aroma of spice, smokiness, blueberries, and blackberries with a deep purple color.
2. Sette by Fratelli Wines
This is a superb red wine with complex flavors of smokey coffee and chocolate and a long finish. Sette is a wine varietal produced by Fratelli, a high-end local winery that has carved a place for itself by raising the bar for Indian wines.
This red wine, medium-bodied wine with freshness and depth, was created to complement the vast range of Indian cuisine and be accessible to a worldwide palate. Sette represents the company's passion for wine and represents its commitment to providing the best bottle. The grapes, which grew in soil, were looked at by the original Fratelli family and were picked, chosen, and blended before being proudly bottled with a label design. It is one of the best Indian red wine brands.
Sette red wine price in India – ₹1700 for 750ml
Aged in oak barrels yields refined wood flavors with silky tannin on the palate.
At first whiff, the 2017 vintage has woody, smokey smells, followed by subtle flavors of tobacco and dark cherry.
3. Big Banyan Merlot
It's the ideal wine to enjoy on a fantastic evening, and the delicious, wholesome flavor will eliminate any doubts you may have had while selecting the bottle. This wine goes well with grilled meats and vegetables, pasta, and gently spiced Indian dishes.
It's a big merlot with a well-balanced structure and delicate sweet fruit flavors that linger on the palate for a long time. It ensures consistency and excellence in the wine.
The Big Banyan Merlot is a brilliant red. It has violet flecks, warm aromas of dark cherries, plums, and blackberries, flavored with cocoa, a sprinkle of black pepper, and mineral undertones. The Merlot's delicate, silky tannins make it dry and medium-bodied on the palate.
Because of these traits, Merlot is regarded as more of a crowd-pleasing or "easy drinking" wine and is a mix where it's the dominant grape; its delicate fruit notes make the wine taste fantastic at a far younger age, which is why winemakers adore it. As a result, it is one of the best wine in India.
Big Banyan Merlot red wine Price in India – ₹750 for 750ml
The Big Banyan Merlot is a rich red with excellent silky and smooth tannins.
This wine is dry and medium-bodied, with a plummy finish, establishing it as a joyful, accessible, and easy wine that every Indian wine expert should try.
4. Four Seasons Barrique Reserve Shiraz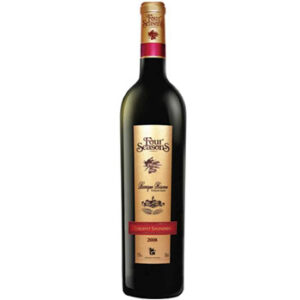 This Four Seasons Reserve Shiraz delivers superb smokey and earthy flavors with every taste. This wine has won multiple awards for its outstanding flavor and palette depth, making it one of the best Indian red wines available. An intriguing fragrance of sweet fruits and dry herbs hits your nose when you first spin the bottle. It's a full-bodied red wine that's rich, lively, and full of flavor. It is one of India's best wine.
Four Seasons Barrique Reserve red wine price in India – ₹1000 for 750ml
It has an inky violet color and a potent blend of plummy and ripe blackberry flavors.
This delicious red wine pairs well with delicately flavored red meats, mushrooms, or chargrilled vegetables.
5. La Reserve by Grover Zampa
Grover Zampa's La Reserve is a smooth, rich, and plenty of red wine that received Gold at the 2016 Silk Route Awards in the Asia wines category. As you take a sip of this lovely red wine, your tongue will be greeted by chocolate, coffee beans, vanilla flavors, and smooth tannins that leave a pleasant aftertaste.
The color of La Réserve is ruby red. The scents are delicate, with floral and cherry fruit notes and a trace of gentle wood. Red berries like strawberries and raspberries are piled throughout.
The wine is best served with baked veal, poultry, and various Indian platters. It is a rich wine made from a great blend of Cabernet Sauvignon & Shiraz. It's been matured in fresh French oak for around 16 months and has a particular flavor of juicy ripe fruits. It is considered one of the best wine in India.
La Reserve red wine Price in India – ₹1050 for 750ml
It has a fragrant smell of juicy red and blackberries and spicy aromas.
This Cabernet Sauvignon and Shiraz mix are one of the most popular in the Indian red wine category.
6. Reserve Tempranillo By Charosa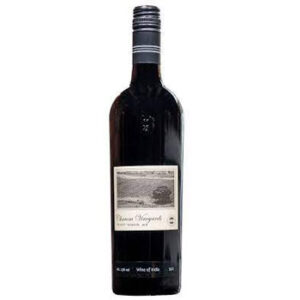 This liquor comes from the Charosa vineyards in Maharashtra and is regarded as one of the country's finest red wines. A bottle of Charosa Rioja is aged for twelve months in a year-old French oak barrel, with prominent flavors varying from Raspberry to Plum.
Tempranillo is widely regarded as one of our country's top red wines. It's a dry red wine with coconuts, chocolate, and vanilla notes. Fruits including strawberry, raspberry, and plum can be detected. It's finest served with grilled veggies, red meat, or galouti kebabs. It is one of the best red wine in India.
Reserve Tempranillo red wine Price in India – ₹1500 for 750
The wine has a seductive dark red color with complex Coconut, Vanilla, and Raspberry notes.
Charoset Reserve Tempranillo is a light-bodied, well-balanced domestic red wine that needs more attention.
7. York Arros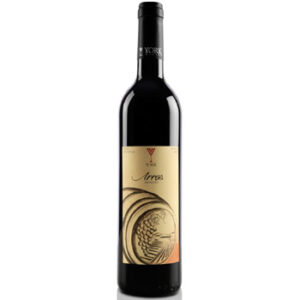 York Winery's leading wine, Arros, is a family-owned Indian winery that has quickly earned a superb reputation. It boasts a straightforward, easy-going flavor with a silky mouthfeel, thanks to 13 months of aging process in American and French oak barrels.
These grapes' vineyards have light soil, which produces fruit that is ripe and intense, ideal for creating Arros. The grapes are hand-picked and carefully sorted before being fermented in tanks for a minimum of ten days to extract the maximum aroma and tannins. The final full-bodied wine is aged in French and American barrels, both new and used. For 10-15 months of maturity, Shiraz and Cabernet Sauvignon are meticulously combined with the correct type of wood and toasting levels. The wine is filtered minimally after barrel aging and then boxed under cork. Prior to release, the wine is matured in bottle for at least 6 months.
Arros is a Shiraz and Cabernet Sauvignon reserve combination. York Winery's flagship wine is made from the greatest barrels from the finest vintages, with a production restriction of less than 10,000 drinks. With aromas of nutmeg, cloves, blackcurrant, and coffee, the smell of this wine has elevated fruity, creamy vanilla & Christmas cake qualities. This wine has good structure and elegance. It is regarded as one of the best Indian red wine brand.
York Arros red wine Price in India – ₹950 for 750
York Arros is a mixed Indian red wine with a pronounced black chili pepper note and a chili aroma that is pleasing to the senses.
It pairs well with steaks and grills, spicy Indian dishes, cheese, and chocolates.
8. Reveilo Reserve Cabernet Sauvignon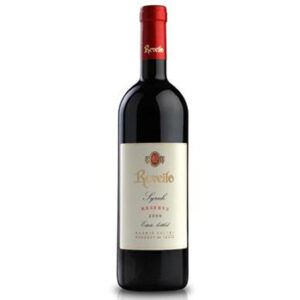 It is quite easy to drink red wine with bright acidity and a younger mix of berries and cherries, with hints of fumes and spices on the finish. The Reserve Cabernet Sauvignon wine has a well-balanced flavor profile and is well-suited to dishes such as sauced meats, aged cheeses, hearty soups, grilled steaks, and lamb chops.
The flavor is rich, fruity, and jammy, which are filled with ripe, rich fruit and a plethora of spices. The scent is strong, thanks to barrel aging in French oak. The spicy flavors of cinnamon and pepper are added to the original fruity notes. The structure is exceptionally rich and silky on the plate. The finish is lengthy and intricate.
Reveilo Reserve Cabernet Sauvignon wine Price in India – ₹1500 for 750ml
It's a simple red wine with a brief finish and silky texture that falls into the creamy Indian red wine category.
Reveilo Wines, which is founded by a group of wine connoisseurs, is known for its line of vegan wines that are designed to be easy to drink.
9. KRSMA Sangiovese
KRSMA Sangiovese wine is the most well-known and well-liked wine produced by KRSMA Estates. This is the first vintage from the KRSMA vineyard to make a name for itself as a modern, new world. Sangiovese is suited to the Indian taste.
This red wine, made from fully ripe grapes, is rich crimson in color, complex in its own right yet fruit-forward in the scent and taste. Blueberries, oregano, dark plums, smoke, boysenberries and earthiness mingle with expressive, dusty tannins as well as an incomprehensible aftertaste.
This is a rich, yet clear Sangiovese with some tannins and a highly approachable flavor. This well-balanced, silky red is best appreciated on its own or with lightweight meals such as tomato sauce pasta. It is one of India's best red wine brand.
KRSMA Sangiovese red wine Price in India – ₹1800 for 750ml
The color of this full-bodied red wine is a deep crimson with purple undertones.
The KRSMA estate in the Hampi Hills has received national and international acclaim for producing high-quality wine, and its Sangiovese is no exception.
10. Myra Cabernet Sauvignon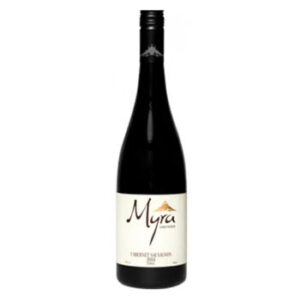 Cabernet Sauvignon by Myra is an ideal medium to full-bodied fizzy wine that is designed to be simple to drink and enjoy. This wine goes well with a bowl of rich pasta, an Indian curry dish, or simply on its own.
Myra Cabernet Sauvignon red wine Price in India – ₹1500 for 750ml
The tannins in this Indian red wine are round and silky, with a well-balanced acidity.
Dark fruits and a pleasant finish greet you with each taste of this wine.
How much red wine is healthy?
A daily intake of red wine should be four to five glasses. A good red wine pour comes to a halt when it hits the largest area of the glass, known as the bell. A complete bottle of red wine, on the other hand, should last a single person five nights to finish a regular 750-milliliter bottle. Following these easy guidelines will ensure that you stay within the five-ounce serving range.
Five to ten glasses of wine can be consumed in a healthy manner as an accompaniment to a meal. The recommended wine serving size for ladies is four to five glasses.
Frequently asked questions
Q) Is there any alcohol content in Red wine?
Ans: Yes, the alcohol content in Red wine is usually 12-15%.
Q) Is wine actually stronger than beer?
Ans: Yes, wine is actually 40-50% stronger than beer.
Q) Is red wine good for health?
Ans.:If you drink occasionally, then it won't harm your health and is actually good for your health.
Q) Is red wine stronger than white wine?
Ans: Yes, red wine is much stronger than white wine.