A challenge is a challenge until you accept it. Once you accept it, it gets converted into an opportunity. The forcefully imposed lockdown due to the outbreak of Corona pandemic came out as the biggest challenge to all of us as it has been too long a pause.
The loud noises of the traffic, children playing in the streets, marriages, celebrations, festivals that were part of our daily life have come to a standstill. We are not used to this silence… to be forced to stay at home all day even though that was what we wished for every Monday of the week.
Sameness is the biggest boredom, even if it is the sameness of relaxation. Currently, we all are fighting the demons of sameness, boredom, inactivity causing stress, depression and deprivation. Though we had loads of work to do without maids and other helpers but being locked within the same four walls, sitting in same corners and following the same routine was too depressing. As soon as we woke up, the same question was hanging in front of our eyes 'how long shall we remain like this? It was even more challenging for the school going children who are used to meeting their friends and classmates almost every day.
This pause made us ponder over the brighter aspects. Air is getting less polluted, the rivers are cleaner and nature got a chance to replenish itself, so did we. We as a family together decided to turn the tables and utilise this God given vacation in a constructive way. We killed boredom playing Cards, Chess, Ludo, Snake and Ladder, and many childish games like Name Place Things, aao milo, antakshari, etc. and doing stupid things as being sensible always doesn't make much sense; in some situations, being senseless seems to be more sensible. These moments took us down the memory lane and made us feel nostalgic.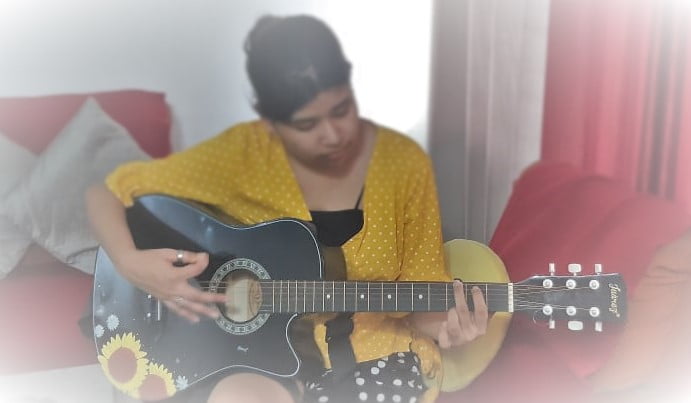 My daughter utilised this long break to learn and develop new skills such as playing guitar, composing poems and painting. I made her my teacher and learned new dance moves with her.
Lockdown did not stop us from celebrating life. We celebrated the lockdown birthdays and occasions by baking cakes and by experimenting with different dishes and cooking styles.
The horns of creativity hooked us to steal time to express ourselves in black and white. Pouring your heart out on paper is the best stress buster. I would say it in the words of Anne Frank, "Paper has more patience than people".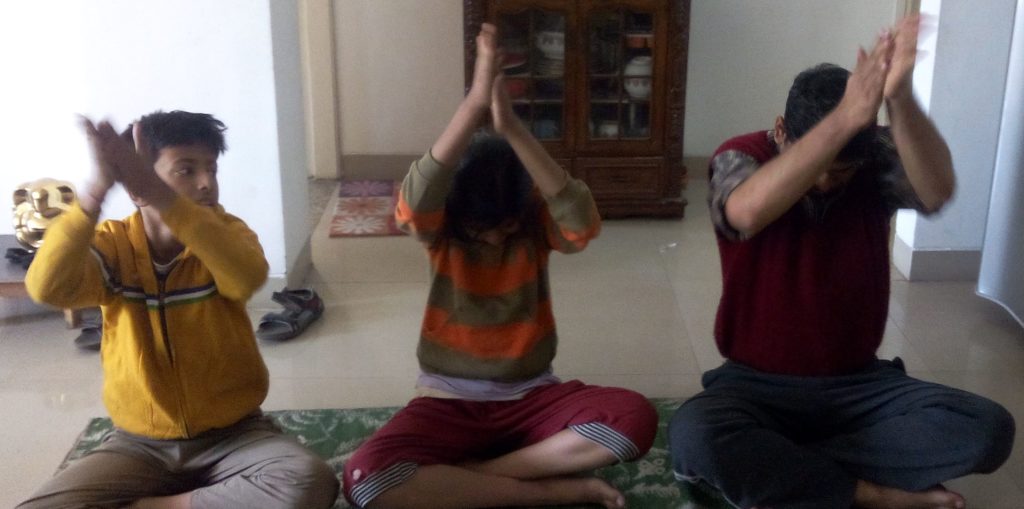 All my life I had thought to adopt Yoga in our daily routine but could not. This lockdown made this seemingly impossible thing possible. We all started doing Yoga and meditation twice a day and that too, sitting together in a row. Looks funny? Yes, it does. Searching for interesting ways to be at peace we found the secret to live a quality life. Sometimes, the darkest phase of our life is not that dark as it seems. It also brings some goodness in it. 'Even the darkest cloud has a silver lining in it' provided we have patience and trust in Providence.