You might have tried growing your garden at home, but unfortunately, it may have turned into wilting, yellowish, and embarrassing for you. Here, you will now feel more confident when you understand the secret of simple indoor gardening with these durable and easy-to-grow plants.
And, if you have never owned an indoor plant, it is your opportunity to gather the ideas of those plants that are easy to care for. These plants are mostly low maintenance indoor plants with a stylish and cozy look, perfect for your home decor. 
They are so sturdy that it can handle a little negligence. It is perfectly fine for the plants if you forget to water at times or leave them unattended as you are out of the station.
The benefits of keeping houseplants are plenty. They help to purify and refresh your indoor air. It also helps to lift your mood if you are going through tough days.
Best 14 indoor houseplants for everyone
Whether you have a green thumb or not, you can easily maintain these plants in your indoors. These indoor plants require low light, low water, and require minimum maintenance.

1. Aloe Vera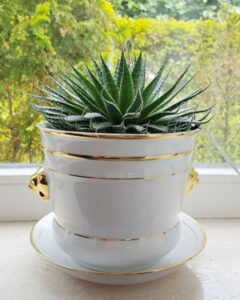 Aloe Vera is known as the magical plant because of its skin moisturizing, medicinal, and healing properties. Besides being a helpful plant, it also has some attractive features. The plant can be placed indoors, keeping in mind the requirement of bright light but indirect sunlight.
It is succulent, so it requires less water and a cold temperature. The Aloe Vera plant can stay in a pot for years, so you don't need to worry much. It can grow as high as three feet. 
2. Spider Plant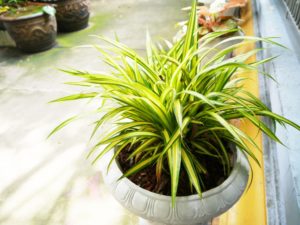 The spider plant is an unusual and unique looking indoor plant that can provide some mesmerizing visual appearance of the room. These hanging plants have the fastest-growing shoots coming up with babies that you can plant in various other pots. 
The plant requires weekly watering, so check the soil before doing it. You can place it in well-lit places for seeing them grow and spread fast. It can survive in low light if you want to place it in windowless office rooms with fluorescent light.
3. Pothos Ivy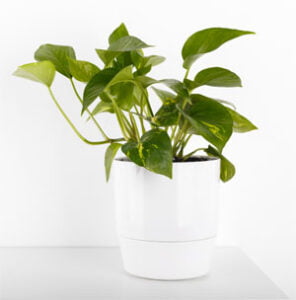 The air-purifying characteristics of Pothos Ivy are so strong that it can absorb and strip toxins like formaldehyde from various household items like carpet. You can decorate your room while placing this plant on a hanging basket.
It is a climbing plant that can climb on whatever objects that will support it. The stem can grow eight feet or longer, depending upon the space present. Cut the extra length if you want to make it look more healthy and full-grown. Bright light, normal room temperature, and less water are what this plant prefers.
4. Jade Plant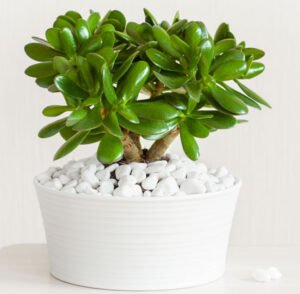 Jade plant is the most versatile and lovely succulent having an abundance of varieties for you to include them in your home décor as stand-alone feature plants. These houseplants with glossy round leaves that retain water are native to South Africa.
The plant with thick, lush green leaves with visually interesting branches give a magical ambiance in your room. They tend to live for many years, so plant them on pretty pots and place them on your favorite spot. They need less water, room temperature, and bright light. Water them twice a month as too much water will rot their roots.
5. Snake Plant / Mother-in-laws tongue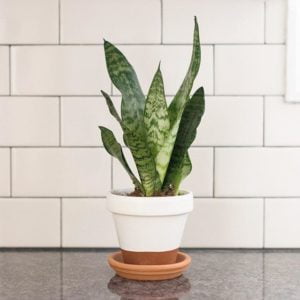 Snake plant (Sansevieria spp.) is a stylish, robust, carefree, and incredibly hands-off plant that requires low light and dry air. It also possesses a funny name called (Mother-in-law's tongue). These plants are tough to kill as they can survive for a month without water. 
The unusual shape of the leaves has a tall, stiff, and vertical shape with yellow and white edges. Low light and room temperature are perfect for them to grow upright. You can place it on the tabletop in your living room or desktop in your office.
6. Chinese evergreen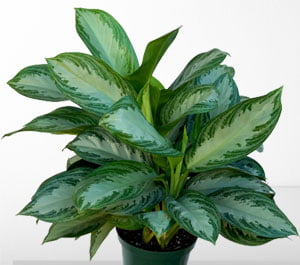 The Chinese evergreen (Silver Bay Aglaonema) plant loves to live the way you do. This sturdy plant can grow and adapt to any indoor condition. There are varieties of leaf patterns that are beautiful and eye-catchy. Low and indirect sunlight is perfect for the plant. 
It requires less watering, so you need to check the soil to be dry before re-watering. Sometimes, you may get to watch lily-look-a-like blooms if placed in bright light.
7. Dieffenbachia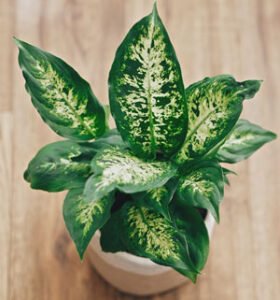 If you are searching for a tropical-looking accent to home décor, then Dieffenbachia is an ideal choice for a pretty indoor plant. Sometimes, the arching pointed white and cream-colored leaves grow up to twelve inches long. 
They prefer low to medium light and evenly moist soil. It is also known as Dumb Cane as it has a toxic sap in the leaves that can cause tongue numbness and swelling to humans or pets if chewed. It can grow up to six feet high to give your interiors a visual retreat.
8. Peace Lily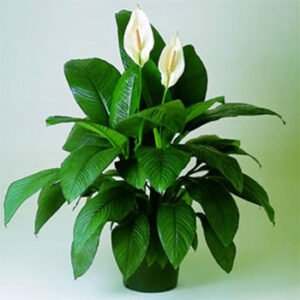 The peace lily (Spathiphyllum wallisii) plant comes in white, pink, or purple that is stunning to look at. The plant has a unique character of filtering toxins from the indoor air. You will love to place them in your favorite corner to flaunt the pretty, curving white blooms and glossy, lance-shape leaves.
It prefers low humidity, low light, and moist soil. Place it in a plain white glossy pot to match up with the spoon-shaped flowers that bloom during summers.
9. Lucky Bamboo
Also known as Dracaena sanders, the Bamboo plant is the most popular and excellent easy-care container plant placed in almost everyone's house. The funniest fact is that they are not bamboo at all. The stem of the plant can be easily trained to remain straight or end into spirals to provide some fantastic designs.
They prefer bright light and less water. These plants are mostly grown in water but once the roots start growing, shift them to the soil. It possesses clusters of slender arching leaves.
10. Ficus plant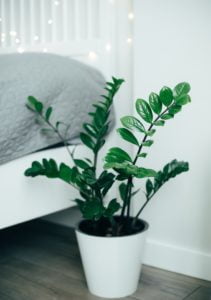 The shiny green leaves of the Ficus plant have the power to cheer all up in the room. The perfectly braided stems from the single-trunk tree provide a tidy topiary effect. There are almost 800 varieties of Ficus plants to choose from. 
It can grow up to 12 feet in height depending upon the arrangement and placement of the plant. The upright woody plant needs bright light and several days of dry soil to survive.
11. Philodendron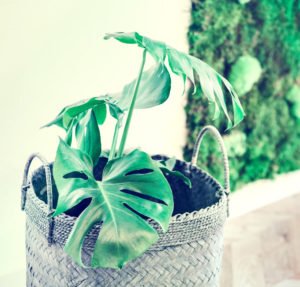 These large-leafed plants have the native in West Indies, Mexico, and Brazil. There are hundreds of species of Philadedron present which has some fantastic leaf patterns to look at. They are more of a quintessentially easy indoor plant that you can keep it for home décor. 
You can keep them in low light and water them once a week when the soil is dry. Indirect sunlight and standard room temperature are two vital things for them to do well.
12. Asparagus Fern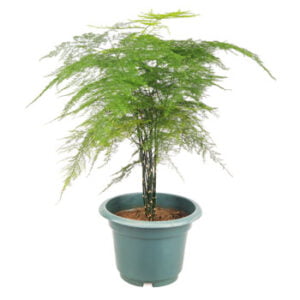 Asparagus fern is technically not a fern and can sustain in extreme conditions. You can place them in bright-lighted spots or the darkest corner if you want. Try to keep the soil moist.
13. Rubber Plant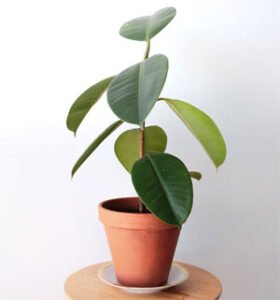 The eight feet tall tree can easily be maintained in your indoor environment. You can also maintain a small shrub-like look by cutting and trimming its branches. The rubber tree has dark green or purplish-colored leaves that have an attractive shiny finish.
It can grow nicely in medium to bright light with less water and room temperature. So try to avoid over-watering to this plant.
14. Cast-Iron Plant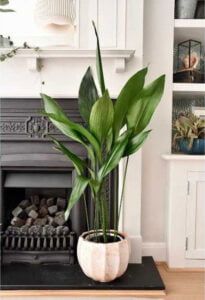 From the name itself, you get to know that the cast iron plant (Aspidistra elatior) is the tough plant that can undergo the worst of conditions. It can also survive even in outdoors where there is deep shade. The sword-like, pointed leaves are almost 4 inches wide and 2 feet long.
There are various other varieties of cast iron plants where you can get 'milky way' white spots and stripes. The plant will have flowers occasionally when kept indoors.
Here, you get to see the 14 most easy-to-care plants for your indoors. What are you waiting for? Go and bring some of these and spruce up your room with greenery.